ADVERTISEMENT
As the name suggests, the F8thful texture pack takes a faithful approach to Minecraft textures, but with a twist – it comes in an 8x resolution. That means you'll get an 8×8 Steve skin and an 8×8 Alex skin, giving your Minecraft world a distinctive style with a grainy look. Despite its lower resolution, the pack doesn't compromise on quality. The textures remain visually appealing and consistent, even though they are simpler due to the reduced resolution. One of the notable features of this pack is that it avoids excessive pixelation, allowing Minecraft to display good 8×8 textures. Players appreciate the most that they didn't have to adjust to a completely new graphic and can continue to play Vanilla Minecraft with a slightly different look.
By the way, the F8thful resource pack was first released on Feb 26, 2020, and was downloaded and installed by Minecraft players who prefer a minimalistic style. Ewan Howell, the creator of this project, has also worked on other well-received packs such as the PewDiePie texture pack and the Black and White texture pack, showcasing his creativity and skill in developing Minecraft related stuff with distinct themes. It's worth keeping an eye on his releases to not miss any new mod that he may come up with in the future.
For mobile gamers, the MCPE F8thful texture pack is also available for the Minecraft Bedrock Edition. However, it's worth noting that this version may not receive regular updates. Despite this, we think the standard default textures complemented the pack well, and missing blocks or items in Minecraft PE were not noticeable. On the other hand, the Java version is 100% complete.
In addition to the basic version of Faithful 8×8, you can get a LabPBR add-on for PCs. It was created by a fan but it is quite whimsical as PBR (physically based rendering) textures are typically associated with high-resolution packs. Enabling CTM (connected textures) for this PBR add-on ensures it works seamlessly with the base pack. You need also a LabPBR compatible shader like Kappa or Nostalgia.
All Faithful versions
By the way, you can also download other Faithful resource packs on our website:
F8thful is compatible with these Minecraft versions: 1.20.2 – 1.20.1 – 1.20 – 1.19.4 – 1.19.3 – 1.19.2 – 1.19.1 – 1.19 – 1.18.2 – 1.18 – 1.17.1 – 1.17 – 1.16.5 – 1.16 – 1.15.2 – 1.15 – 1.14.4 – 1.14 – 1.13.2 – 1.13 – 1.12.2 – 1.12 – 1.11.2 – 1.11 – 1.10.2 – 1.10 – 1.9.4 – 1.9 – 1.8.9 – 1.8
---
Mobs
GUI
Particles
Environment
Font
Blocks
Video
&

Screenshots

ADVERTISEMENT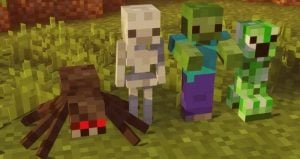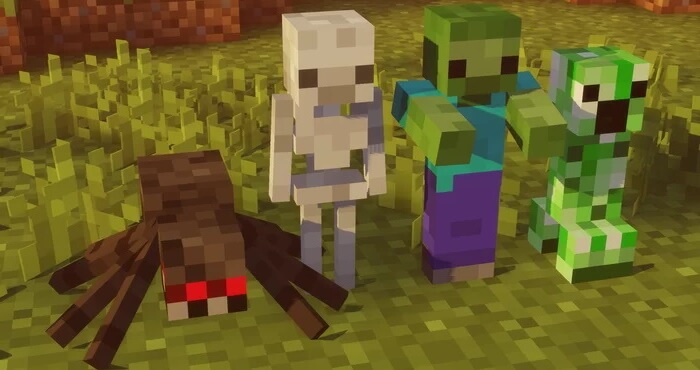 Comparison
Use our comparison tool to compare the Minecraft default pack with F8thful.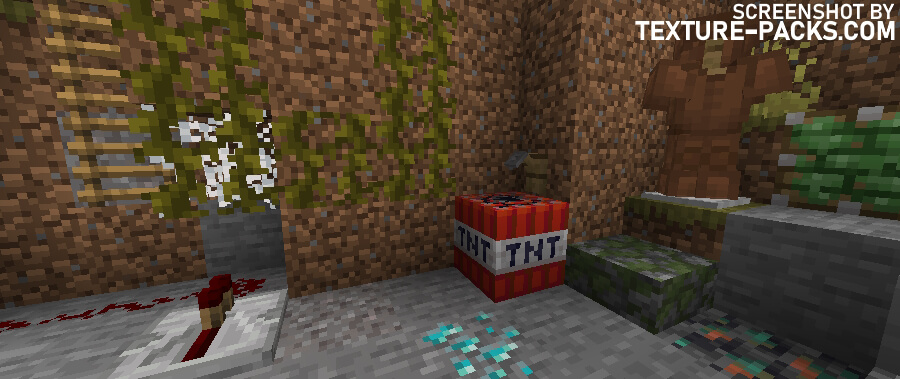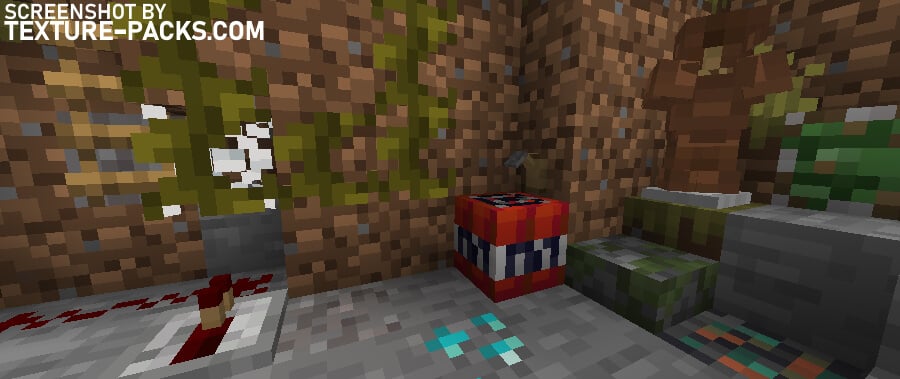 How to install the F8thful Texture Pack
Install OptiFine if you want to use the pack with all features.
Click on the texture pack download link that is compatible with your game version and Minecraft edition.
Launch Minecraft.
Click on "Options" in the main menu.
In the options menu, go to the submenu "Resource Packs".
Click on "Open Pack Folder" at the bottom left.
Move the downloaded ZIP file into your resourcepacks folder.
You will see the pack on the left half of the resource pack screen. If it is not displayed in Minecraft, you need to unzip the file.
Move the cursor to the pack logo and click the arrow pointing to the right.
Click on "Done".
The game may tell you during the installation that the pack was made for a newer or older Minecraft version. This is an error and you can still activate the pack.
F8thful Texture Pack Download
ADVERTISEMENT