ADVERTISEMENT
Many creative Minecraft projects have been released over time. One of them is the Faithful 1×1 texture pack that we're going to show you now. It is absolutely unique because it is so incredibly simple and reduces the pixels to a minimum. Normally each block in the default pack has a 16x resolution, but in this pack, there is only one pixel on each block. This has some advantages, but also some disadvantages.
First, let's tell you about the positive facts. The biggest advantage is that the graphics are completely minimalistic and you get an extreme FPS boost in Minecraft. This is because the rendering requires much less computer power. This allows players with low-end computers or cell phones to play without lags. This makes it possible for you to enjoy Minecraft gameplay without any problems. Playing with this pack is fun even with a good PC because it's a real challenge to win a round of Bedwars or SkyWars with simplistic textures.
Furthermore, it is great that the 1×1 texture pack requires very little memory. Of course, this is again due to the simple textures. Nowadays, this is certainly not that important anymore, because most memory cards offer a lot of space. It's still worth mentioning because you may already have many programs installed and have little space on your hard drive.
Of course, there are also negative aspects, but they are not very serious. One bad thing we noticed while playing is that it is sometimes hard to distinguish the textures. This is not a criticism of the creator, because it is actually harder than you think to create a good-looking 1×1 texture pack because the possibilities are very limited. By the way, he calculated the average color of each Minecraft texture so he knew which colors to use.
We recommend that you first get used to the new items and only then play PvP. Otherwise, you might mistake a netherite sword for a wooden sword if you don't pay attention. It's best to always check the name in your inventory to see what you have in your hand.
Besides, Minecraft looks much worse with such a low resolution. You'll have to put up with that if you want an FPS boost. Furthermore, you should be aware that everything has been simplified. This includes the health bar and the hunger bars in the heads-up display. You can also check out 8×8 texture packs if this pack is too simple for you. These are more detailed than this pack.
Faithful 1×1 is compatible with these Minecraft versions: 1.19.4 – 1.19.3 – 1.19.2 – 1.19.1 – 1.19 – 1.18.2 – 1.18 – 1.17.1 – 1.17 – 1.16.5 – 1.16 – 1.15.2 – 1.15 – 1.14.4 – 1.14 – 1.13.2 – 1.13 – 1.12.2 – 1.12 – 1.11.2 -1.11 – 1.10.2 – 1.10 – 1.9.4 – 1.9 – 1.8.9 – 1.8
---
Video
&

Screenshots

ADVERTISEMENT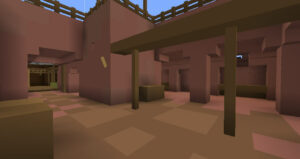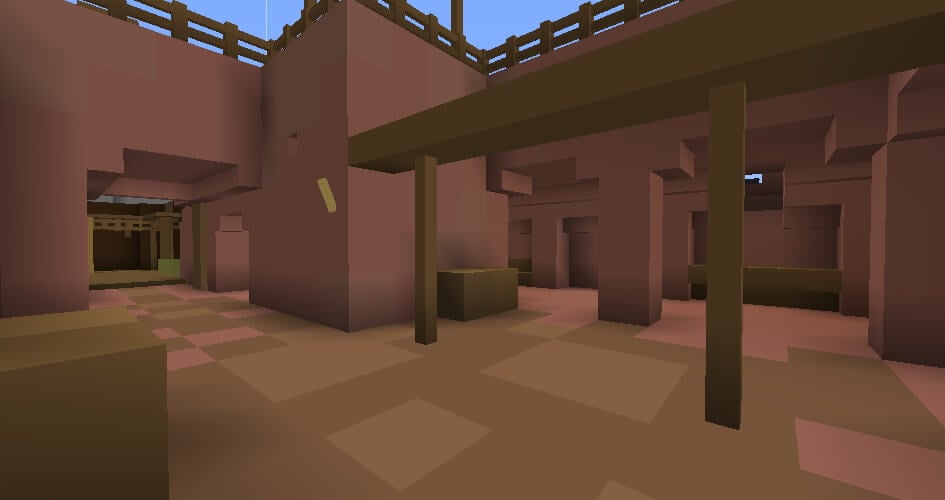 Comparison
Use our comparison tool to compare the Minecraft default pack with the 1×1 pack.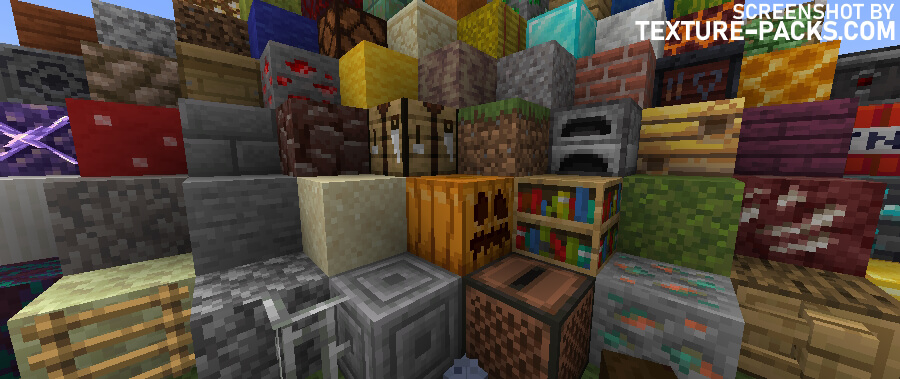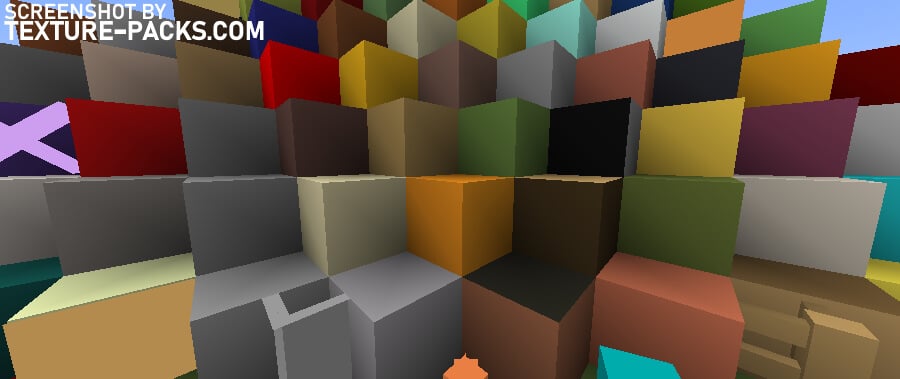 How to install the 1×1 Texture Pack
Click on the 1×1 texture pack download link that is compatible with your game version and Minecraft edition.
Launch Minecraft.
Click on "Options" in the main menu.
In the options menu, go to the submenu "Resource Packs".
Click on "Open Pack Folder" at the bottom left.
Move the downloaded ZIP file into your resourcepacks folder.
You will see the pack on the left half of the resource pack screen. If it is not displayed in Minecraft, you need to unzip the file.
Move the cursor to the pack logo and click the arrow pointing to the right.
Click on "Done".
The game may tell you during the installation that the pack was made for a newer or older Minecraft version. This is an error and you can still activate the pack.
1×1 Texture Pack Download
ADVERTISEMENT
Blocks

Items

Mobs

Completeness
Summary
You'll think to yourself while playing that you forgot to put on glasses. This 1×1 pack is the exact opposite of a realistic texture pack.