ADVERTISEMENT
Kappa shaders for Minecraft were created by an experienced developer. He already has a lot of knowledge about shader packs. Therefore, it's no wonder that his packs have already been downloaded several million times. This fact alone indicates that you can expect great quality work.
You might think that, like the Moving Blocks texture pack, the project is just a joke. However, this is not the truth. However, we can understand the distrust. Kappa stands for sarcastic or ironic things on the Internet. The German-speaking creator RRe36 is probably just a Twitch fan. The development history can be summarized briefly. The creator was bored and had time for something new in mid-2019. As a result, he decided to recode his old shader from 2014. By the way, the codebase was from the Chocapic13 shaders. RRe36 wanted to see if he could do it better this time.
It's not easy to list the best Kappa shader features. They are just too many. But we'll try to give you an overview. The realistic sky is the flagship because it has lifelike clouds moving around. The sky still looks good during a Minecraft thunderstorm. It will have taken many hours to program this. It's also worth taking a look at the trees and plants. The vegetation cover benefits from a new wind effect. Flowers, leaves, and grasses waving like never before in Minecraft. Furthermore, the water is also modified. For example, the water surface reflects the sky.
Kappa's shaders pack is extremely popular. It is one of the most popular Minecraft mods and has become part of many gamers' mod folders. Compared to SEUS shaders, Kappa has the advantage that the code is newer and causes fewer bugs. SEUS receives much fewer updates, which is why you should rather opt for this shader pack. All in all, the Kappa shaders framework is more flexible.
System Requirements
The target group is Minecraft players with an average computer. Your PC doesn't have to be particularly new, but it should have at least a GTX 1050/RX 560 or similar. In addition to the GPU, your hardware must support the OpenGL 4.0 API. These are the minimum requirements for smooth Minecraft gameplay with the Kappa shader. Unfortunately, you cannot use Intel HD Graphics 5000. This laptop graphics card was released in 2013 and is obviously very outdated. We explicitly point this out because many users had problems with Intel in the past.
Only Windows and Linux are compatible with this shader if you play with Java. But there is good news for Minecraft PE fans. We have linked a free Kappa shader for MCPE in our download section. It is very similar to the original version but is made by someone else. As a result, you can play Kappa shaders with Android and iOS, but the requirements are different for Minecraft PE. 8 GB of RAM and a new mobile phone or tablet are recommended.
Kappa Shaders Settings
This paragraph is only important for Java Edition players. Kappa Shaders has several setting profiles in the shader options. Ultra is selected by default, but this can lead to lower FPS. It's best to test yourself with which settings you get the best results. You have the choice between low, medium, high, ultra, and extreme. But you can also adjust everything manually.
If you are experienced with this, you can play around with the settings for the atmosphere, lighting, terrain, camera, and post-processing. Reflections and PBR are useful for Minecraft texture packs. The available PBR formats are labPBR 1.1 and labPBR 1.2+. You can also activate parallax occlusion mapping to add more realism. PBR and POM in combination are perfect for realistic texture packs.
If the Kappa shaders don't work, be sure to select the low profile. If Minecraft still crashes, then your laptop or PC is too weak. You will not be able to play with any shaders. Also, users occasionally report a white screen. The white screen is caused by a misconfiguration. We advise you to install and configure the Kappa shader with OptiFine, because the Iris shaders mod is not fully supported yet.
The Kappa Shaders are compatible with these Minecraft versions: 1.21 – 1.20.3 – 1.20.2 – 1.20.1 – 1.20 – 1.19.4 – 1.19.3 – 1.19.2 – 1.19.1 – 1.19 – 1.18.2 – 1.18 – 1.17.1 – 1.17 – 1.16.5 – 1.16 – 1.15.2 – 1.15 – 1.14.4 – 1.14 – 1.13.2 – 1.13 – 1.12.2 – 1.12 – 1.11.2 – 1.11 – 1.10.2 – 1.10 – 1.9.4 – 1.9 – 1.8.9 – 1.8
Video
&

Screenshots

ADVERTISEMENT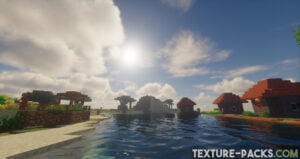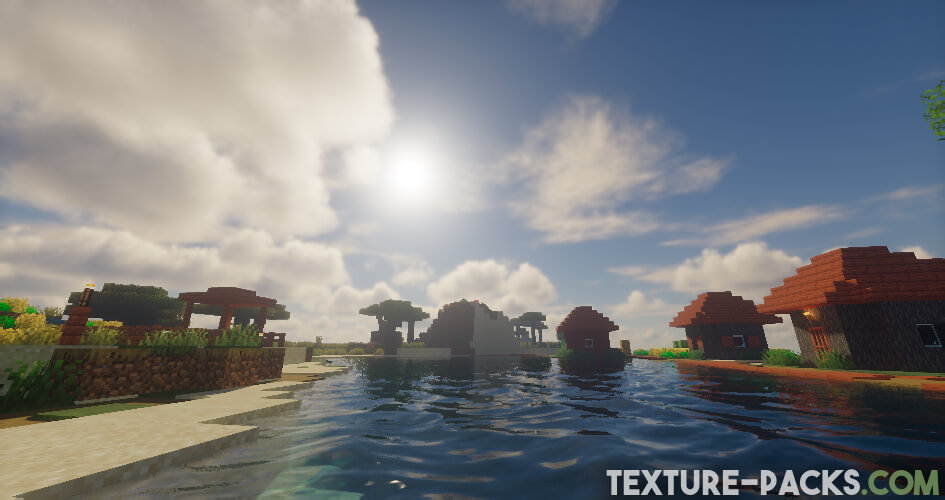 The creator promotes the Kappa shaders pack with detailed screenshots. The render distance was set to over 20 chunks for the screenshots. That is enormously far. This is unnecessary if you play single-player because it affects the performance. Overall, the Kappa shader is a mix of realism and the classic Minecraft experience. The result is an authentic environment. While the creator says that the pack doesn't have ultra-realistic effects, we don't think so. The trailer and screenshots show a realistic Minecraft world. The Kappa shaders pack makes Minecraft look like a new video game with dynamic shadows, depth of field, and other features.
Comparison
Use our comparison tool to compare the Minecraft default pack with Kappa shaders.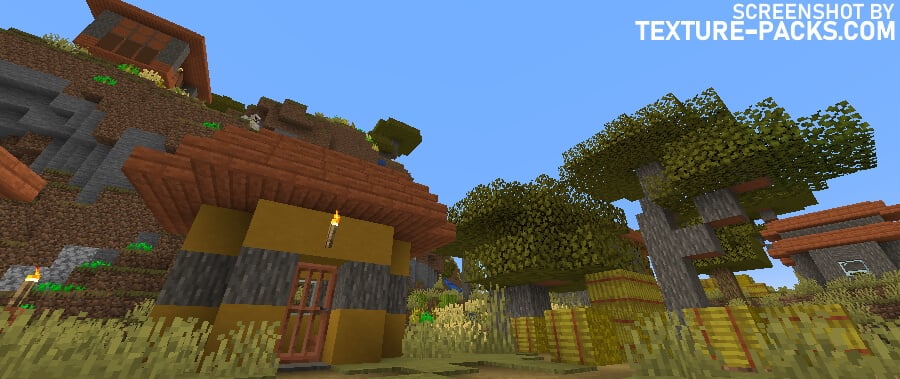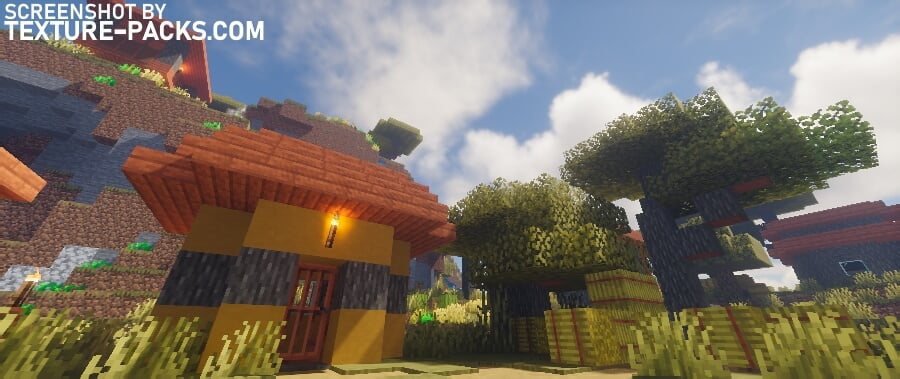 How to install the Kappa Shaders
Install OptiFine. This mod is the successor of the GLSL shaders mod that was previously used for the installation.
Click on the Kappa shaders download link. Please pay attention to the notes in our download section.
Open the Minecraft Launcher and select the newly created OptiFine profile.
Launch Minecraft.
Go to the video settings in the options.
Click on shaders and open the shader folder in the lower left corner.
Move the downloaded ZIP file into this folder (.minecraft\shaderpacks). The filename is "MakeUp-UltraFast.zip".
Return to Minecraft and select the pack in the shader list.
Click on done.
Kappa Shaders Download
All Kappa shaders download links are free. But if you want pre-releases with new features, you need to subscribe to the developer on Patreon. This is a great way to support the project and ensure that Kappa shaders get new updates. We recommend that you bookmark this page in your browser, so you don't miss any of the regular updates.
ADVERTISEMENT