---
Minecraft versions: 1.16.5 – 1.16.4 – 1.16.3 – 1.16.2 – 1.16.1 – 1.16 | 1.15.2 – 1.15 | 1.14.4 – 1.14 | 1.13.2 – 1.13 | 1.12.2 – 1.12 | 1.11.2 – 1.11 | 1.10.2 – 1.10 | 1.9.4 – 1.9 | 1.8.9 – 1.8
Resolution: 128×128
Author: Gealx3


---
For years Minecraft players have been looking for the best Resource Pack. Depending on your requirements, the search can be quite difficult. On the one hand you want a high resolution environment in the game, but on the other hand your computer might not be powerful enough. As you probably already know, the vanilla resolution is 16x and therefore quite pixelated. Today I want to review the Faithful 128×128 Texture Pack, which you can download here for free.
Faithful 128x makes the blocks and objects look eight times more detailed. So it's the perfect unofficial upgrade to Faithful 32x to make your gaming adventure more realistic. Officially it is called "Canvas" and the main goal is to make the default textures look smoother and more qualitative. During development, the creator has focused on anti-aliasing, so that the overall appearance looks sharper and more beautiful.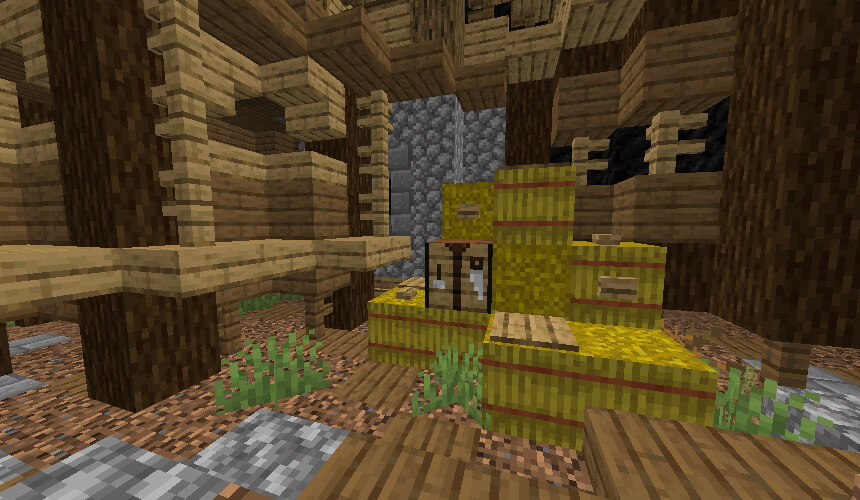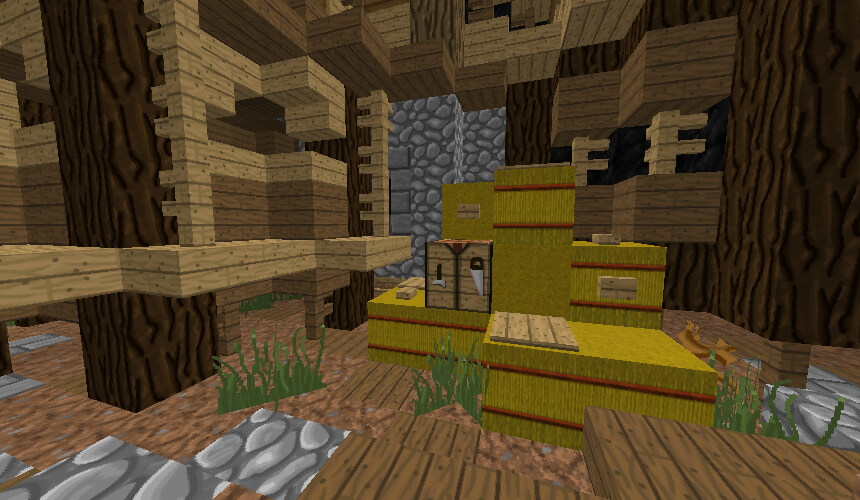 ---
Good 128x swords
Personally, I noticed differences especially in the swords, because they look much more realistic now. The creator does not use short swords, but good 128x swords. In general I can say that the interfaces are completely reworked and look much better. Nowhere in the Faithful 128x Texture Pack will you find any gimmicks, because each texture is based on the original Minecraft texture. You don't always have to reinvent the wheel, for example, because something that already exists has been made even better. By the way, there is a Faithful 256×256 Texture Pack, which you can also download. Check here regularly to make sure you don't miss any changes or important updates.
All Faithful versions
Faithful 128x – Screenshots
---
In our screenshots we use Sildurs Vibrant Shaders.
How to install Faithful 128x Texture Pack
If you want to install the Faithful 128×128 Texture Pack, an extra step is necessary. If you are a Nether Update player, you will also need the "normal" Faithful to add the missing 1.16.5 textures. Just make sure that Faithful 128x is selected in game over Faithful 32x. You still need some help with the installation? Then have a look at our installation guide.
Faithful 128x Texture Pack Download
---
🔔 Please note:
We appreciate it if you share this post. Also, you can support the author by checking out the original post.

None of the files are hosted on our server. All direct download links on our website are provided by the authors. The packs are free of viruses.
Minecraft Java Edition Download Link:
Faithful 128x
Minecraft PE / Bedrock Edition Download Link:
Faithful 128x MCPE
---
The Faithful 128x download link will take you to a Mediafire folder. There you will find a lot of versions and resolutions. Currently the pack is available for 64x, 128x and 256x.
---
Items

Blocks

Mobs

Shader compatibility
Summary
The Faithful 128x Texture Pack for Minecraft makes each block and item look much more detailed for you.
---