ADVERTISEMENT
For years Minecraft players have been looking for the best Resource Pack. Depending on your requirements, the search can be quite difficult. On the one hand, you want a high-resolution environment in the game, but on the other hand, your computer might not be powerful enough. As you probably already know, the vanilla resolution is 16x and therefore quite pixelated. Today I want to review the Faithful 128×128 Texture Pack, which you can download here for free.
Faithful 128x makes the blocks and objects look eight times more detailed. So it's the perfect unofficial upgrade to Faithful 32x to make your gaming adventure more realistic. Officially it is called "Canvas" and the main goal is to make the default textures look smoother and more qualitative. During development, the creator has focused on anti-aliasing, so that the overall appearance looks sharper and more beautiful.
Personally, I noticed differences especially in the swords, because they look much more realistic now. The creator does not use short swords, but good 128x swords. In general I can say that the interfaces are completely reworked and look much better. Nowhere in the Faithful 128x Texture Pack will you find any gimmicks, because each texture is based on the original Minecraft texture. You don't always have to reinvent the wheel, for example, because something that already exists has been made even better. By the way, there is a Faithful 256×256 Texture Pack, which you can also download. Check here regularly to make sure you don't miss any changes or important updates.
All Faithful versions
Faithful 128x is compatible with these Minecraft versions: 1.18.2 – 1.18.1 – 1.18 – 1.17.1 – 1.17 – 1.16.5 – 1.16 – 1.15.2 – 1.15 – 1.14.4 – 1.14 – 1.13.2 – 1.13 – 1.12.2 – 1.12 – 1.11.2 – 1.11 – 1.10.2 – 1.10 – 1.9.4 – 1.9 – 1.8.9 – 1.8
Screenshots & Video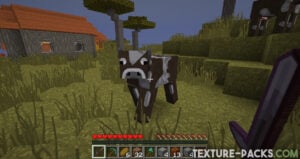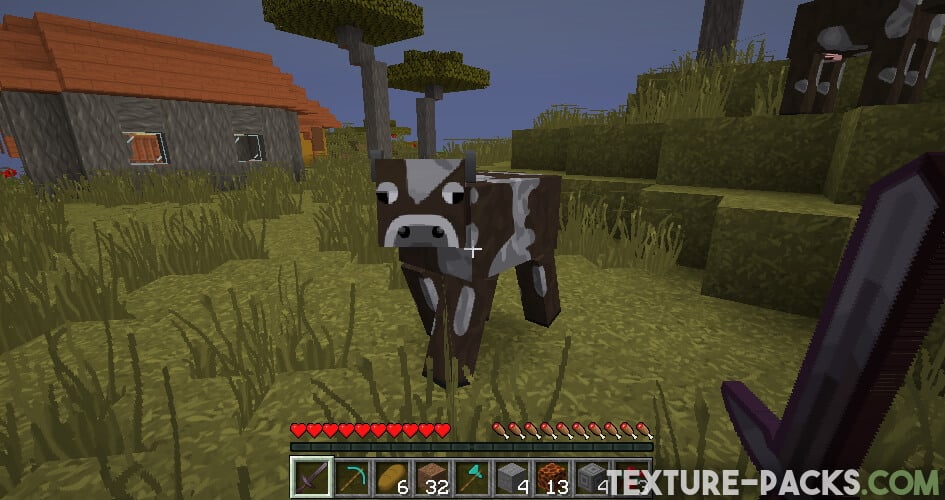 Faithful 128×128 Texture Pack Download
Click on the download link that is compatible with your game version and Minecraft edition.
Launch Minecraft.
Click on "Options" in the main menu.
In the options menu, go to the submenu "Resource Packs".
Click on "Open Pack Folder" at the bottom left.
Move the downloaded ZIP file into your resourcepacks folder.
You will see the pack on the left half of the resource pack screen. If it is not displayed in Minecraft, you need to unzip the file.
Move the cursor to the pack logo and click the arrow pointing to the right.
Click on "Done".
| | | | |
| --- | --- | --- | --- |
| Progress: | Resolution: | Operating systems: | File size: |
| 55% complete | 128x | Windows, Android, iOS, macOS, Linux | 32.63 MB |
Items

Blocks

Mobs

Shader compatibility
Summary
The Faithful 128x Texture Pack for Minecraft makes each block and item look much more detailed for you.