Minecraft versions: 1.17 | 1.16.5 – 1.16.4 – 1.16.3 – 1.16.2 – 1.16.1 – 1.16 | 1.15.2 – 1.15 | 1.14.4 – 1.14 | 1.13.2 – 1.13 | 1.12.2 – 1.12 | 1.11.2 – 1.11 | 1.10.2 – 1.10 | 1.9.4 – 1.9 | 1.8.9 – 1.8
Author: Filmjolk
Use Optifine! Turn off Smooth lighting!


One of the best things in Minecraft is the quick finding of diamonds or Netherite. For those who are not very talented in mining, there is now XRay Texture Pack for Minecraft.
Normally it takes hours to get a good equipment, but Xray will help you a lot. From now on no more annoying cave tours are necessary. Just activate the Texture Pack in the options and all available ores in your area will be displayed. Finding diamonds, iron, netherite and all other available resources has never been so easy.
Most Minecraft resources are designed to enhance the visuals in one way or another, but X-Ray 1.16.5 Ultimate is unique in that it's designed to make the game easier to play rather than enhance the visuals. By its very nature, you don't expect great visuals, but rather a great helper when you're out mining.
Find easily mineral blocks
The goal of the XRay 1.16.5 Texture Pack Ultimate is to aid mining by highlighting all the minerals and mineral blocks in Minecraft. Thanks to the pack that highlights minerals and resource blocks, you'll be able to know exactly where they are and that will save you a lot of time.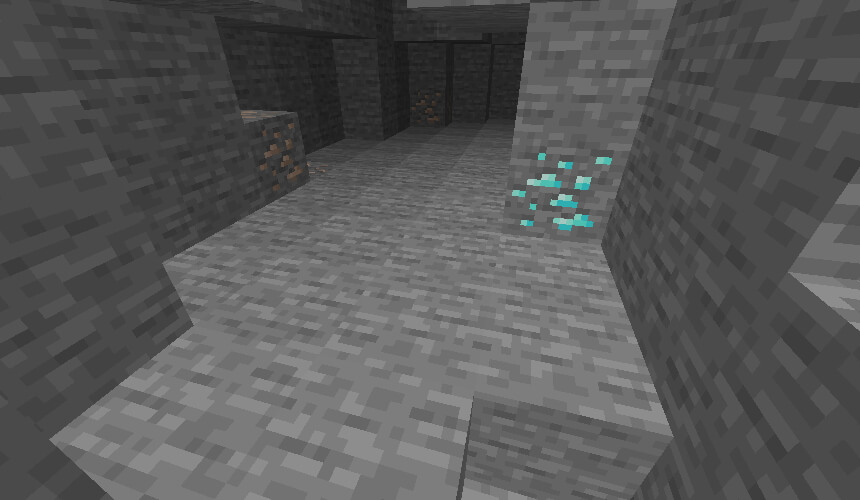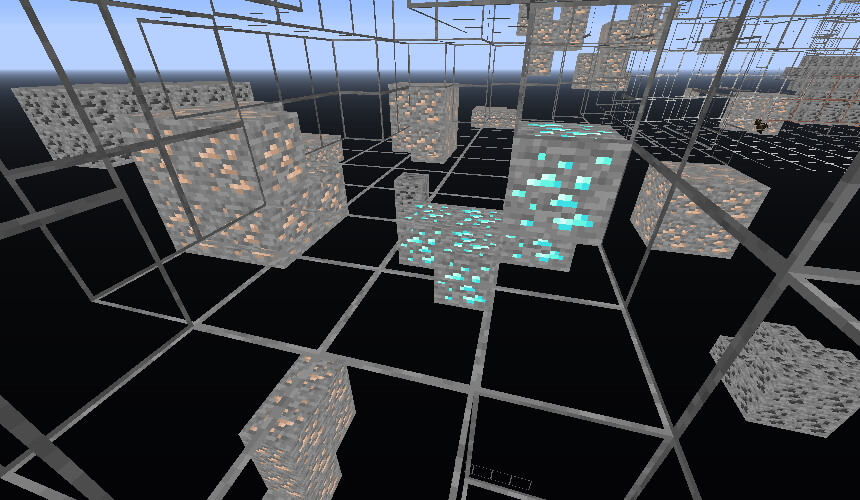 ---
It's important to note that you'll have to get used to the X-Ray features a little bit at first, as they tend to clutter up the screen.
The Xray Ultimate texture pack has a resolution of 16×16, so it is unlikely to result in a drop in performance. The pack works very well without Optifine, but we strongly recommend using it as it provides a useful night vision effect.
It is still problematic if you plan to play on public multiplayer servers. There may be special rules which prohibit Xray. First of all, find out if there are any such rules. In any case, the use in single player is completely legal and without consequences.
Xray Texture Pack 1.16.5 Nether Update – What is new?
Following the release of the full version 1.16 there are also some changes concerning the XRay Texture Pack. Until now your main goal was to find Quartz in the Nether as fast as possible, because this block was the most valuable one so far. But now the new Ancient Debris Mineral is the ultimate and your main focus should be on it. With the help of XRay 1.16.5 all uninteresting blocks become transparent. As a result, you can see from a great distance that a valuable ore is right in front of you.
It's best to get to the underworld of the game in your Minecraft world as soon as possible, because after the Nether Update there will be some cool things waiting for you there. Besides new biomes, there are also new mobs. These new mobs, as example Piglin, partly replace previous familiar faces, like the Zombie Pigman. With the Xray Texture Pack you will definitely get some new possibilities.
Find enough Netherite as quickly as possible to make the new and improved armor, and you'll be ready for a huge adventure in the Minecraft Nether. Thanks to the newly introduced barter trade, it is theoretically possible for you to live only next to the lava rivers, because thanks to the revolutionary trade system you can trade almost all resources found with the Xray 1.16.5 Texture Pack.
XRay – Screenshots
---
How to install the X-Ray Texture Pack
The advantage is that it is not the XRay Mod, but only an installable Texture Pack. Therefore you don't need any additional modloader like Forge. Just move Xray into your resource pack folder in a few seconds.
Download and install OptiFine HD for an FPS-Boost and smoother graphics.
Download the X-Ray Resource Pack.
Launch Minecraft.
Go to "Options" > "Resource Packs" > "Open folder".
Move the Resource Pack into the folder.
Enjoy the new textures and share it with you friends!
You have problems? Then have a look at the detailed Resource Pack Installation guide.
XRay Texture Pack Download
---
🔔 Please note:
We appreciate it if you share this post. Also, you can support the author by checking out the original post.

None of the files are hosted on our server. All direct download links on our website are provided by the authors. The packs are free of viruses.
Minecraft Java Edition Download Links:
1.17.X
1.16.X
1.15.X
1.14.X
1.13.X
1.12.X - 1.9.X
1.8.X
Minecraft PE / Bedrock Edition Download Link:
Xray MCPE
Realms Download Link:
Xray Realms
---
Summary
The X-Ray Ultimate Texture Pack is an incredible help when hunting for diamonds or other raw materials. Of course, other underground items such as mines, dungeons or entire cave systems can be found in seconds. Quasi a mod in form of a resource pack. However, on some Minecraft servers you can be banned for it, so always watch out!
---