---
Minecraft versions: 1.16.5 – 1.16.4 – 1.16.3 – 1.16.2 – 1.16.1 – 1.16 | 1.15.2 – 1.15 | 1.12.2 – 1.12 | 1.8.9 – 1.8
Resolution: 512×512
Author: IsaiahPatton


---
Over the years Minecraft has evolved from a fairly simple game to a true graphical experience. The reason for this progress are clearly the numerous add-ons of the community, like the Faithful 512×512 Texture Pack. As you may already know, the resolution of the default textures is only 16×16 and this is the reason for Minecraft's reputation for being so blocky and unaesthetic. Thanks to Minecraft Texture Packs like this one you can make the default textures much more high-resolution. But the special thing about this is that the Faithful style makes the blocks and objects not much more different from Vanilla Minecraft. Accordingly, Faithful 512x can be seen as a kind of further development that will increase your gaming fun even more. For you it will be one of the best resource packs you have ever used. However, the distance between 32x and 512x textures is enormous, so there is a big difference to the normal Faithful 32x. The creators used photorealistic graphics and you will notice that.
Of course we understand that there is also a high demand for a Faithful 512×512 Bedrock Texture Pack. Unfortunately, we have to disappoint you on this topic, because almost every Android, iOS or Windows 10 operating system crashes when using the pack. Maybe there will be an update for Minecraft PE soon, but until then we recommend the normal Faithful MCPE Texture Pack.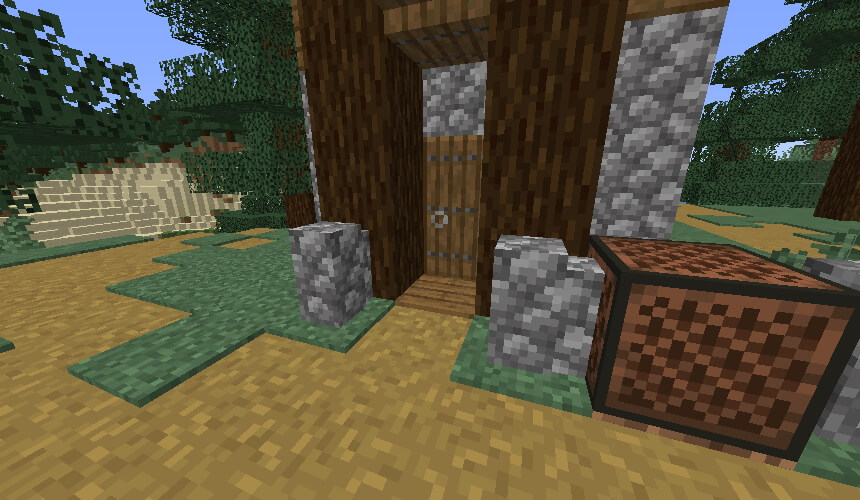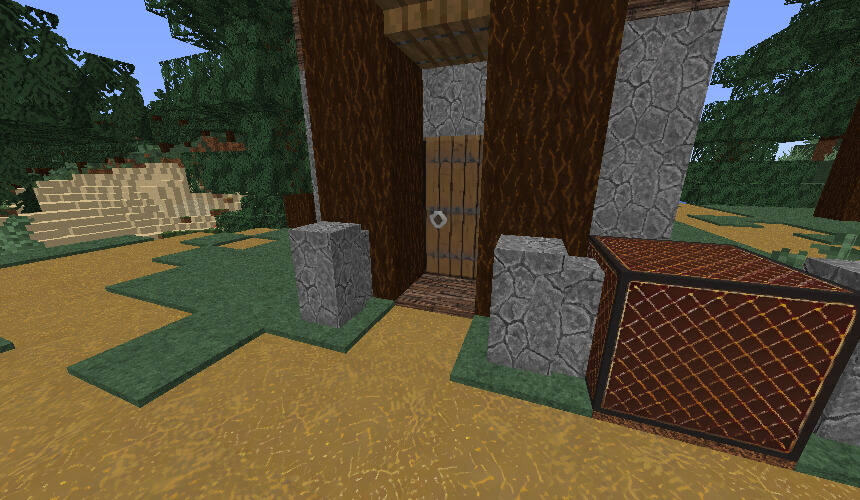 ---
All in all, the Faithful 512x Texture Pack is a fine line between the categories Modern and Traditional. As already mentioned in the first paragraph, this is mainly due to the extremely realistic blocks. Together they form a great overall picture, which is further enhanced by the individual color palette. An example are all wood textures, which are a bit lighter than usual. In contrast, cobblestones are a little darker and look like real stones from nature. Furthermore you can see wonderful details in all blocks, but you can usually only see them if you get really close.
Every Faithful version
Faithful 512x – Screenshots
---
If you've read a review from us before, you'll know for sure what's coming next. At this point we recommend the optimal shader for the Faithful 512×512 Texture Pack. In this case we were most impressed by Sildur's Vibrant Shaders, which shows the HD textures in a better light and casts realistic shadows. Of course we also have a detailed guide on how to install Optifine for Minecraft. Without this mod it is not possible to use shader packs.
How to install Faithful 512×512 Texture Pack
In the next section you will find the official Faithful 512×512 download link and here you will find instructions on how to install the pack for Minecraft. The creator IsaiahPatton uploaded his work to Curseforge, so you will be redirected to this website. Normally the download starts automatically after 5 seconds, but sometimes you have to click the download button manually. Then you navigate to your download folder.
For a better overview we recommend that you move the Texture Pack from your download folder to your desktop. Now start the Minecraft Launcher and select the profile that is compatible with the version of Faithful 512x. As an example, when you download the Texture Pack 1.16.5, choose this version of the game in your profile. The next step is to click on "Options" in the Minecraft main menu and then on "Resource Packs" on the left side. In this section you will see all the resource packs you have already installed. And now comes the most important part of the whole installation. Click on "Open Resource Packs Folder" in the lower left corner and a new window will open. In this folder you move the Texture Pack and activate it in-game. Now the installation is complete.
Faithful 512×512 Texture Pack Download
---
🔔 Please note:
We appreciate it if you share this post. Also, you can support the author by checking out the original post.

None of the files are hosted on our server. All direct download links on our website are provided by the authors. The packs are free of viruses.
Minecraft Java Edition Download Links:
1.16.X - 1.15.X
1.12.X - 1.8.X
---
The official name is Faithful HD x512, so don't be surprised if the pack is downloaded under this name. This name is not yet widely spread in the community and so we decided to use a different title.
---
Blocks

Details

Shader compatibility
Summary
For Minecraft you can download and install the Faithful 512×512 Texture Pack. The textures are extremely realistic, but not all blocks are included yet. Check back regularly to make sure you don't miss any future updates.
---
Advertisement