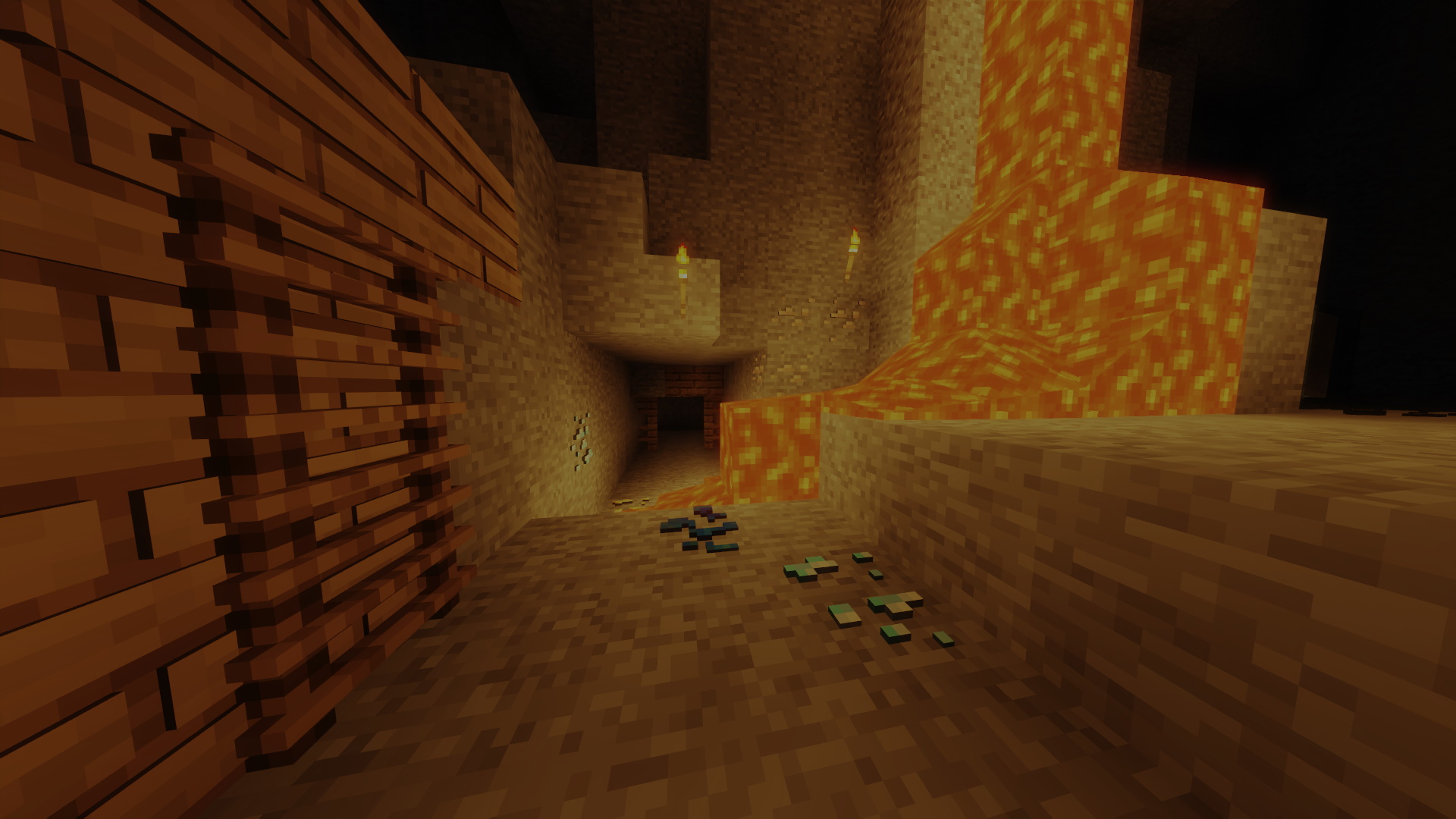 Minecraft Texture Packs
Here you can find the best Minecraft Texture Packs. Filter by category, version and resolution - it's extremely easy!
1.16.x Texture Packs
YouTube
Minecraft Texture Packs
BEST RESOURCE PACKS ON TEXTURE-PACKS.COM!
Here you can find a list of the recently updated
Minecraft Texture Packs
. Accordingly, here are a lot of fantastic Texture Packs and Resource Packs, which are just waiting to be discovered by you. Of course our offer is very versatile, because there are different themes. Take advantage of our many years of experience and find your
best Resource Pack
of all time that fits your needs.
Special recommendation for you
Minecraft is your hobby and you want to make the game look even better? Then you should download a resource pack. Thanks to Minecraft Texture Packs, you can customize the look and sounds to improve the game. In earlier Minecraft versions you could only customize the textures, but since version 1.6 you can now change the sounds as well. Resource packs are available for every current Minecraft version. Our resource packs are compatible with
1.16
,
1.15
,
1.14
,
1.13
,
1.12
,
1.11
,
1.10
,
1.9
and
1.8
.
So there are lower resolutions that are more FPS-friendly and suitable for bad PCs, but also
Ultra HD Texture Packs
. So you'll notice that there's something for every avid Minecraft gamer who wants to make their game world look better.
What is changed by a Resource Pack?
There is no limit to the fantasy and the personal fun of playing. You can give almost all items and mobs in the game a new coat of paint and restructure the surfaces. Examples would be all grasses, animals or monsters. Thanks to the sound packs in the Resource Packs you can also freely decide which sounds the environment makes, like the grunting of the pigs, the splashing of the water or the bed dismantling sounds. They are often compared or confused with Minecraft Mods, but there are fundamental differences. While Mods change the whole game and add new things like monsters, blocks and swords, a Resource Pack only edits the vanilla textures.
MCPE Texture Packs
As a result of the high interest,
MCPE Texture Packs
are now also being showcased. The only fundamental difference to the other released packs is that they are for the Minecraft Pocket Edition or Bedrock Edition. It doesn't matter if you use Android, iOS, Windows 10 or any other platform. Accordingly, you can now use your favorite texture pack on the way and have a lot of fun with it. Another crucial point is that it is unfortunately quite complicated to find and install
MCPE Resource Packs
on the Internet, but we want to make this search much easier with this new category. All Bedrock Packs have been tested and have not generated any lags or bugs in our tests and can be played without any problems.
All in all, there are many different ways to customize the popular sandbox video game of Mojang according to your interests. You should be careful though, because Minecraft Resource Packs should always be free for the Java Edition and should not cost money. You can always download the new graphics from the internet. Among the best and most popular Texture Packs are the Sphax PureBDcraft, Faithful and the XRAY-Texture Pack, which all have different focuses. Also, there's no shame in not replacing every block and item with a new one, as the rest are automatically loaded by Minecraft through Default Resources. We are your new number 1 source for Texture Packs, which you can see in our clearly arranged categories.