Minecraft Texture Packs, Resource Packs & Shaders

This is a list of the recently updated Minecraft texture packs and resource packs. Our collection is very diverse, because there are many different themes and styles. Take advantage of our many years of experience and find your new pack. Also, we review shaders that make the gameplay more realistic.


How to install Minecraft Texture Packs
We will limit ourselves to the two easiest and fastest ways to get your own Minecraft texture pack. First of all, you should have a look at one of our well-structured categories, which covers the respective topic. Another approach is to choose the the Minecraft version you like to use. You can also filter by resolution. If you have a bad computer, you may prefer to use a lower resolution. Finally you will definitely find something on Texture-Packs.com that you like and that is compatible with your system specs.
Once you have chosen a texture pack for Minecraft after much consideration, you can proceed to step two. At the end of each article you will find the official download links. You must click on these links to download your new pack. Usually the files do not take much space, but if you prefer realistic textures, then logically more space on your memory card is needed.
With a little practice the installation of texture packs is very easy. On the other hand, the process can be confusing for you, because on every device the download and installation process is different. Basically you can say that the downloaded files always belong in the same folder. To make it as easy as possible for you, we have listed all common installation guides here. The advantage of these are that you can choose between text, images and videos.
•
Java Edition Tutorial
•
Android Tutorial
•
iOS Tutorial
•
Windows 10 Tutorial
The guides refer to free installations only, because you always have to install free texture packs manually.
Do Minecraft texture packs cost money?
Most of the time in life, really great things are very expensive. With Minecraft texture packs it's different, because most of them don't cost money. This fact is due to the fact that already since the Alpha version some players published their creations for free on the internet. They just had fun editing textures and nobody thought about charging money for it back then. Therefore it is still common practice that the game textures are gratis for Java Edition. However, there are of course some exceptions, but as a gamer on the computer you should not pay attention to them.

In contrast, the situation is slightly different with the Bedrock Edition. Right from the start, the marketplace has been integrated, offering skin packages, worlds, mashup packages and texture packs. The sales platform is there so that the creators can earn some money with their works. On some consoles, like Playstation 4, you are unfortunately completely bound to the marketplace. This is a bad thing, because you have to spend Minecoins for each pack, which you can only get with real money. But the cross-platform availability is an advantage. In plain language this means that if you bought a Texture Pack on a mobile device, you can use it also with your game console. Prerequisite is that you use the same Microsoft account.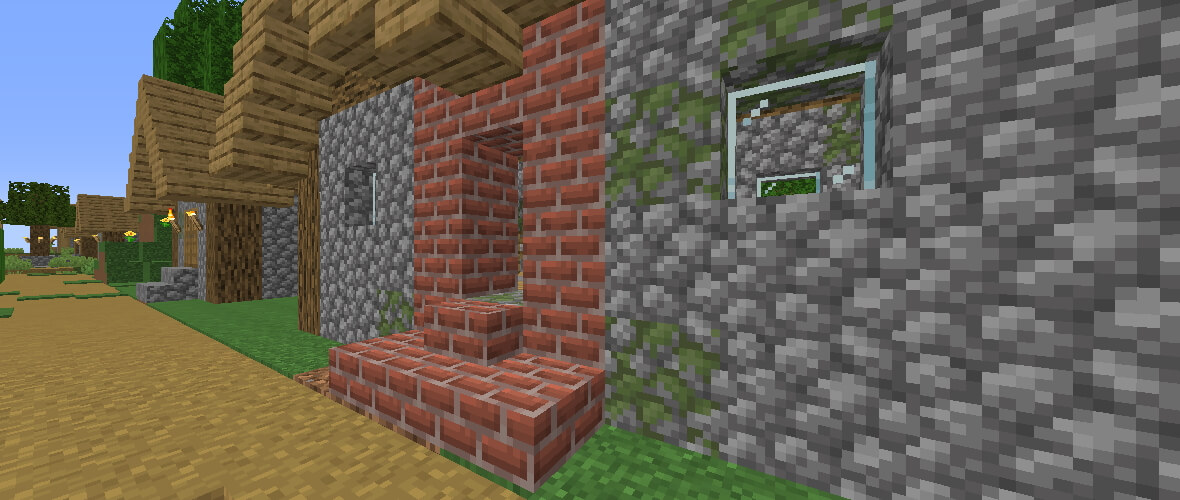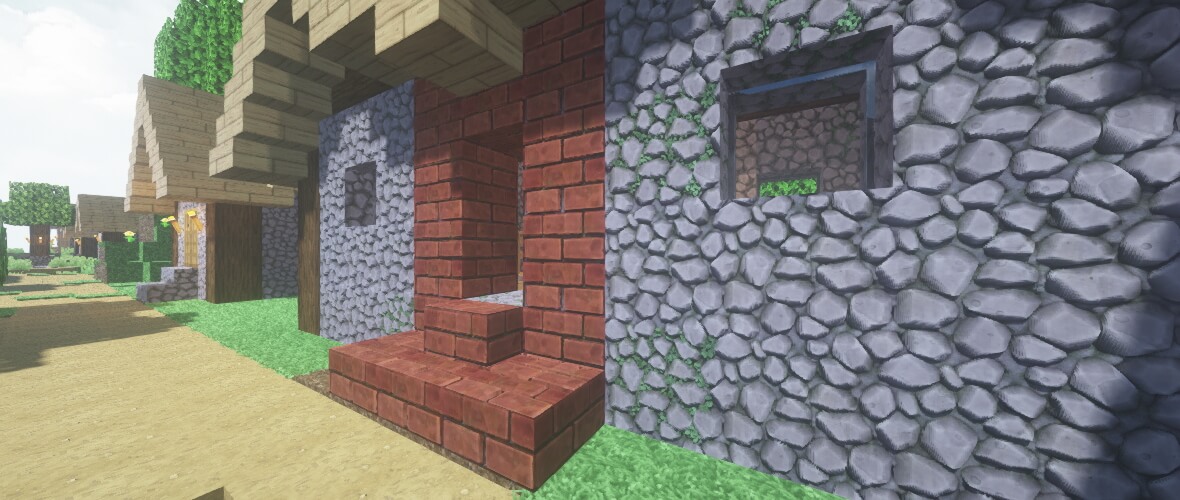 Fortunately, there is a cool way to get free texture packs exclusively for Windows 10, iOS and Android. Already when the official name was Minecraft PE, there were free MCPE texture packs. We don't want to withhold these from you and therefore you can find these packs as a separate category on our website. By the way, the origin of the Bedrock Edition is the Pocket Edition, which was optimized for mobile devices only. It's cool to see that the modders include Apple, Windows and Samsung users.
What is the difference between resource packs and texture packs?
For many, these two terms cause confusion. Colloquially, both terms mean the same thing, but technically, the differences are clear. First of all the little previous history. Both names exist, because until the full version 1.6 the name texture packs was used for resource packs. The renaming was done because resource packs have even more functions. Roughly speaking, the biggest difference is that resource packs can also be used to customize the Minecraft sounds. Furthermore, the complete structure of the file has also been revised. This change was very serious at that time, because suddenly some texture packs were no longer compatible with the new Minecraft version. In the meantime the new structure does not cause any more problems. We personally prefer to use the older name, because it is still widely used in the community and arouses nostalgia.


Is Texture-Packs.com safe?
Occasionally we get the question whether Texture-Packs.com is safe. The answer to this question is clearly yes. Probably any website would claim that, but we also have facts to prove it. First of all, it is important to understand how our blog is structured. There are regular articles about texture packs, shaders and mods. You can always download and install them yourself. However, we clearly differ from illegal sites, because we always use the original download links that are provided by the author. Accordingly, you can be sure that the files do not contain malware. Mostly Mediafire, Dropbox or MEGA are used for this and all check the files for viruses themselves. Afterwards, we also use a virus scanner again, so that everything is absolutely safe. The Texture-Packs.com team wants to leave nothing to chance and reduce the risk for the user to a minimum.