Minecraft is a game that's been out for a long time, but did you know there are some fantastic new ways that you can enhance your Minecraft experience to make it look even better? Well, we're here today to tell you all about what is quickly becoming one of our favorite Minecraft shaders you can run, and the name of that shader is the Complementary Reimagined shaders for Minecraft. This is an amazing shader pack that is living up to all of our expectations and then some, and we think it's only fair that you know about this hidden gem. By the way, there is also another version called Complementary shaders. Both shader packs are complex overhauls for Minecraft. The reimagined pack is more optimized but doesn't support many texture packs. We recommend downloading both versions.
For those out of the loop, a recap quickly: Minecraft shaders refer to files and tools that you can download that basically just make Minecraft look way better than it did out of the box. Of course, something looking "better" is always going to be subjective, but we think it's fair to say that these shaders really add a lot to the game that wasn't there previously. This is because when a player is willing to download a Minecraft shader pack, they're basically demonstrating that they are not the typical user who doesn't know how to work with Minecraft on a technical level.
Many people just want to play Minecraft casually without too much involvement and that's perfectly fine. But for many people, this experience isn't going to feel like enough, especially if you have a PC capable of outputting graphics far more impressive and breathtaking than what base vanilla Minecraft is capable of.
What are the Complementary Reimagined Shaders?
Compared to other competing Minecraft shaders, Complementary Reimagined is a relatively new shader. It's been gathering hype in the hardcore Minecraft shader community for some time now, and it was recently made available to all to download for free on May 25th, 2022, by EminGTR. This shader pack is completely compatible with the current version of the game, and the shader pack is always getting new updates whenever Mojang decides to release new content into Minecraft.
All that being said, let's talk some more about the Complementary Reimagined shader pack. What does this shader do right? Well, a better question would be what does this shader do wrong, to which we would say, basically nothing at all! It's a really impressive shader for a couple of reasons that we'd like to get into. At a glance, this shader is just nothing short of spectacular. You can either watch the official trailer video, or you can view the Complementary Reimagined screenshots further below. It is so technically impressive that it is hard to describe why it looks so good with words. But we'll try.
As explained by the creator Emin: "Reimagined isn't another shader pack that just looks good. It is meant to be the best we can do to complement Minecraft's visuals. Inspired by Minecraft Dungeons, Minecraft Story Mode, Minecraft Legends, Minecraft Trailers, and concept art. Minecraft can look beautiful while preserving its simple aesthetics, and Complementary Reimagined aims to do exactly that".
We really do think that that quote directly from the creator might explain just what precisely this shader pack is in the best way possible. Emin basically explains that he pulled from the more "realistic Minecraft" styles of other games made with Mojang, which means that these art styles have officially been through the wringer. What we mean by this, is that if these art styles were good enough to be featured in official Minecraft games, that certainly means that they're going to look very good within your copy of the game as well.
Complementary Reimagined Features
Nothing in the shader looks out of place or gimmicky in any way, it truly does just look like what you expect a "better-looking version of Minecraft" to look like. The color balance is phenomenal. The skybox features a very relaxing gradient similar to our own sky, along with blocky clouds that have some nice volumetric lighting. Reflections in the water look crisp and very real. Godrays appear and are not abused and used everywhere as you might see in some other shaders, used sparingly and used well to great effect. Godrays even appear underwater, in a way similar to how they appear to us in the ocean in the real world.
Other key features include simulated wind, extra nice-looking particle effects on things like fire and smoke, and a handful of other subtle features that add to the experience. And if you have any questions about anything in the process, there's an official Discord you can join and you'll get the best settings on Discord. There is also an active Patreon if you'd like to show your support that way as well. All supporter links are below the official download links.
If any of these features interest you, definitely give Complementary Reimagined shaders a shot, it is currently our favorite shader to use in regular playthroughs of Minecraft, and if you give it some time you'll quickly see why. By the way, you can also download an edit of the pack called Rethinking Voxels.
Can we trust the shader?
And that's where custom shaders for Minecraft come into play. These are free to download and usually provided by individuals from the Minecraft community, and they're normally free of charge, with donations often encouraged for those who are able to contribute. Because of their free and crowdsourced nature, sometimes these shaders can appear dubious at a first glance, after all, can't a user just upload anything and call it a shader? How are you supposed to trust it?
Well, we've looked thoroughly at every shader we talk about, and we can with 100% certainty tell you that this shader, as well as any we've written about in the past, is completely safe to download, assuming your computer can handle it at a technical level. If your computer can't do this, you may experience technical problems such as game crashes, but it won't be anything too serious.
Complementary Reimagined is compatible with these Minecraft versions: 1.20.2 – 1.20.1 – 1.20 – 1.19.4 – 1.19.3 – 1.19.2 – 1.19.1 – 1.19 – 1.18.2 – 1.18 – 1.17.1 – 1.17 – 1.16.5 – 1.16 – 1.15.2 – 1.15 – 1.14.4 – 1.14 – 1.13.2 – 1.13 – 1.12.2 – 1.12 – 1.11.2 – 1.11 – 1.10.2 – 1.10 – 1.9.4 – 1.9 – 1.8.9 – 1.8
Video
&

Screenshots

ADVERTISEMENT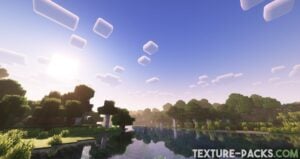 Comparison
Use our comparison tool to compare the Minecraft default pack with Complementary Reimagined shaders.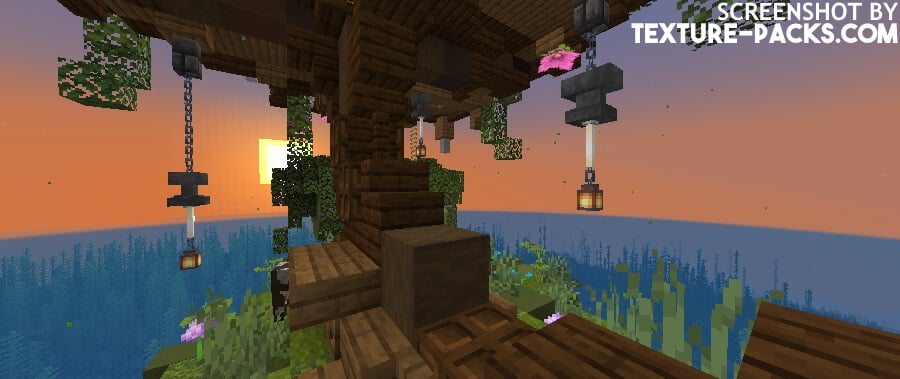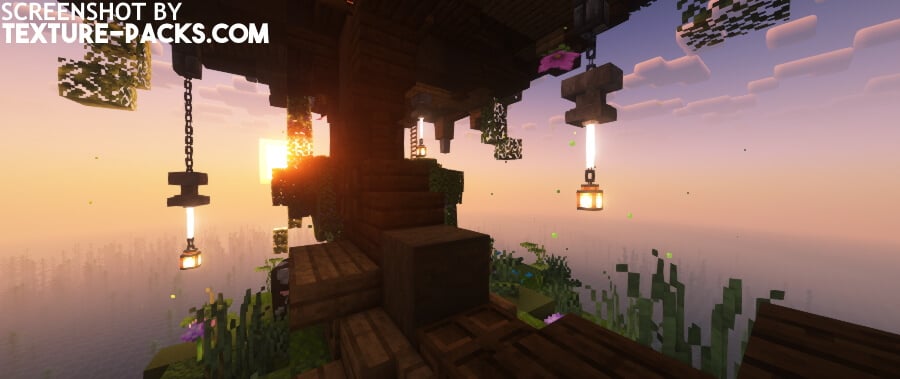 How to install the Complementary Reimagined Shaders
Install OptiFine or the Iris mod. These mods are the successor of the GLSL shaders mod that was previously used for the installation.
Click on the Complementary Reimagined shaders download link. Please pay attention to the notes in our download section.
Open the Minecraft Launcher and select the newly created OptiFine or Iris profile.
Launch Minecraft.
Go to the video settings in the options.
Click on shaders and open the shader folder.
Move the downloaded ZIP file into this folder (.minecraft\shaderpacks).
Return to Minecraft and select the pack in the shader list.
Click on Done.
Complementary Reimagined Shaders Download
ADVERTISEMENT