Although the first release was years ago, the Faithful texture pack is still the most downloaded texture pack in the world. In plain language, this means that the first version was for the Minecraft update 1.2.5. That was in the spring of 2012 and a lot of time has passed since then. Besides new game content, due to more and more complex updates, the Faithful team has of course also grown bigger and bigger. In the beginning, Vattic did all the work himself, but now the Faithful Team leads this great project. Today the team consists of over 20 people. Among them are graphic artists and translators.
One of the main reasons for the huge success is certainly the fact that almost every Minecraft player is looking for exactly such a pack. Suppose you've been playing this open-world game of Mojang for a few weeks now, but you're getting tired of the low-resolution textures. Faithful 32x was created exactly for this scenario. The style is very much based on the standard default pack, but this fact should be understood positively. The vanilla textures have been completely reworked. The easiest way to notice the difference is the resolution of the blocks and items. Usually, the game elements in your environment have a 16×16 resolution, but the Faithful texture pack doubles it. So it is fair to say that your game world looks twice as beautiful with this expansion. Of course, your gaming fun will also increase enormously, because it is much more fun if the graphics are a bit more impressive.
All Faithful texture pack versions
By the way, you can also download all other Faithful resource packs on our website:
Another enormous advantage is the short acclimatization phase. What is meant by this? Many other packs change the graphics in such a way that you need time to recognize everything important. With Faithful, this time-consuming process is no longer necessary because everything looks familiar to you immediately. Nevertheless, it will seem strange to you at first to see your buildings with such a good surface. This impression is created because every single block has been re-pixeled with great attention to detail. As a result, the facade of your construction is much smoother.
Furthermore, another point should not be neglected, which might also be relevant to you. A big problem for many gamers is the partly very bad hardware. Surely you will have seen a YouTube video of us in which realistic texture packs are used. While the graphics look impressive, many people cannot play with them because of bad hardware. And if this looks familiar to you, then read now carefully, because the following point will be interesting for you. Even if your computer has problems running video games at all, you can download the Faithful texture pack. Your graphics card should also be able to handle the new textures. If you didn't notice any lags before, your FPS should still show a high number after activating Faithful 32x.
Fortunately, there is also a large number of add-ons that you can install for free. These include major add-ons such as Faithful 3D, which adds a cool 3D effect to some textures. For example, small add-ons only improve fire and add low fire. Hopefully, there will be an add-on for animations in the future.
Faithful is compatible with these Minecraft versions: 1.20.2 – 1.20.1 – 1.20 – 1.19.4 – 1.19.3 – 1.19.2 – 1.19.1 – 1.19 – 1.18.2 – 1.18 – 1.17.1 – 1.17 – 1.16.5 – 1.16 – 1.15.2 – 1.15 – 1.14.4 – 1.14 – 1.13.2 – 1.13 – 1.12.2 – 1.12 – 1.11.2 – 1.11 – 1.10.2 – 1.10 – 1.9.4 – 1.9 – 1.8.9 – 1.8 – 1.7.10 – 1.6.4 – 1.4.6 – Beta 1.7.3
---
Armor
Art
Environment
Font
GUI
Items
Misc
Mobs
Particles
Terrain
Video
&

Screenshots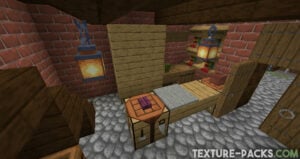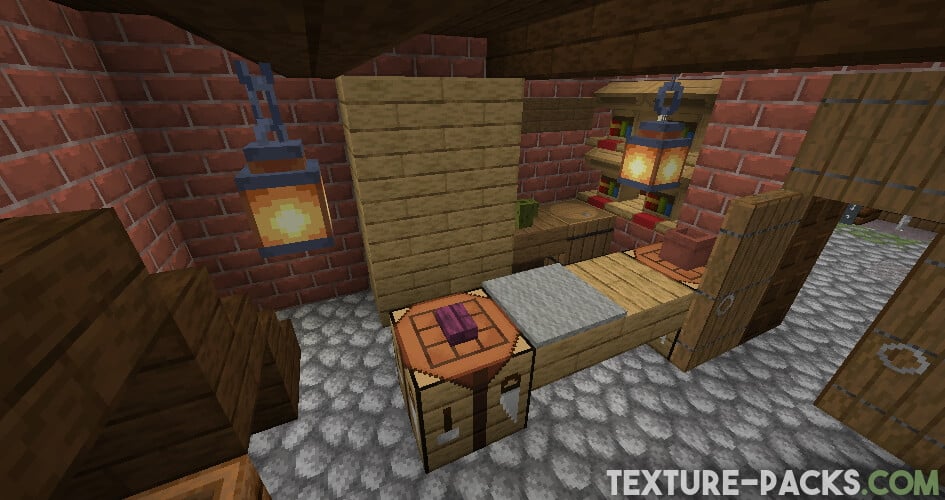 Comparison
Use our comparison tool to compare the Minecraft default pack with Faithful.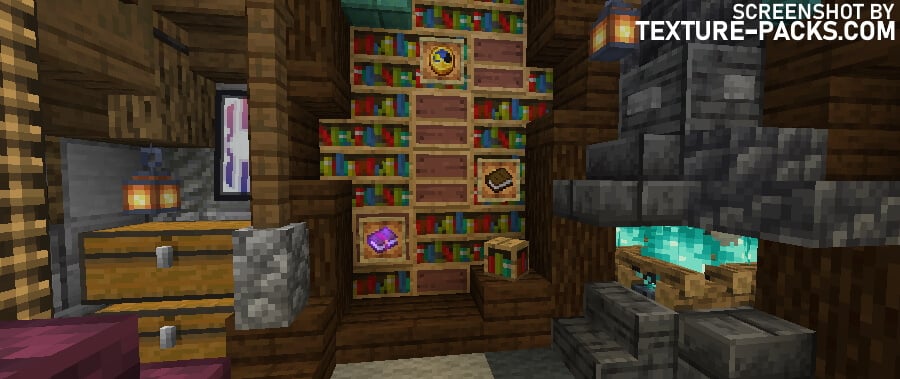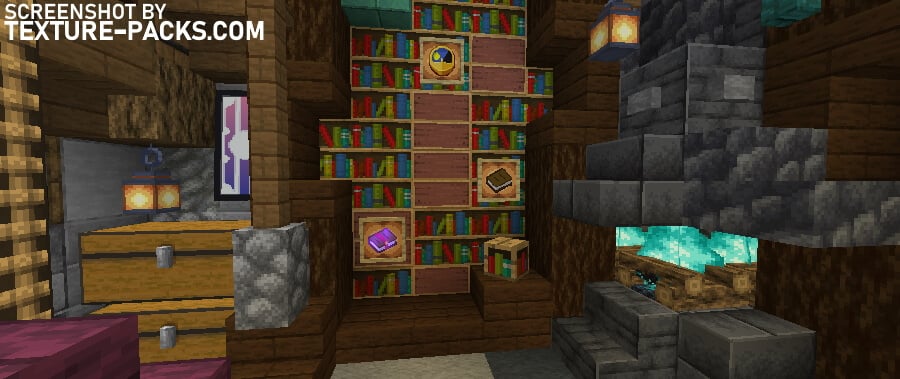 How to download and install the Faithful Texture Pack
Bedrock Edition players must now be strong because Faithful is not free for consoles and mobile devices and you must spend 990 Minecoins in the marketplace. Therefore, you can only legally download the pack for Minecraft PE from the official marketplace. We are aware of this problem and therefore we offer you MultiPixel texture pack as a free, but still a qualitative alternative.
For the Java Edition, the Faithful texture pack is available for free. So if you are using Windows, Linux, Mac, or something similar as an operating system, you better watch out now. You might not be that experienced in adding PC texture packs and therefore we have created a little tutorial for you. The tutorial works for all Faithful versions. We also recommend you install Optifine because thanks to this mod you can see through windows more clearly. Of course, the other graphics are also improved.
The first step is to choose the correct download link that is compatible with the game version in your launcher. The files are uploaded to different websites and therefore you either have to click the download button manually or the download process starts automatically after five seconds.
In the second step, there is also something to consider because sometimes you have to unzip the downloaded file with a program like Winrar to get the file structure right.
The third step is very easy because now you start Minecraft and click on "Options" in the main menu and then on "Resource Packs" on the left side of the options. At this point, all installed resource packs are listed. To add the Faithful texture pack to the list you have to click on "Open Pack Folder" and a new window will open. This window is the correct folder and you move the downloaded file into it.
Finally, you return to the game screen and move the pack from the left to the right side using the arrows. When you select "Done" the new textures will be loaded.
For private purposes, you can customize the textures. However, all content is under copyright, so you are liable to prosecution if you publish an edit.
Faithful Texture Pack Download
For a long time, there was no official download available for the 1.8 version, but luckily this has changed. Via the Faithful archive, you can download all older versions for free. This information will make you especially happy if you are a fan of the old PvP mechanics. However, all old versions do not get any bug fixes or texture changes anymore, because they are the work of Vattic, who has retired from the project.
Conclusion
Do you like detailed textures? Then the Faithful texture pack is perfect for you. Good eyes immediately discover many changes, but even after some time, you can still explore a lot of new things. For example, the trees and leaves are much better displayed.
The work of the Minecraft development team was taken as a template and brought to a whole new level by the Faithful Team. Everything looks so high resolution and is suitable for every imaginable game mode, it doesn't matter if you like PvP or prefer to create your own fantasy world in single-player mode. The portfolio seems to be very carefully chosen and gives you a whole new gaming experience, which will entice you to spend hours of gaming.
What are the opinions of the community? We did a small survey and came to an unsurprising result. With a few exceptions, the response was positive throughout. For this, we also quote a user who kindly agreed to the publication of his comment. He writes that Faithful is just right for him because the gameplay remains similar and the right mix between modern graphics and the vanilla look was found. We agree with this opinion.