Among the range of Shaders offered for Minecraft, it's hard to find the right balance between quality and resource usage. The now famous Chocapic13 Shaders are available in no less than six different versions to suit your requirements.
Like their counterparts, the Chocapic13 Shaders completely change the way light, shadows, water, sky, and particles are handled. First of all, the Sun finally gets a texture worthy of the name, round as an orange and realistically colored, just like the light it emits. The same is true for the Moon and the stars.
As long as we have our eyes on the sky, we might as well linger on the clouds, which no longer have anything cubic about them, but, on the contrary, take on complex and realistic shapes, quite similar to those of cirrus clouds or cumulonimbus clouds. The fog particles are much more faithful to reality. In the same vein, Chocapic13's Shaders modify most of the particles.
To get back to light, the light is handled more flexibly than in Minecraft Vanilla: not only will it be able to dazzle you, but its hues will also vary depending on the light source. In addition, shadows are no longer handled block by block, but by the direction of the light, for a much more realistic rendering.
Finally, water naturally undergoes major changes, both in terms of animation, color, reflection, and texture.
Optifine setting recommended by the author:
Old Lighting : Choose OFF or DEFAULT
Vignette: Put Fast
Clear water: Off for Lite/Low/Medium and On for High/Ultra/Extreme versions
Smooth Lighting Level: 55-75% for the Lite/Low/Medium/High versions and 0-20% for the Ultra/Extreme versions
Clouds: Default or off
Chocapic13 is compatible with these Minecraft versions: 1.20 – 1.19.4 – 1.19.3 – 1.19.2 – 1.19.1 – 1.19 – 1.18.2 – 1.18 – 1.17.1 – 1.17 – 1.16.5 – 1.16 – 1.15.2 – 1.15 – 1.14.4 – 1.14 – 1.13.2 – 1.13 – 1.12.2 – 1.12 – 1.11.2 – 1.11 – 1.10.2 – 1.10 – 1.9.4 – 1.9 – 1.8.9 – 1.8
---
Video
&

Screenshots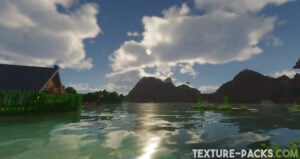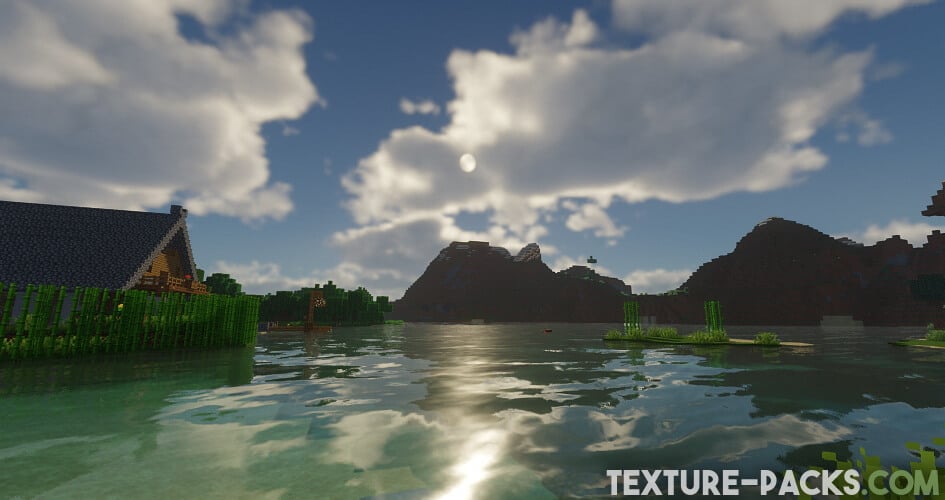 How to install Chocapic13 Shaders
Install Iris shaders mod or OptiFine for older versions. These mods are the successor of the GLSL shaders mod that was previously used for the installation.
Click on the Chocapic13 shaders download link. Please pay attention to the notes in our download section.
Open the Minecraft Launcher and select the newly created profile.
Launch Minecraft.
Go to the video settings in the options.
Click on shaders packs and open the shader folder in the lower left corner.
Move the downloaded ZIP file into this folder (.minecraft\shaderpacks).
Return to Minecraft and select Chocapic13 in the shader list.
Click on Done.
Chocapic13 Shaders Download
Bedrock Edition, Minecraft PE and MCPE:
Similar pack from another developer.
[MCPACK] Download Chocapic13 Shaders
Chocapic13 V9 & V9.1 (Java Edition):
Download Chocapic13 Shaders Extreme V9.1
Download Chocapic13 Shaders V9
– Unzip the file and choose extreme, ultra, high, medium, or low.
Download Chocapic13 Shaders V9 Screenshot Mode
Chocapic13 Legacy Versions (Java Edition):
Download Chocapic13 Shaders Ultra V8
Download Chocapic13 Shaders V7
– Unzip the file and choose extreme, ultra, high, medium, low, lite, or toaster.
Download Chocapic13 Shaders V6
– Unzip the file and choose extreme, ultra, high, medium, low, lite, or toaster.
Chocapic13 High Performance (Java Edition):
Download Chocapic13 High Performance Shaders