ADVERTISEMENT
It can quickly get a little darker at night when using Minecraft shaders. Sometimes you've been in a cave so long that you've run out of torches. In both cases, the visibility suffers. The hostile mobs are much more difficult to see and there is nothing more annoying than having mined ores for a long time and being blown up by a creeper. Exactly for these cases, the Night Vision texture pack has been released. This pack only changes the brightness and ensures that there is no darkness in Minecraft. Accordingly, no blocks, items, or other textures will be changed. At first, the changes will seem minor, but the newly gained features are extremely useful because you will have always full brightness in Minecraft.
Furthermore, the Night Vision texture pack can also be called a legal hack, because you can use it on any multiplayer server. It can happen that it doesn't work because a server has a very good anti-cheat plugin installed. It can be used in the single-player mode as well You will surely feel unaccustomed to the fact that there is no night anymore and it is always daytime. However, this does not change the day-night rhythm, and zombies, witches, and all other mobs are still generated.
Moreover, it is recommended to use the Night Vision texture pack as an addon and play with at least one more pack. This is for the simple reason that the gameplay looks really boring when everything looks the same. By the way, the Night Vision pack is available for all Minecraft editions that allow installing resource packs from the internet. These include Java Edition, MCPE, and Minecraft PE. Whereby the last two are exactly the same. You can only get packs from the official marketplace on some game consoles, which is why it is not possible to install the pack for the PlayStation, for example. This problem does not apply to cell phones and tablets.
Night Vision is compatible with these Minecraft versions: 1.20.1 – 1.20 – 1.19.4 – 1.19.3 – 1.19.2 – 1.19.1 – 1.19 – 1.18.2 – 1.18 – 1.17.1 – 1.17 – 1.16.5 – 1.16 – 1.15.2 – 1.15 – 1.14.4 – 1.14 – 1.13.2 – 1.13 – 1.12.2 – 1.12 – 1.11.2 – 1.11 – 1.10.2 – 1.10 – 1.9.4 – 1.9 – 1.8.9 – 1.8
---
Video
&

Screenshots

ADVERTISEMENT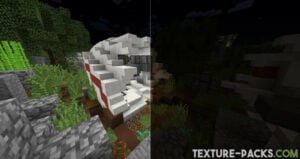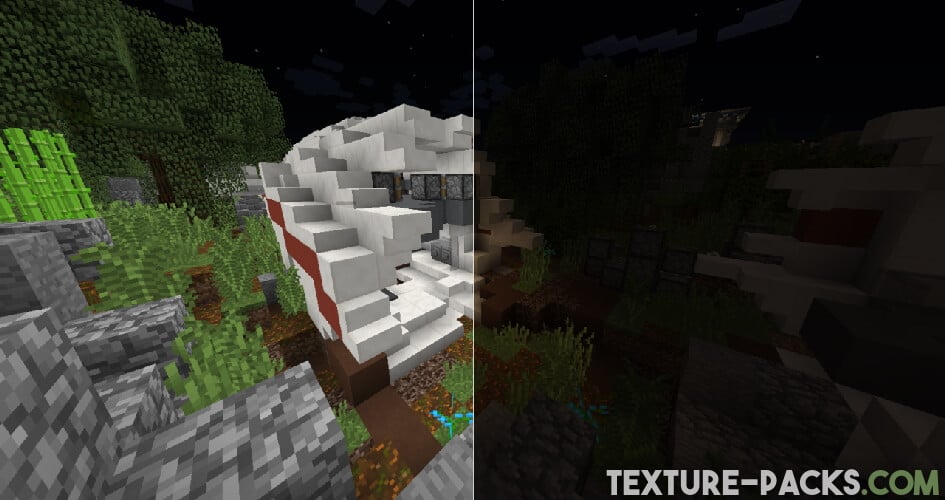 Comparison
Use our comparison tool to compare the Minecraft default pack with Night Vision.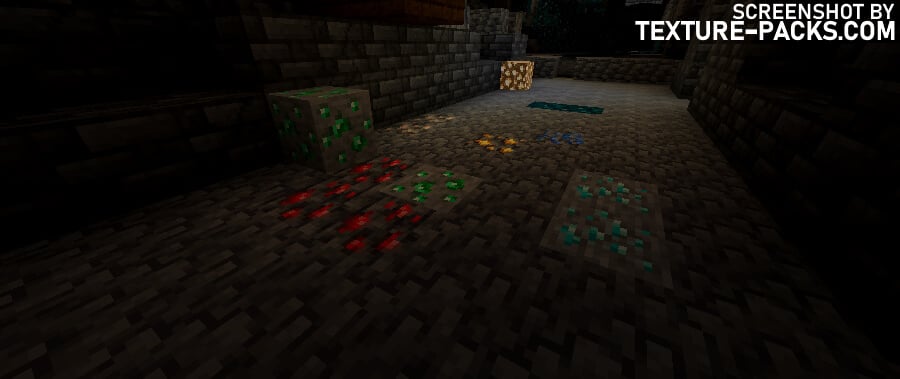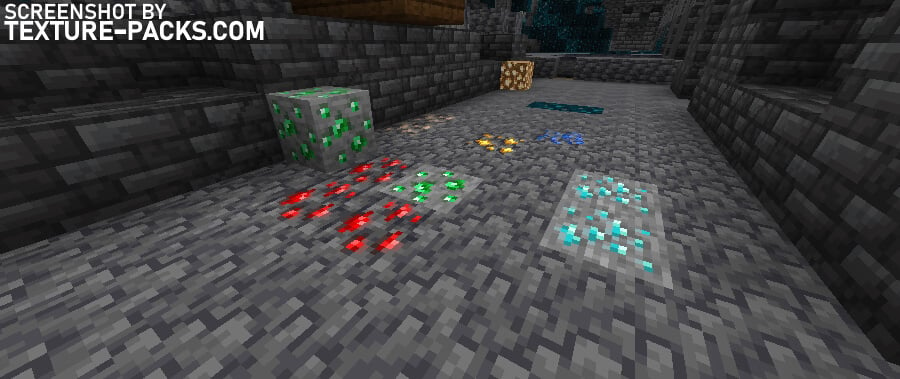 How to install the Night Vision Texture Pack
Download the Night Vision texture pack.
Go to the downloads directory on your device, because all downloaded files are listed there.
Copy the file.
Click on resource packs in the options and activate the pack by clicking on the arrow pointing to the right. This becomes visible when you hover over the pack's icon.
Close Minecraft.
Install OptiFine.
Start Minecraft and go to the quality settings in the video settings.
Enable custom colors.
After that, you can check if the Night Vision texture pack works in the single-player. In very rare cases you may still have problems. Even if you have followed all the steps and tips. There is only one solution for this. You need to reinstall Minecraft and Optifine. Also, the program Java must be up to date when you play on a computer. If you are an MCPE or Bedrock player, you do not need this program.
Night Vision Texture Pack Download
ADVERTISEMENT