Our lives are made up of many little moments that, on their own, don't stand out too much (stick with us, this is going somewhere). Some moments are worse than others, and by contrast, some are better than others. When we experience moments we like, we remember those times, and we'll go back to try and re-capture what made that moment special to us. If we do this enough times for a specific feeling, it becomes a routine, and if enough people also share your particular interest, it becomes known as a classic. A great song, drink, or movie, all these things are considered classic by the people that enjoyed them.
What are we saying with all this? Well, sometimes you just can't beat the classics. Case in point, the Minecraft shader mod we're talking about today, TME shaders (Too Much Effects) by CrankerMan, was first released in 2014. While that might sound like it's "too old" to some, in reality, the long-standing legacy of this shader pack is a good thing. TME is a fantastic shader for Minecraft. By the way, the entire pack is an edit of the Chocapic project.
A Look at TME's Impressive Features
The fact that TME has been around for a while is a great sign. People are still talking about TME even today, in a time when there are so many Minecraft shaders and mods competing for your interest. And it's not just nostalgia either, although we admit that might be part of it. TME has lots of legitimately great features that you'd be hard-pressed to find in another Minecraft shader pack. You only need to look as far as the name of the shader pack: "Too Much Effects". It's a tongue-in-cheek title that is meant to convey that there are "a lot" of effects to go over here. If you've got a new computer or a new graphics card, the TME Minecraft shader pack might be the perfect test to see what it's capable of.
First off, let's talk about the presentation. There's something about the way that this pack presents the world of Minecraft that makes it look almost vanilla in a way. Some shader packs for Minecraft have a definitive "look" to them, but that almost doesn't even appear to be the case for TME. TME's entire identity as a shader pack really hinges on the fact that the shader pack does a little of everything really well. Nice bloom effects for fire and lava? That's here. Atmospheric water that gets murkier as you look forward? That's also here. Water shimmer that looks like it was taken from a high-budget CG movie? You guessed it, that's here as well.
Going back to the name, it's actually kind of funny that it's named what it is, because some people who download this may be bracing for something "overwhelming" if that makes sense. Like bloom that's turned all the way up, or motion blur times a thousand or whatever. But really, what you'll get if you download this is a Minecraft world that looks pretty nice all the way around, in a way that feels natural and all-inclusive. The clouds are the same, as are all the rest of the textures, things are just given a nice coat of shine, if that makes any sense.
CrankerMan's TME Shaders Lighting Effects
The way lights are treated in this pack is something that we're particularly impressed with. Torches, for example, appear extremely bright when viewed up close (as they should because they're supposed to be pure fire), and this feature is something that we see weirdly absent from many of the shader packs we look at on a regular basis.
In lots of other shaders, some things will look great, then you'll look at something like a glowstone and be reminded of the fact that your pack is lacking features and that the developers may not have thought everything through. We can't claim that CrankerMan, this shader's original creator, thought of everything, but it seems like they did their best to make sure that the lights would produce nice visuals no matter what sort of taste you have in shader packs. A similar pack to this one is Sildur's shaders.
Why TME Shaders Stand the Test of Time
As far as modern-day support goes, the good news is that this shader pack is entirely compatible with recent releases and updates of Minecraft for PC. The bad news is that the shader pack hasn't been updated for some years. But honestly, sometimes things don't need to stay constantly updated to stay "good". Sometimes when a project is finished, it just makes sense to let it be and to let people enjoy it for what it is. If there are other shaders you're interested in instead that's fine, but we personally really respect what CrankerMan did here. They created something that stands the test of time, and if for nothing else but historical value, we'd strongly recommend you to check it out.
Thankfully, the shader pack itself isn't just an artifact. As we mentioned before, it works just as it should on the latest versions of Minecraft. So if anything we've said here caught your attention, or you feel like you want to experience something with a vanilla Minecraft feel without too much complication, CrankerMan's TME shaders for Minecraft may be right up your alley. Definitely give it a shot and see if you can recapture some of that old Minecraft magic.
TME is compatible with these Minecraft versions: 1.20 – 1.19.4 – 1.19.3 – 1.19.2 – 1.19.1 – 1.19 – 1.18.2 – 1.18 – 1.17.1 – 1.17 – 1.16.5 – 1.16 – 1.15.2 – 1.15 – 1.14.4 – 1.14 – 1.13.2 – 1.13 – 1.12.2 – 1.12 – 1.11.2 – 1.11 – 1.10.2 – 1.10 – 1.9.4 – 1.9 – 1.8.9 – 1.8 – 1.7.10 – 1.7 – 1.6.4 – 1.6
Video
&

Screenshots

ADVERTISEMENT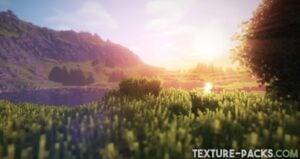 Comparison
Use our comparison tool to compare the Minecraft default pack with TME shaders.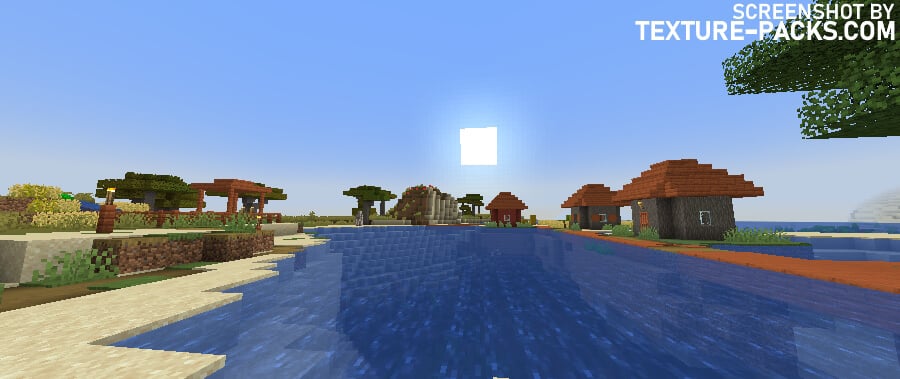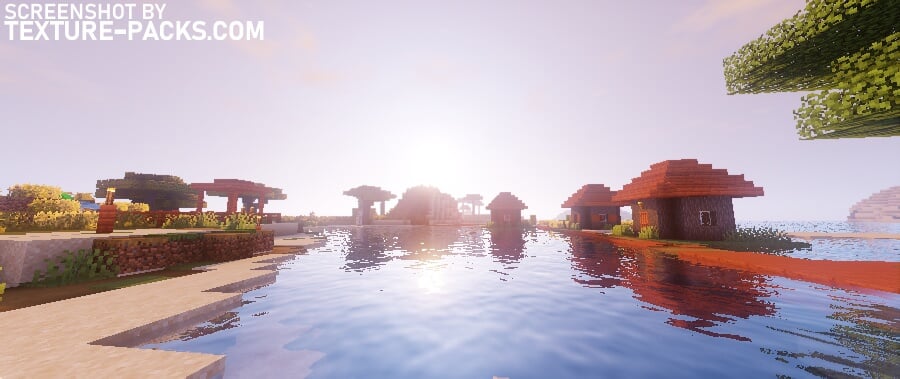 How to install the TME Shaders
Install Iris shaders mod or OptiFine mod for older versions. These mods are the successor of the GLSL shaders mod that was previously used for the installation.
Click on the TME shaders download link. Please pay attention to the notes in our download section.
Open the Minecraft Launcher and select the newly created profile.
Launch Minecraft.
Go to the video settings in the options.
Click on shaders packs and open the shader folder in the lower left corner.
Move the downloaded ZIP file into this folder (.minecraft\shaderpacks).
Return to Minecraft and select CrankerMan's TME in the shader list.
Click on done.
TME Shaders Download
ADVERTISEMENT