---
Minecraft versions: 1.19 – 1.18.2 – 1.18.1 – 1.18 – 1.17.1 – 1.17 – 1.16.5 – 1.16 – 1.15.2 – 1.15 – 1.14.4 – 1.14 – 1.13.2 – 1.13 – 1.12.2 – 1.12 – 1.11.2 – 1.11 – 1.10.2 – 1.10 – 1.9.4 – 1.9 – 1.8.9 – 1.8
Author: Chocapic13
---
Among the range of Shaders offered for Minecraft, it's hard to find the right balance between quality and resource usage. The now famous Chocapic13 Shaders are available in no less than six different versions to suit your requirements.
Like their counterparts, the Chocapic13 Shaders completely change the way light, shadows, water, sky and particles are handled. First of all, the Sun finally gets a texture worthy of the name, round as an orange and realistically coloured, just like the light it emits. The same is true for the Moon and the stars.
As long as we have our eyes on the sky, we might as well linger on the clouds, which no longer have anything cubic about them, but, on the contrary, take on complex and realistic shapes, quite similar to those of cirrus clouds or cumulonimbus clouds. The fog particles are much more faithful to reality. In the same vein, the Chocapic13's Shaders modify most of the particles.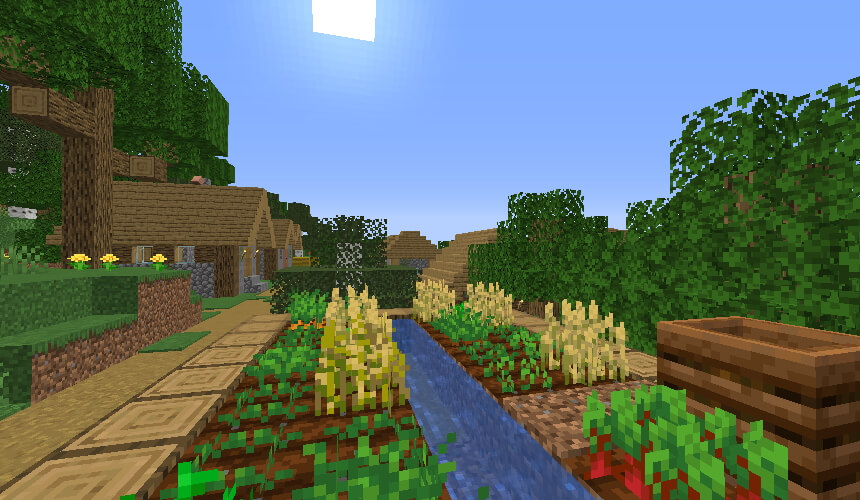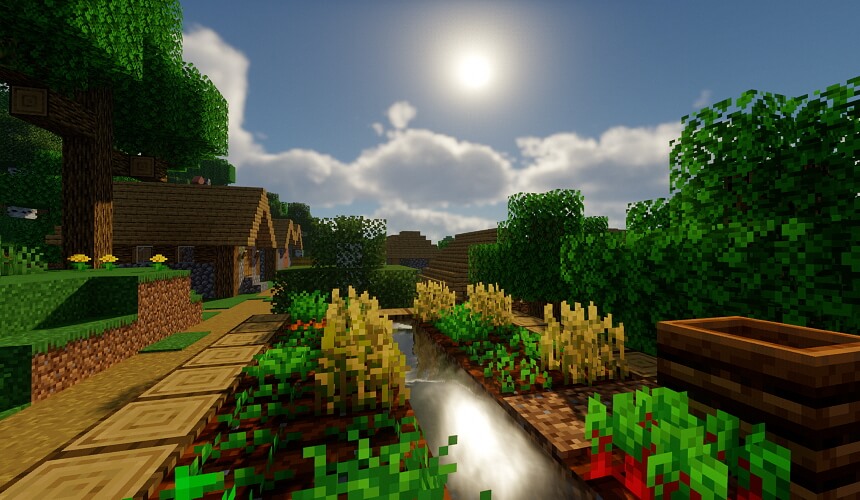 ---
To get back to light, the light is handled more flexibly than in Minecraft Vanilla: not only will it be able to dazzle you, but its hues will also vary depending on the light source. In addition, shadows are no longer handled block by block, but by the direction of the light, for a much more realistic rendering.
Finally, water naturally undergoes major changes, both in terms of animation, colour, reflection and texture.
Optifine setting recommended by the author:
Old Lighting : Choose OFF or DEFAULT
Vignette: Put Fast
Clear water: Off for Lite/Low/Medium and On for High/Ultra/Extreme versions
Smooth Lighting Level: 55-75% for the Lite/Low/Medium/High versions and 0-20% for the Ultra/Extreme versions
Clouds: Default or off
Chocapic13 – Screenshots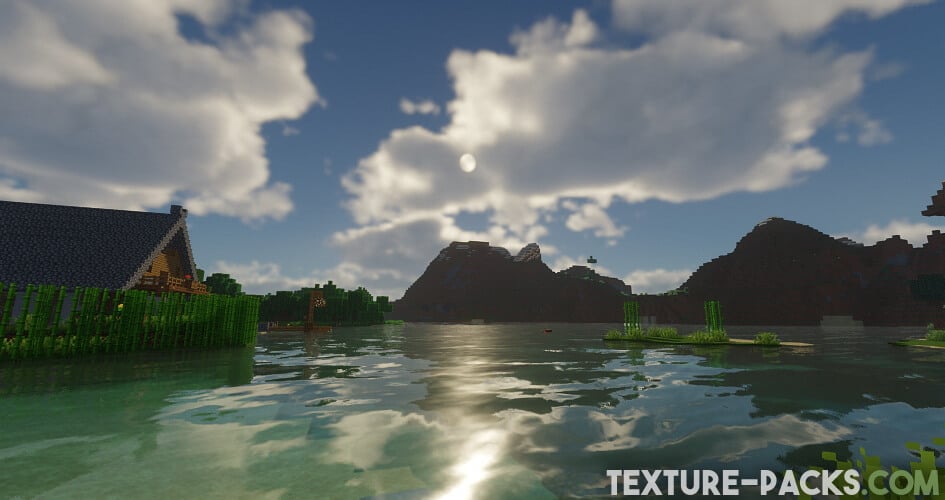 Chocapic13 Shaders Download
Install OptiFine and start Minecraft.
Start Minecraft and go to "Options" –> "Video Settings" –> "Shaders" and open the Shader folder.
Download the Chocapic13 and copy it into the Shader folder.
Make sure that "Old Lighting" is set to Default in the Shaders selection.
Activate the shader and enjoy the new look!
The installation for Minecraft Bedrock is slightly different, but still simple. The difference is that MCPE shaders are installed the same way as Texture Packs. Click here for guides for iOS, Android and Windows 10.
🔔 Please note:
None of the files are hosted on our server. All direct download links on our website are provided by the authors. The packs are free of viruses.
We appreciate it if you share this post. Also, you can support the author by checking out the
original post
.
Minecraft Java Edition Download Links:
V9.1
V9
V8
V7
Bad PC Version
---
---