Developed by CaptTatsu all the way from Indonesia, he has been working tirelessly on the BSL shaders for Minecraft since 2015 to create one of the absolute best shader packs in the Minecraft world. And guess what? It's not just for the pros, anyone, including you, can use it and be amazed! With more than ten development versions already released, each update refines the shading further.
Now, before we write about the wonders of BSL shaders, let's talk about the presets. The pack offers four pre-built profiles to choose from: low, medium, high, and ultra. With the ultra profile, we've cranked up all the astounding features, but we do have to admit, it demands a high-end graphics card to run smoothly. But don't worry! For those with lower-end hardware, the low and medium profiles still deliver fantastic graphics with high FPS, so all players can use BSL!
BSL Shaders Features
Basic features such as more realistic water are naturally included, and even the appearance of clouds can be customized. Additionally, the pack enhances water reflections, making lakes, rivers, and oceans look more realistic. These things alone are the hallmarks of an excellent Minecraft shader. Additionally, the shader incorporates an anti-aliasing effect, making the blocks look smoother. In addition, better shadow and light effects contribute to a special atmosphere, especially noticeable in sunlight or torch-lit areas.
The amalgamation of these various factors leads to so many downloading the BSL shaders. But please note while the water effects are generally well-executed, some players might notice minor imperfections in the water refraction. Particularly when viewed from underwater.
Enchanted armor also receives attention, with glowing effects. However, some players might find the enchantment glares a bit too intense, obscuring the appearance of the Minecraft armor. On top of that, the most iconic element is undoubtedly the sun. It stands out prominently and graces almost all official screenshots and videos. In fact, one could easily argue that the sun is the very trademark of BSL shaders.
Sure, you might have heard of other shaders, like SEUS PTGI, boasting about their ray-tracing technology, but guess what? This project may not have that particular feature, but we're still incredibly proud of how it impresses in our tests! The lack of high-end realism doesn't mean a thing, especially if you're playing Minecraft on an older laptop or a Mac. The developer made sure that his project can bring cool features to every setup!
A World of Edits and Translations
The world of the BSL shader pack doesn't stop at its original form. We've seen some incredible edits like AstraLex and Complementary that put unique spins on the already amazing pack.
But there's more! Some community members also thoughtfully translated the shader options into multiple languages, including European Spanish, French, Italian, Japanese, Brazilian Portuguese, Russian, and Simplified and Traditional Chinese. If your language isn't on the list, you can reach out to CaptTatsu and help to bring the pack to your language too. By the way, the real name of the developer is Garrison Cahyadi.
BSL Shaders Requirements
To fully enjoy the wonders of BSL shaders, make sure you're playing on a Minecraft version released after 2014. Also, ensure you have either OptiFine or Iris installed if you play on a PC. As for your graphics card, an NVIDIA GeForce GTX 750 or anything comparable will do the trick, but this is merely a guideline. For instance, even most Mac devices equipped with Intel Graphics work flawlessly with the shader.
In contrast to other resource-intensive packs, the BSL shader is relatively straightforward and consumes fewer resources. While it might not provide an FPS boost, it ensures no significant performance drops, making it worth trying out for yourself. For the smoothest experience, we recommend setting your video settings like this:
Graphics: Fancy
Render Distance: 8 or above
Smooth Lighting: Maximum
Smooth Lighting Level: 100%
Dynamic Lights: Fast/Fancy (your choice)
Troubleshooting
We know how frustrating it can be when something doesn't quite work as expected in Minecraft. We're here to help with some simple solutions. If the sky with BSL shaders turns out to be white, head over to your video settings under details and activate the Minecraft sky option. Also, ensure your graphics are set to fancy, and your trees are set to default or fancy. And hey, remember, stay away from the fast leaves option, as it can lead to some annoying glitches.
One area that could use some improvement is the End dimension. Players may encounter issues with lighting and broken visual effects in this space-like dimension, making it less enjoyable. These problems may be related to specific settings or compatibility issues and warrant further investigation by the developer.
In summary, by downloading and installing BSL shaders, you'll feel much more comfortable in Minecraft. It can be likened to an Instagram filter that transforms your selfie. The built-in color options provide unique customization possibilities, allowing you to tailor the shader to your liking. The best part is that the latest version comes with curved reflections, giving your world a cursed look. Considering its excellent performance, the pack receives a well-deserved rating of 9 out of 10.
CaptTatsu's BSL is compatible with these Minecraft versions: 1.21 – 1.20.3 – 1.20.2 – 1.20.1 – 1.20 – 1.19.4 – 1.19.3 – 1.19.2 – 1.19.1 – 1.19 – 1.18.2 – 1.18 – 1.17.1 – 1.17 – 1.16.5 – 1.16 – 1.15.2 – 1.15 – 1.14.4 – 1.14 – 1.13.2 – 1.13 – 1.12.2 – 1.12 – 1.11.2 – 1.11 – 1.10.2 – 1.10 – 1.9.4 – 1.9 – 1.8.9 – 1.8
Video
&

Screenshots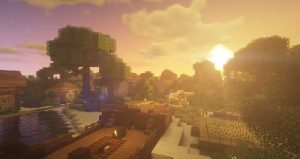 Comparison
Use our comparison tool to compare the Minecraft default pack with BSL shaders.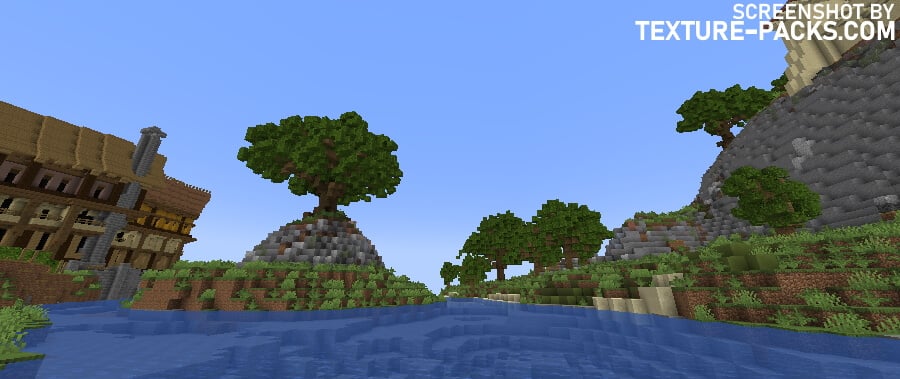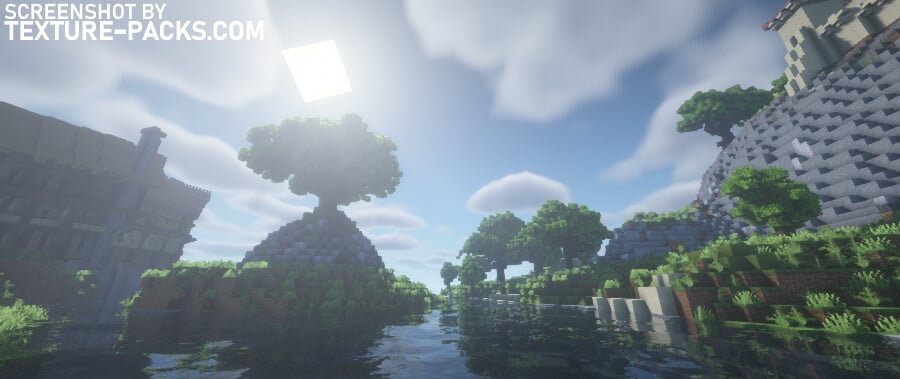 How to install the BSL Shaders
Install Iris shaders mod or OptiFine. These mods are the successor of the GLSL shaders mod that was previously used for the installation.
Click on the shader download link. Please pay attention to the notes in our download section.
Open the Minecraft Launcher and select the newly created Iris profile.
Launch Minecraft.
Go to the video settings in the options.
Click on shaders and open the shader folder in the lower left corner.
Move the downloaded ZIP file into this folder (.minecraft\shaderpacks). The filename is "BSL_v8.1.03.zip".
Return to Minecraft and select the pack in the shader list.
Click on done.
BSL Shaders Download