ADVERTISEMENT
SEUS PTGI presents a free experimental edition of SEUS that adds ray tracing to Minecraft without the need for an RTX graphics card. Unlike traditional methods, this version incorporates a completely custom software implementation of ray tracing. The acronym "PTGI" stands for "Path Traced Global Illumination", highlighting the primary focus of this project.
One look at the mesmerizing gameplay, and you'll understand why it's worth experiencing. SEUS PTGI shaders utilize cutting-edge technologies like ray tracing and path tracing for global illumination. This means that the lighting in the game is remarkably realistic, with natural shadows and beautiful ambient effects. With path tracing, rays are traced through the scene, bouncing off surfaces and generating lifelike lighting. The result is a breathtaking Minecraft world filled with immersive indirect shadows and atmospheric lighting. Whether it's sunrise or casting warm rays of light through windows, SEUS PTGI makes Minecraft realistic in a way you've never seen before. By the way, the Patrix texture pack works best with this shader.
The Sonic Ether's Unbelievable Shaders PTGI pack incorporates world space data visualization, which enhances the overall lighting effects. By using the shadow pass, SEUS PTGI stores information about blocks in the scene, even if they are not currently in view. This data includes texture color and occupancy, allowing for accurate light bouncing and global illumination. It's really a remarkable feature.
SEUS PTGI's Progress and Potential
While the PTGI version of SEUS is a work in progress, the current release already showcases the immense potential of the project. If you are interested, we demonstrate the different stages of rendering in a YouTube video review further below. The video shows the initial raw path trace result, which appears noisy and unusable at first glance. However, through a series of filters and anti-aliasing techniques, the noise is gradually reduced. This resulted in a clean and stunning final output.
There are still some minor issues to be addressed, such as camera position latency and rendering traditional sunlight shadows. Also, texture packs with custom block models will cause lighting glitches. However, these obstacles do not overshadow the incredible quality of the SEUS PTGI shaders. Sonic Ether's dedication to improving and expanding the pack is evident. He plans to release more experimental builds on his Patreon page to gather feedback and continue refining the pack. The ultimate goal is to make a full version of SEUS PTGI available for free download to the public. While specific timelines are not provided, rest assured that the developer is working diligently toward completion. Furthermore, some texture packs have add-ons for the SEUS PTGI shader pack, such as Unity.
SEUS PTGI is compatible with these Minecraft versions: 1.21 – 1.20.3 – 1.20.2 – 1.20.1 – 1.20 – 1.19.4 – 1.19.3 – 1.19.2 – 1.19.1 – 1.19 – 1.18.2 – 1.18 – 1.17.1 – 1.17 – 1.16.5 – 1.16 – 1.15.2 – 1.15 – 1.14.4 – 1.14 – 1.13.2 – 1.13 – 1.12.2 – 1.12 – 1.11.2 – 1.11 – 1.10.2 – 1.10 – 1.9.4 – 1.9 – 1.8.9 – 1.8
Video
&

Screenshots

ADVERTISEMENT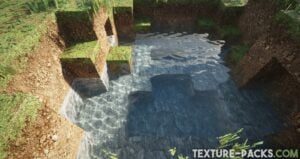 Comparison
Use our comparison tool to compare the Minecraft default pack with SEUS PTGI.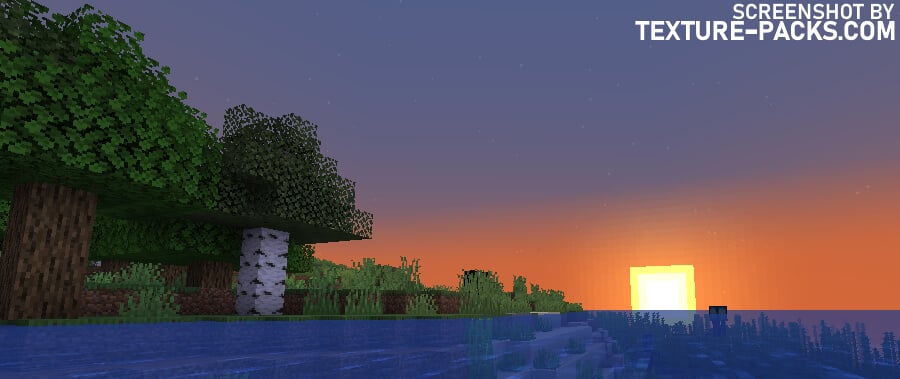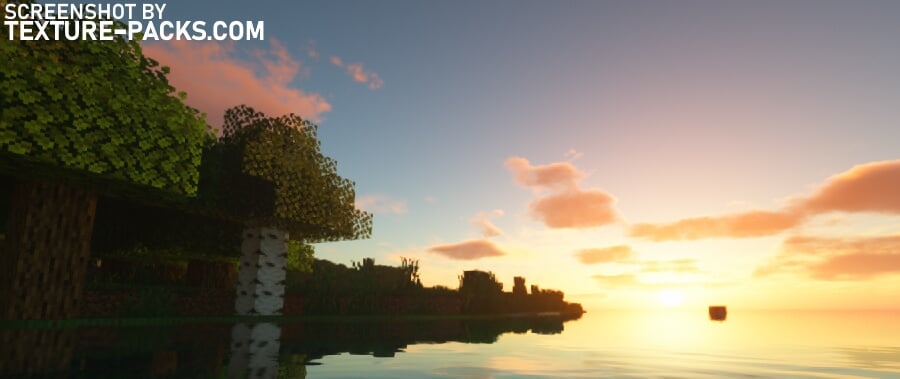 How to install the SEUS PTGI Shaders
Install Iris shaders mod (works, but has problems with motion blur enabled) or OptiFine mod for older versions. These mods are the successor of the GLSL shaders mod that was previously used for the installation.
Click on the SEUS PTGI shaders download link. Please pay attention to the notes in our download section.
Open the Minecraft Launcher and select the newly created profile.
Launch Minecraft.
Go to the video settings in the options.
Click on shaders packs and open the shader folder in the lower left corner.
Move the downloaded ZIP file into this folder (.minecraft\shaderpacks).
Return to Minecraft and select SEUS PTGI in the shader list.
Click on done.
SEUS PTGI Requirements and Settings
SEUS PTGI breaks barriers by not requiring an RTX graphics card. It functions seamlessly on any NVIDIA graphics card, although certain compatibility issues may arise due to the experimental nature of the project. Please note that SEUS PTGI does not utilize hardware acceleration on RTX cards at this time.
As of now, the old versions of the pack do not run on AMD graphics cards. However, the developer is actively researching ways to enable compatibility with AMD cards for all PTGI versions. Also, compatibility with Intel GPUs is not guaranteed.
Recommended settings:
Options > Video Settings > Details > Trees: Fancy or Fast (Smart may break lighting)
Options > Video Settings > Quality > Natural Textures: OFF
Options > Video Settings > Shaders > Shadow Quality: 1x
Options > Video Settings > Shaders > Old Lighting : DEFAULT
SEUS PTGI Shaders Download
ADVERTISEMENT
Feedback
Users have provided overwhelmingly positive feedback for the SEUS PTGI shaders, expressing their astonishment and admiration for the pack. Many users who aren't typically interested in shaders have praised it for its visuals, even considering it superior to the official raytracing feature.
In addition, the unique shimmering effect has caught their attention, with some users hoping it will be retained in the final release of the full version. They believe it enhances the overall experience, giving the impression that it should have been the standard lighting in the game from the beginning. Some users have noted that distant light sources may not be fully compatible with the Sonic Ether shader pack, but they trust that the traditional Minecraft lighting system or other solutions will address this limitation.
Overall, users are amazed by the incredible visuals SEUS PTGI brings to Minecraft, even with the default textures. They appreciate the hard work and contributions of the developer and eagerly anticipate bug fixes and improvements.