ADVERTISEMENT
If you're searching for one of the most successful and oldest Minecraft resource packs, read this article. Misa's Realistic texture pack has a long development history. Originally, the designer did not want to publish her work in 2009. However, at some point, she was no longer in a creative flow. Therefore, she decided to share her pack with the Minecraft community many years ago to receive feedback and suggestions for improvement. That was the right decision from today's perspective.
It's almost unbelievable, but the texture pack by Misa was the very first 64×64 pack. It was a real sensation, and you even had to install an additional program called MCPatcher. There was no other way to install a realistic texture pack at that time. Today, Minecraft even supports 2048x packs.
Instead, the developer recommends installing OptiFine with a shader. This mod adds glossy blocks that look realistic. The shader maps are available for the surfaces of grass, TNT, and anvils, for example. There are also many 3D blocks. More such features are to be added to Misa's Realistic texture pack in the future. By the way, exactly such features are characteristic of a good resource pack.
Another good feature is the connected textures (CTM) that connect blocks together. In addition, mobs are randomized. For example, in a Minecraft cow pasture, you'll see many cows that all have different appearances. This brings a lot of variety and animation to the game. However, you need the OptiFine HD mod for these features as well.
Generally, the project focus is clearly on creativity. You can also memorize that the Misa resource pack stands for variety. Also, all colors are darker to allow for longer play times without being too harsh on the eyes. All textures are realistic, but not photorealistic. If you're looking for this style, you should read our articles about ModernArch and Patrix.
Misa's pack is so popular that many want to use it in other video games. There are requests that the textures should also be available for Geometry Dash and Garry's Mod (GMod). This is very unlikely to happen.
Development history
In the beginning, the creator regularly worked for years long on new textures so that the project would always be fully complete. That's a long time because it was just a hobby and there were nowhere near as many gamers as there are today.
I'm sure you know it yourself, that at some point you lose the fun of things you liked. That's how it was with Misa. According to her own statement, there were also serious problems in her private life. Finally, she stopped the development and disappeared from the Minecraft community in 2015. She left behind many followers who were eagerly waiting for a new update.
Some time passed until three fans decided to take over the development. They regularly posted their own fan patches between the 1.9 and 1.15 versions and made sure that the pack was always up-to-date. As a result, you can download Misa's Realistic resource pack for all Minecraft versions.
During the corona pandemic, Misa came back and started working on new textures again. She was unemployed in 2020 and the pack was her hope for a steady income. Her plan worked and she spent 40 hours a week working on the texture pack.
Everything is free and this is only possible due to the Patreon and PayPal supporters. Many players like the pack so much that they are willing to pay money. This is a great thing. Otherwise, updates wouldn't be released so regularly.
By the way, all textures have been removed from the fan patches. The actual creator never included the fan textures in one of her own releases. That's why some pack versions are different. We also recommend downloading the John Smith Legacy texture pack. It has many similarities and offers support for mods, such as VoxelMap.
Misa's Realistic is compatible with these Minecraft versions: 1.20.2 – 1.20.1 – 1.20 – 1.19.4 – 1.19.3 – 1.19.2 – 1.19.1 – 1.19 – 1.18.2 – 1.18 – 1.17.1 – 1.17 – 1.16.5 – 1.16 – 1.15.2 – 1.15 – 1.14.4 – 1.14 – 1.13.2 – 1.13 – 1.12.2 – 1.12 – 1.11.2 – 1.11 – 1.10.2 – 1.10 – 1.9.4 – 1.9 – 1.8.9 – 1.8 – 1.7.10 – 1.6.4
---
Art
GUI
Particles
Mobs
Font
Models
Video
&

Screenshots

ADVERTISEMENT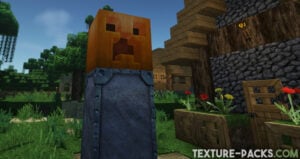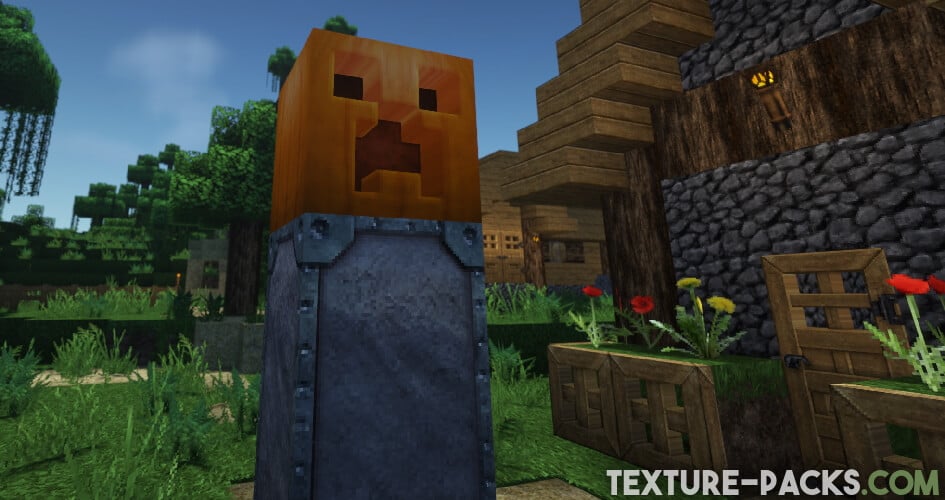 The screenshots are a collection of highlights. We have intentionally not included a single Easter Egg in our gallery, so you can discover them yourself. There are a few special features in the Misa texture pack that will surprise you.
Comparison
Use our comparison tool to compare the Minecraft default pack with Misa's Realistic pack.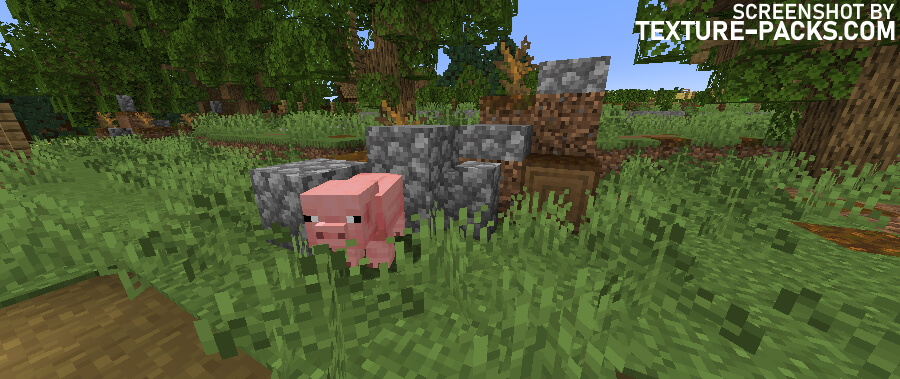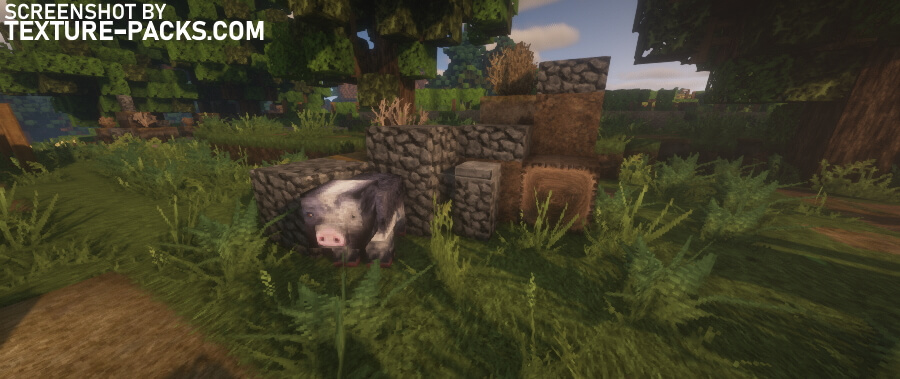 How to install Misa's Realistic Texture Pack
Install OptiFine if you want to use the pack with all features. This includes, for example, the custom sky.
Install BSL shaders.
Click on the texture pack download link that is compatible with your game version and Minecraft edition.
Launch Minecraft.
Click on "Options" in the main menu.
In the options menu, go to the submenu "Resource Packs".
Click on "Open Pack Folder" at the bottom left.
Move the downloaded ZIP file into your resourcepacks folder.
You will see the pack on the left half of the resource pack screen. If it is not displayed in Minecraft, you need to unzip the file.
Move the cursor to the pack logo and click the arrow pointing to the right.
Click on "Done".
The game may tell you during the installation that the pack was made for a newer or older Minecraft version. This is an error and you can still activate the pack.
Misa's Realistic Texture Pack Download
ADVERTISEMENT