ADVERTISEMENT
When you hear the name Bare Bones Texture Pack you're probably wondering what it's all about. RobotPantaloons, the creator of the pack, chose this title because he wants this pack to make Minecraft look as simple as possible and not add any fancy stuff. A small spoiler right at the beginning: This plan is really well done. You can download Bare Bones in a 16x resolution. Therefore all blocks and items on every side are 16×16 and have a rather low pixel resolution. Above all, it's easy on your eyes, because Minecraft looks much simpler. Nevertheless, you will find especially animated blocks and items that make your game world look even more beautiful.
The Bare Bones Texture Pack is not intended for player vs. player combat, but there is an extra PvP addon which is an extension to the normal pack. And with this expansion, you will definitely get even better, because you will surely notice an extreme FPS boost. As a result, you can use this Minecraft Texture Pack without any problems, and it really doesn't matter if you have a powerful computer or a bad PC. In our tests, all textures were 100% complete and bug-free.
Over time, our popular game has been released on more and more platforms and therefore the demand for Bedrock Texture Packs has increased. As a result, there is now an MCPE Bare Bones Bedrock Edition download link that lets you download an .mcpack file.
All in all, you can play the Bare Bones Texture Pack anytime and anywhere because as mentioned before the pack is available for Java and Bedrock and is completely free. In any case, we recommend using it, because there really is a long list of benefits that you have hopefully already noticed or will notice. Look forward to simple, yet vibrant textures that will give you a whole new experience with the Nether Update.
Bare Bones is compatible with these Minecraft versions: 1.19.3 – 1.19.2 – 1.19.1 – 1.19 – 1.18.2 – 1.18.1 – 1.18 – 1.17.1 – 1.17 – 1.16.5 – 1.16 – 1.15.2 – 1.15 – 1.14.4 – 1.14 – 1.13.2 – 1.13 – 1.12.2 – 1.12 – 1.11.2 – 1.11 – 1.10.2 – 1.10 – 1.9.4 – 1.9 – 1.8.9 – 1.8
Screenshots & Video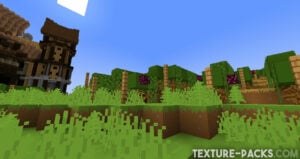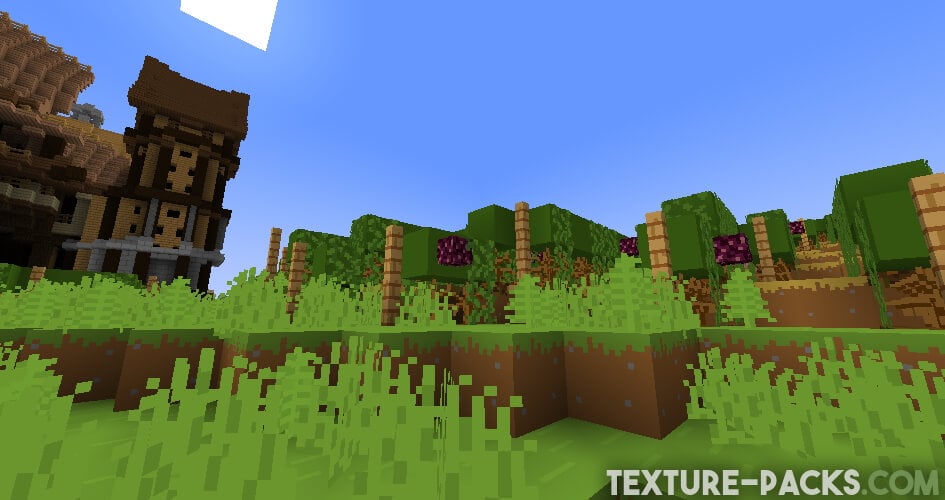 Comparison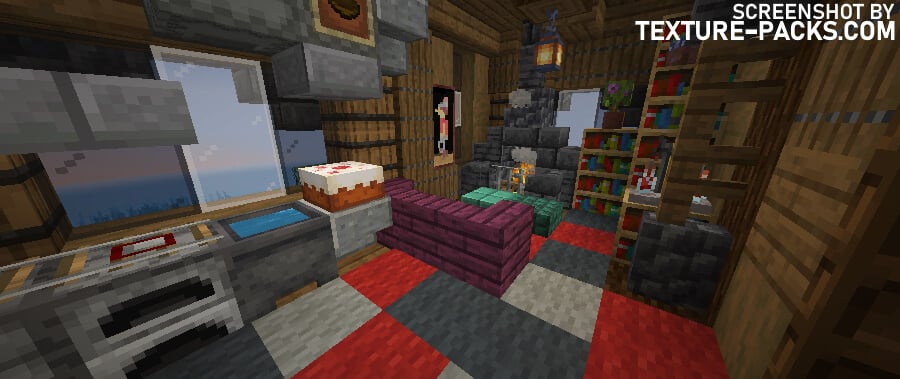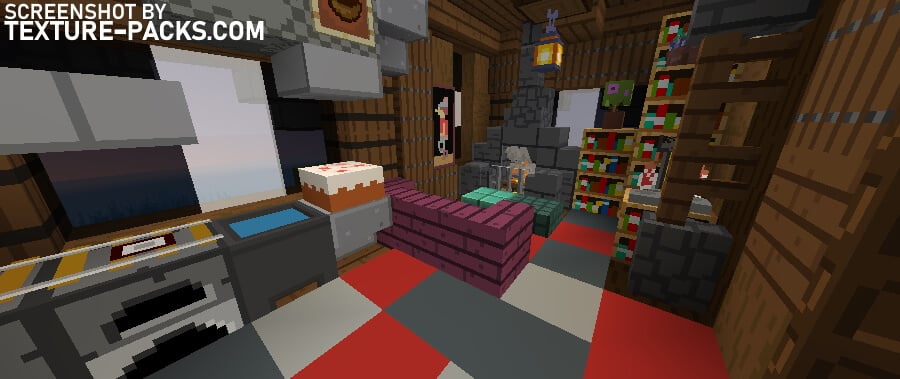 Bare Bones Texture Pack Download
The Bare Bones installation for Minecraft is very simple and you will definitely understand it. First click on the Bare Bones download link and then keep in mind where you saved the file. We recommend that you move the pack to your desktop, where you will find it no matter what happens.
Now go to %appdata% and move the .zip file to the following path "/roaming/.minecraft/resourcepacks". Maybe you already have an older version installed. You can uninstall or delete it because you don't need it anymore. In the last step, you only have to start Minecraft and select the Bare Bones Texture Pack.
| | | | |
| --- | --- | --- | --- |
| Progress: | Resolution: | Operating systems: | File size: |
| 100% complete | 16x | Windows, Android, iOS, macOS, Linux | 5.56 MB |
Is the Bare Bones texture pack used in the Minecraft trailers?
No, but this texture pack is based on those trailers.
I'm using the Bare Bones PBR addon pack, but I don't see any changes, how do I make the maps show up?
Go to Options > Video Settings > Shaders > Shaders Options > Lighting > and toggle labPBR Support, Normalmap Support on. This path is specifically for the shader Simplicissimus, for other shaders the last part of the path can be different. Just find the labPBR and Normalmap buttons.
What mods are supported with Bare Bones addons?
Botania, Storage, Drawers, Biomes O' Plenty, Terrestria, Traverse, and Pixelmon.
Blocks

Items

Shader compatibility