ADVERTISEMENT
Among the many talented creators in the Minecraft community, one name stands out: RobotPants, whose real name is Wytze Flietstra, has created the beloved Bare Bones texture pack. The man from the Netherlands is a key artist specializing in 3D design, and his passion for Minecraft led him to create his own wallpapers and textures. By the way, this project is inspired by the official Minecraft trailers.
The journey of the Bare Bones texture pack began under a different name: MCMojang. However, the name was changed because it was not very unique. RobotPants chose the new title because he wants to make Minecraft look as simple as possible and not add any fancy stuff. And, spoiler alert, he has achieved this goal brilliantly. Despite its simplicity, the pack still includes animated blocks and items. In our in-game tests, we found out that all textures were 100% complete and free of bugs. It's also important to note that the base version of Bare Bones is not intended for PvP modes like BedWars or SkyWars, but you can download an extra PvP add-on. This is just one of the many add-ons and mod patches you can get in our download section.
Released in May 2017, the first version for Java quickly gained popularity due to its resemblance to official Minecraft advertisements. In August 2019, RobotPants released the first version of the Bare Bones resource pack for Bedrock, bringing its unique artistic style to players on other platforms. However, RobotPants faced a hurdle when he tried to publish the pack on the Minecraft Marketplace. The Microsoft team expressed concerns that the textures could be mistaken for official game content, and as a result, RobotPants decided to release the pack for free on all platforms, including Java, Bedrock, and MCPE. So you can play it anytime and anywhere, and we highly recommend giving it a try.
By the way, the author RobotPants follows also other guys from the community on social media, such as Ewan Howell, who published the popular F8thful and Black & White packs. Both developers regularly release new updates, so we recommend downloading all projects that come from them.
FAQ
Is the Bare Bones texture pack used in the Minecraft trailers?
No, but this texture pack is based on those trailers.
I'm using the Bare Bones PBR addon pack, but I don't see any changes, how do I make the maps show up?
Go to Options > Video Settings > Shaders > Shaders Options > Lighting > and toggle labPBR Support, Normalmap Support on. This path is specifically for the shader Simplicissimus, for other shaders the last part of the path can be different. Just find the labPBR and Normalmap buttons.
What mods are supported with Bare Bones add-ons?
Botania, Storage, Drawers, Biomes O' Plenty, Terrestria, Traverse, and Pixelmon.
Bare Bones is compatible with these Minecraft versions: 1.20.2 – 1.20.1 – 1.20 – 1.19.4 – 1.19.3 – 1.19.2 – 1.19.1 – 1.19 – 1.18.2 – 1.18 – 1.17.1 – 1.17 – 1.16.5 – 1.16 – 1.15.2 – 1.15 – 1.14.4 – 1.14 – 1.13.2 – 1.13 – 1.12.2 – 1.12 – 1.11.2 – 1.11 – 1.10.2 – 1.10 – 1.9.4 – 1.9 – 1.8.9 – 1.8
---
Armor
GUI
Mobs
Environment
Font
Blocks
Mod Support
Video
&

Screenshots

ADVERTISEMENT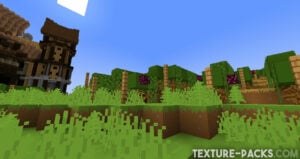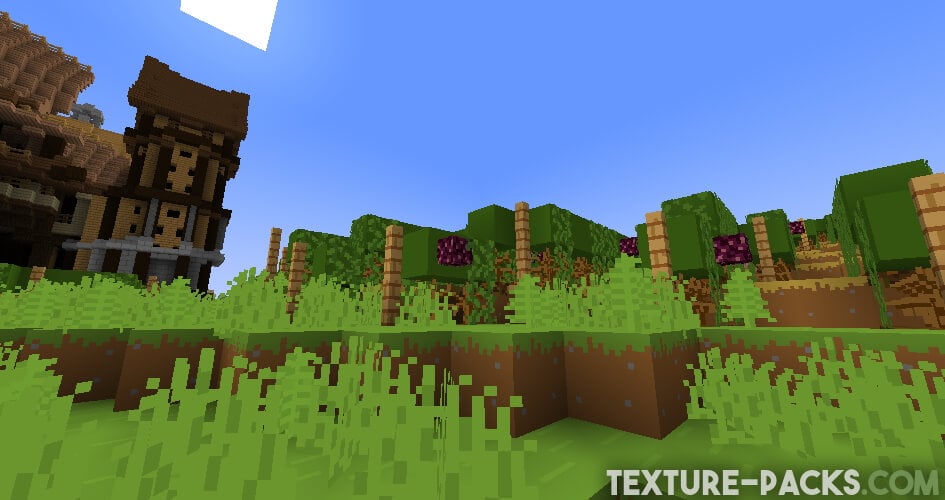 Comparison
Use our comparison tool to compare the Minecraft default pack with Bare Bones.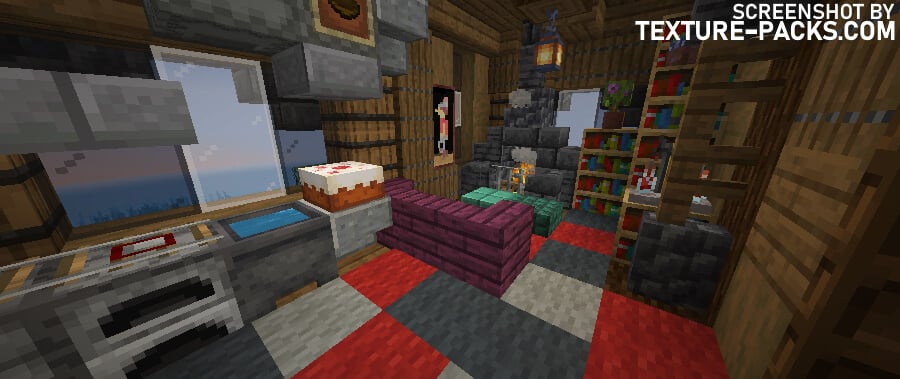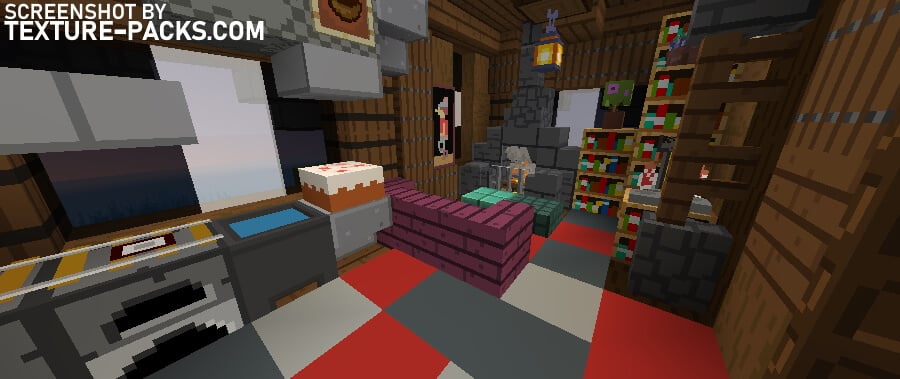 How to install the Bare Bones Texture Pack
Download and install OptiFine.
Click on the Bare Bones texture pack download link that is compatible with your game version and Minecraft edition.
Launch Minecraft.
Click on "Options" in the main menu.
In the options menu, go to the submenu "Resource Packs".
Click on "Open Pack Folder" at the bottom left.
Move the downloaded ZIP file into your resourcepacks folder.
You will see the pack on the left half of the resource pack screen. If it is not displayed in Minecraft, you need to unzip the file.
Move the cursor to the pack logo and click the arrow pointing to the right.
Click on "Done".
The game may tell you during the installation that the pack was made for a newer or older Minecraft version. This is an error and you can still activate the pack.
Bare Bones Texture Pack Download
ADVERTISEMENT
Blocks

Items

Shader compatibility