ADVERTISEMENT
You probably won't be surprised when we tell you that Minecraft is essentially quite quadratic. Just one glimpse of gameplay is enough to understand this. You've surely heard a friend mention that the graphics appear rather dull. However, this is not a negative characteristic, as it forms the foundation of the sandbox video game and contributes significantly to its charm. In this article, we show you the Quadral texture pack, which is a true feast for the eyes. Its beautifully crafted pixel art was created by the talented developer Ignaf (Aaron Willumat). This pack offers a bright, crisp design with vibrant colors that will give you a whole new perspective on Minecraft.
Texture Improvements Galore
Prepare to be amazed as you explore stunning environments and witness the small details of every block and item. Quadral doesn't stop at just aesthetics – it also includes numerous texture improvements. From blocks to items, everything has been meticulously redesigned to provide a more visually pleasing world. Get ready to rediscover the joy of building and exploring with these upgraded assets.
In addition, the Quadral texture pack takes utility blocks to a whole new level. With this pack, furnaces, enchanting tables, fletching tables, and other essential blocks look better than ever. Prepare to be impressed by Ignaf's Quadral.
In general, the project places emphasis on squares. Squares can be found on ores, logs, planks, and even flowers. They vary in size, with some larger and some smaller. Despite the dominance of this symbol, you won't perceive your environment as looking poor. Regarding the color palette used, there are some interesting aspects as well. Light colors have been predominantly employed for all blocks and items, giving the otherwise very square textures a slightly softer appearance.
First Place in a Contest
Please note that Quadral's excellence is no accident. In fact, it was originally created for a texture pack contest in 2014 and achieved first place! The contest was hosted by none other than the creator of the popular Dandelion pack. This win serves as a testament to the exceptional quality and creativity of this pack. For the contest, participants were tasked with creating a simplistic pack for the most recent major update at the time, version 1.8. These simple creations are typically characterized by the absence of intricate shading or elaborate filters. At least, that was the organizers' explanation. As mentioned previously, the Quadral texture pack successfully mastered these challenges. For those seeking high-definition resolutions, a recommended option is to download rotrBLOCKS.
Whether you're a survival mode enthusiast, a creative builder, or an adventurer on multiplayer servers and realms, Quadral has got you covered. Modern houses and RPG-style buildings look fantastic because all assets of the pack are designed to enhance any mode, allowing you to appreciate its vibrant and energetic blocks regardless of your playstyle.
Furthermore, if you're a fan of the Biomes O' Plenty mod, you're in for a treat. Quadral offers an additional add-on specifically tailored for this popular mod, bringing new 16x textures to the mod's unique biomes. Dive into a world of unparalleled beauty as you explore the Biomes O' Plenty landscapes with the Quadral resource pack.
Quadral is compatible with these Minecraft versions: 1.20.1 – 1.20 – 1.19.4 – 1.19.3 – 1.19.2 – 1.19.1 – 1.19 – 1.18.2 – 1.18 – 1.17.1 – 1.17 – 1.16.5 – 1.16 – 1.15.2 – 1.15 – 1.14.4 – 1.14 – 1.13.2 – 1.13 – 1.12.2 – 1.12 – 1.11.2 – 1.11 – 1.10.2 – 1.10 – 1.9.4 – 1.9 – 1.8.9 – 1.8
---
Armor
Art
Mobs
Particles
Font
Mod Support
Video
&

Screenshots

ADVERTISEMENT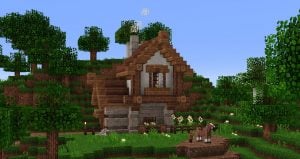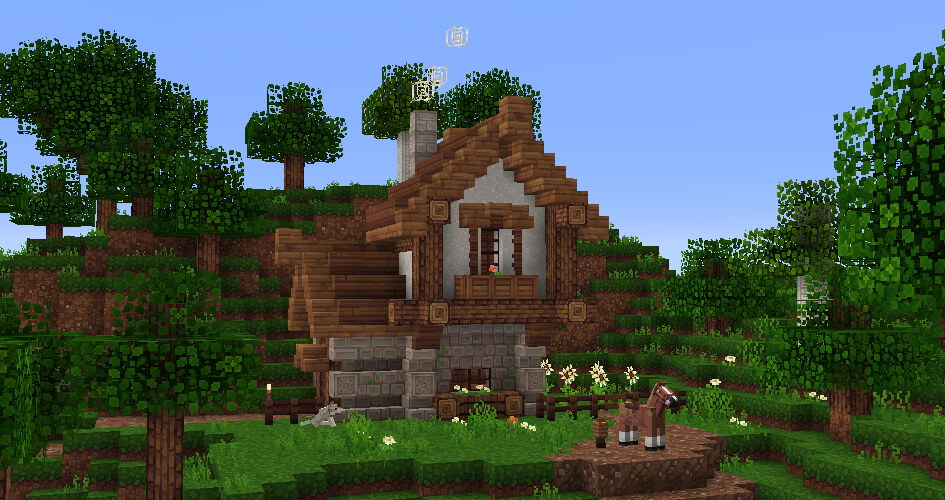 The screenshots display various biomes, blocks, and items. Upon observation, you will notice that the textures are simplistic, and the use of shaders is not necessarily required to enhance the visual appeal.
Comparison
Use our comparison tool to compare the Minecraft default pack with Quadral.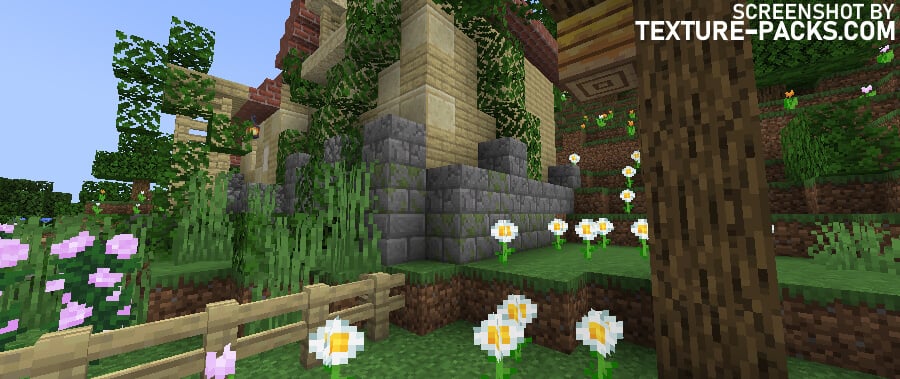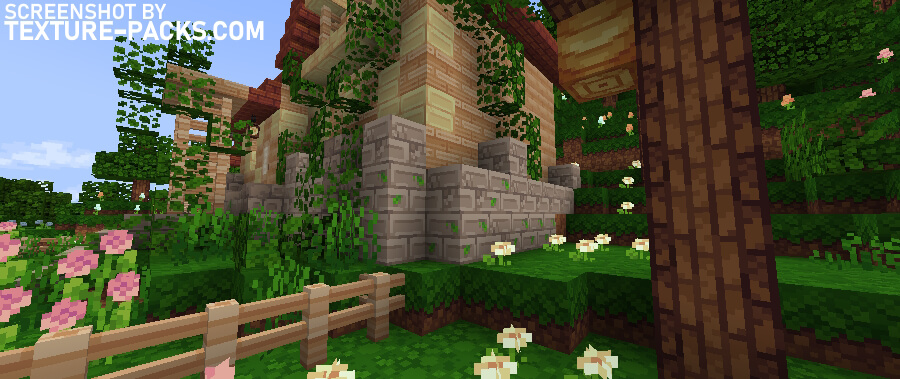 How to install the Quadral Texture Pack
Syclone Studios has published the pack in collaboration with Ignaf on the official Marketplace, making it accessible for all players to download Quadral. It's worth noting that they have also released other packs such as Chroma Hills, Mythic, and Lithos. In summary, if you own the Bedrock Edition, all you need to do is open the Marketplace. On the other hand, if you play the Java Edition, below is a tutorial on how to install it on Windows, Linux, and Mac.
Download and install OptiFine.
Click on the Quadral texture pack download link that is compatible with your game version and Minecraft edition.
Launch Minecraft.
Click on "Options" in the main menu.
In the options menu, go to the submenu "Resource Packs".
Click on "Open Pack Folder" at the bottom left.
Move the downloaded ZIP file into your resourcepacks folder.
You will see the pack on the left half of the resource pack screen. If it is not displayed in Minecraft, you need to unzip the file.
Move the cursor to the pack logo and click the arrow pointing to the right.
Click on "Done".
The game may tell you during the installation that the pack was made for a newer or older Minecraft version. This is an error and you can still activate the pack.
Quadral Texture Pack Download
ADVERTISEMENT
Blocks

Items

Details

Shader compatibility