---
Minecraft versions: 1.18.2 – 1.18.1 – 1.18 – 1.17.1 – 1.17 – 1.16.5 – 1.16 – 1.15.2 – 1.15 – 1.14.4 – 1.14 – 1.13.2 – 1.13 – 1.12.2 – 1.12 – 1.11.2 – 1.11 – 1.10.2 – 1.10 – 1.9.4 – 1.9 – 1.8.9 – 1.8
Resolution: 16×16
Author: Ignafson
---
You probably won't be surprised if I tell you that Minecraft is basically pretty quadratic. You only have to see a gameplay once and you know it. You've surely heard a friend say that the graphics look totally boring. However, this is not a negative characteristic, because this is the basis of the sandbox video game and it is a big part of its charm. For those who still want great HD resolutions, you should download NAPP for example. In contrast to this, today we will focus on Ignaf's Quadral Texture Pack, which further enhances the very angular textures.
The creator Ignaf had originally released the pack for the Simplepack Showdown 2 and deservedly won first place. By the way, one of the organizers named Steelfeathers is the creator of Dandelion, which is also available for Java and Bedrock. For the contest, participants were asked to create a simplistic texture pack for the then latest major update 1.8. Basically, such simple creations are characterized by the fact that no detailed shading or elaborate filters are used. At least this was the explanation of the organizers. And as already mentioned above, the Quadral Texture Pack mastered these challenges perfectly.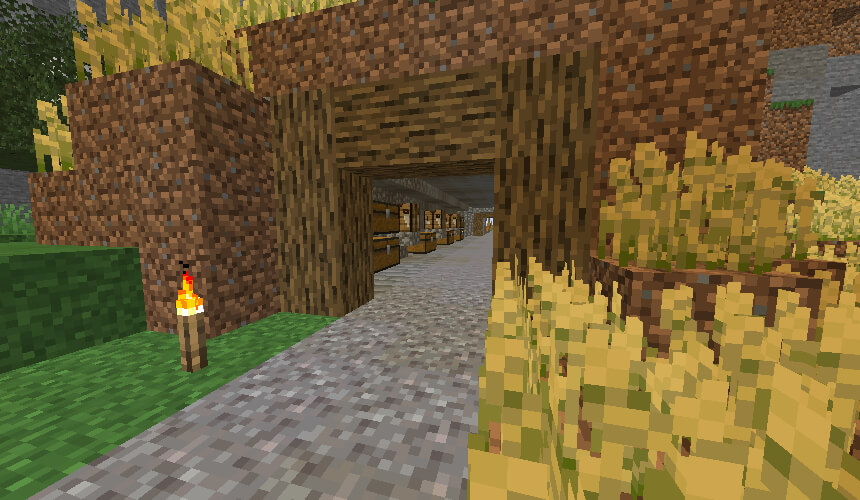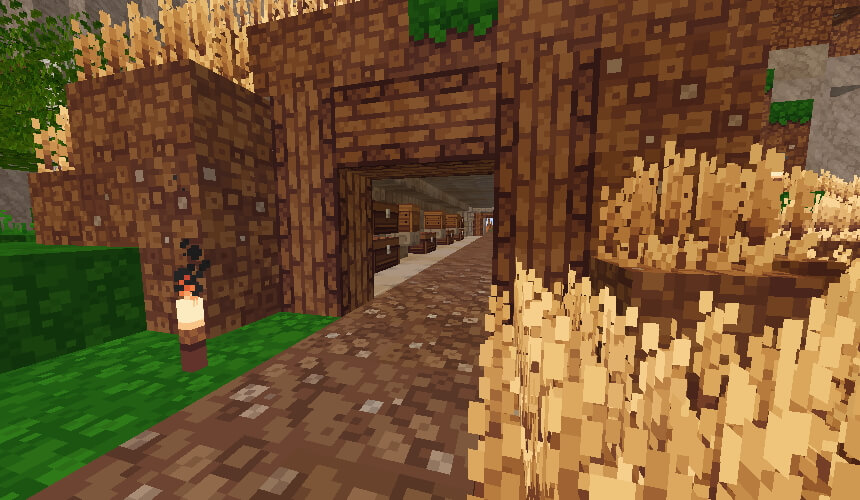 ---
In general, it can be said that in Ignaf's Quadral, the square is the focus. On ores, tree logs, planks and even on flowers you can find squares. Some of them are larger and some are smaller. Although it is the dominant symbol, you will not feel that your environment looks bad. With regard to the used color palette you can also find something interesting. For all blocks and items mainly light colors have been used, which make the otherwise very square textures a bit softer.
An additional advantage is the fact that the Quadral Texture Pack always fits perfectly into your game world. So it doesn't matter if you prefer the survival mode or the creative mode, because the pack is perfectly suited for every possible mode. Modern houses as well as RPG-style buildings look fantastic and after downloading your landscape will look better than before.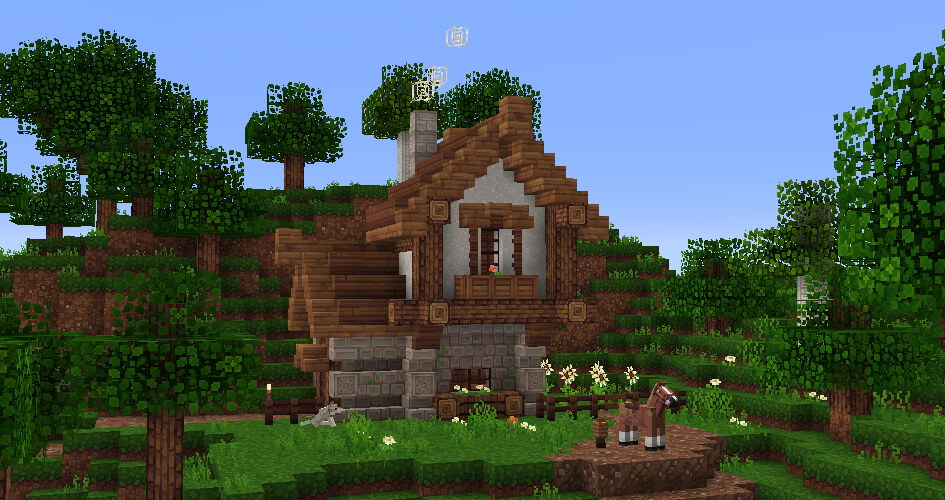 ---
The screenshots show some of biomes, blocks and items. When you look at them you will notice that the textures are simple and you don't necessarily need a shader to make your game world look nice.
How to download and install Quadral Texture Pack
For Minecraft Java, the Quadral Texture Pack is free, whereas as a Bedrock and MCPE player you have to spend 830 minecoins. Syclone Studios has published the pack in the official marketplace and therefore every player can download Quadral. By the way, they also released the texture packs Chroma Hills and Lithos.
In summary, all you need to do is open the Minecraft Marketplace if you own the Bedrock Edition. Below is an explanation of how to install the Java Edition on Windows, Linux and Mac.
With just one click on one of the download links you will be redirected to the download portal. Either the download starts automatically or you have to do it manually.
Depending on your internet connection, the download may take a few moments and then you can already start Minecraft. In the launcher you choose the game version that matches the downloaded Quadral version.
Now you have to open your Resource Packs folder. To do so, click on "Options" in the menu, then on "Resource Packs" and open the Packs folder with another left mouse click. In this folder you move the Quadral Texture Pack.
🔔 Please note:
None of the files are hosted on our server. All direct download links on our website are provided by the authors. The packs are free of viruses.
We appreciate it if you share this post. Also, you can support the author by checking out the
original post
.
Minecraft Java Edition Download Links:
1.18.X
1.17.X
1.16.X
1.15.X
1.14.X
1.13.X
1.12.X - 1.9.X
1.8.X
Biomes o' Plenty Add-on Download Link:
1.16.X - 1.14.X
Minecraft PE / Bedrock Edition Download Link:
Marketplace
---
Blocks

Items

Details

Shader compatibility
Summary
A bright, clear design with vibrant colors characterizes Ignaf's Quadral Texture Pack. The Resource Pack is available for Java, Minecraft PE and Bedrock.
+ Beautifully designed pixel art in its own unique style
+ Fantastically funny and stimulating
+ Many texture improvements
---