The Chroma Hills Texture Pack has an RPG style and has really unique textures. Already since 2012 the artist SycloneSJS is working on this great resource pack, which is very popular in the community. At the moment there are over five million downloads and just as many satisfied players using the pack. The creator was in the game industry in the past and started to work on this visual Minecraft add-on for relaxation. In the meantime, more than 1000 hours of work by the experienced graphic designer have been invested, but they have definitely paid off. It still gives him great pleasure to realize his own ideas in the blocky game world of Minecraft.
The theme of Chroma Hills is a medieval fantasy world with cartoon elements that will immerse you in a new Minecraft environment. Medieval buildings look much more realistic and show your buildings in a completely new way after download. Textures of glass, stone, and netherite are especially good and will directly increase your gaming fun in the Minecraft Nether Update. The look of the blocks has been significantly polished and the structure is shown in a more logical way.
In earlier Minecraft versions, there was a slightly lowered 64x resolution in addition to the standard 128x resolution, which had no other changes besides the different number of pixels. However, this version is better for bad and slow computers, because it doesn't consume too much power. Of course, the Chroma Hills Texture Pack with 128x blocks and items is much more detailed and has also some animations. Especially the chosen colors offer a great effect and change the look of all blocks and items. The color palette has been carefully selected and all textures harmonize perfectly. Furthermore, the items are carefully designed and full of details that immediately catch your eye. So if you are looking for netherite or diamonds, the pickaxe looks even better in your virtual hand.
In the future, full mod support is planned, but this will surely take some time because in some spots you can still see default textures. But thanks to regular updates the resource pack is getting more and more complete. In addition, players with low-performance PCs will be helped, because a 32x resolution is also planned to be released.
Chroma Hills is compatible with these Minecraft versions: 1.19.4 – 1.19.3 – 1.19.2 – 1.19.1 – 1.19 – 1.18.2 – 1.18.1 – 1.18 – 1.16.5 – 1.16 – 1.15.2 – 1.15 – 1.14.4 – 1.14 – 1.13.2 – 1.13 – 1.12.2 – 1.12 – 1.11.2 – 1.11 – 1.10.2 – 1.10 – 1.9.4 – 1.9 – 1.8.9 – 1.8 – 1.7.10 – 1.6 – 1.5 – 1.4
Screenshots & Video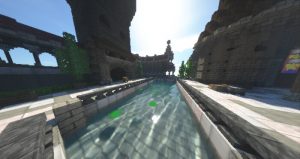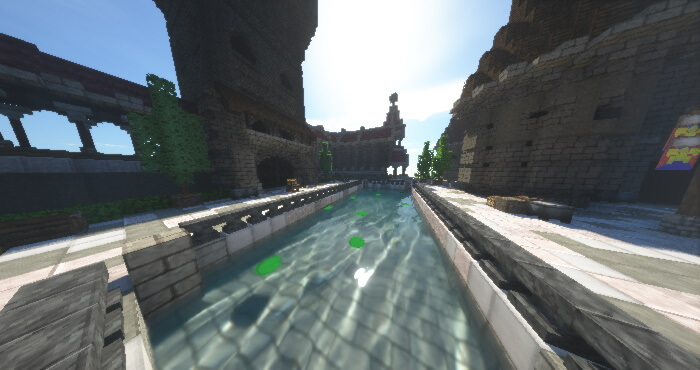 By the way, Chroma Hills is the official pack for Sonic Ether's Unbelievable Shaders, which was also used for the screenshots. The two creators work very closely together and some textures are made for the SEUS Shader.
Chroma Hills Texture Pack Download
First, you should know that the Chroma Hills Texture Pack has some complex features that only work with Optifine. For example, it supports over 2000 additional textures, custom sky, and random mobs. So without Optifine, you miss the full experience.
Now we come to the final installation. Via our free download link, you will get to the official site. There you choose the Minecraft version and resolution you want to install and click on the button. The downloaded file is then moved to your ".resourcepacks" folder. To do this, click on "Options" in the Minecraft menu, then on "Resource Packs" and open this folder in the lower left corner. Afterward, you only have to activate the pack. If you have an old computer, you should give Minecraft more Ram to avoid problems.
Chroma Hills Texture Pack is completely free for the Java Edition. For Minecraft PE, MCPE and Bedrock Edition, you need to buy it at the Marketplace.
Items

Blocks

Animations

Shader compatibility
Summary
Chroma Hills Texture Pack has the Middle Ages as its theme and immerses you in a beautiful Minecraft fantasy world.