ADVERTISEMENT
We stumbled upon a truly remarkable texture pack that will transport you to a Minecraft world of knights, castles, and rustic beauty. It's called the Chroma Hills texture pack, and trust us, you won't be disappointed. Chroma Hills transcends the boundaries of ordinary mods by adding a plethora of advanced features. Prepare to be dazzled by the inclusion of over 1000 extra textures, custom skies that paint the backdrop with awe-inspiring beauty, and a myriad of random mobs that bring life and excitement to every corner of your blocky universe. To unlock the full potential of Chroma Hills, ensure that you use OptiFine if you are a PC player.
Behind the captivating charm of the Chroma Hills texture pack lies the unwavering passion and exceptional talent of SycloneSJS, a seasoned graphics artist with a wealth of experience in the games industry. In 2012, the creator started to working on this project, which has gained significant popularity within the Minecraft community. SycloneSJS aka Simon did this as a means to find solace after the closure of a business venture. Little did they know that this endeavor would ignite a creative fire within, allowing them to channel their vision and artistic prowess into Minecraft in over 1000 hours of work. Chroma Hills became a testament to their love for game content creation, and the dedication poured into this project shines brightly with every meticulously crafted texture. By the way, Chroma Hills is the official texture pack of SEUS.
Chroma Hills HD Textures
First, let's take a closer look at the HD blocks. From TNT blocks to sturdy wooden doors, everything adds a touch of medieval to the gameplay. Blocks have received significant refinements, showcasing more logical and visually appealing structures. Traversing through the landscape, you'll come across enhanced chests, workbenches, and even beds. It's as if you've stepped into a time machine and been transported to a bygone era. One particularly noteworthy feature of Chroma Hills is the collection of paintings available. They add elegance to your buildings.
Let's talk about armor. Equip yourself with the finest medieval chest plates, and you'll truly feel like a valiant knight ready to embark on epic quests. The level of realism in the armor design is commendable, making you look like a true hero. But Chroma Hills isn't just about medieval blocks and items. It offers a variety of themes, including fantasy and RPG. But after all, this is the perfect texture pack for medieval fans, because it captures the essence of the era flawlessly. Upon downloading the pack, you can build better medieval structures.
Furthermore, you can download for older Minecraft versions a Chroma Hills 64x pack alongside the standard Chroma Hills 128x pack. The only difference is the number of pixels. The lower resolution is more suitable for weaker hardware that can't handle HD textures. However, we recommend the 128x version, because it offers a more detailed experience with animated blocks. The meticulously selected color palette ensures a harmonious blend of textures. Additionally, the items are intricately designed. So when you're mining netherite or diamonds, your pickaxe will look even more impressive in your virtual hand.
If you are looking for free alternatives, you should download SummerFields and John Smith Legacy.
Support the Journey
Now, you might wonder, how can you contribute to the continued growth and development of Chroma Hills? SycloneSJS faces the monumental task of maintaining and expanding the pack while juggling the responsibilities of a family and other commitments. By lending your support on Patreon, you can play a vital role in enabling SycloneSJS to dedicate the necessary time and resources to push the boundaries of Chroma Hills further. The joy of bringing personal ideas to life within Minecraft's blocky game world continues to fuel the creator's passion.
Even if you're unable to provide direct support, your contribution to the Chroma Hills resource pack is invaluable. By spreading the word about this amazing project and telling your friends about it, you can help the community continue to thrive. While the future holds the promise of mod support textures, it will undoubtedly take some time to achieve this goal. Furthermore, players with low-end PCs can look forward to a 32x resolution release, which will cater to their needs. We hope our exploration of Chroma Hills has piqued your interest. Feel free to share your thoughts and opinions in the comments section.
Chroma Hills is compatible with these Minecraft versions: 1.19.4 – 1.19.3 – 1.19.2 – 1.19.1 – 1.19 – 1.18.2 – 1.18.1 – 1.18 – 1.16.5 – 1.16 – 1.15.2 – 1.15 – 1.14.4 – 1.14 – 1.13.2 – 1.13 – 1.12.2 – 1.12 – 1.11.2 – 1.11 – 1.10.2 – 1.10 – 1.9.4 – 1.9 – 1.8.9 – 1.8 – 1.7.10 – 1.6 – 1.5 – 1.4
---
Art
GUI
Particles
Environment
Font
Mobs
Armor
Video
&

Screenshots

ADVERTISEMENT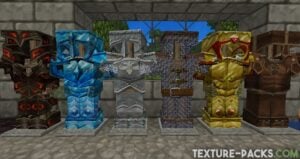 Comparison
Use our comparison tool to compare the Minecraft default pack with Chroma Hills.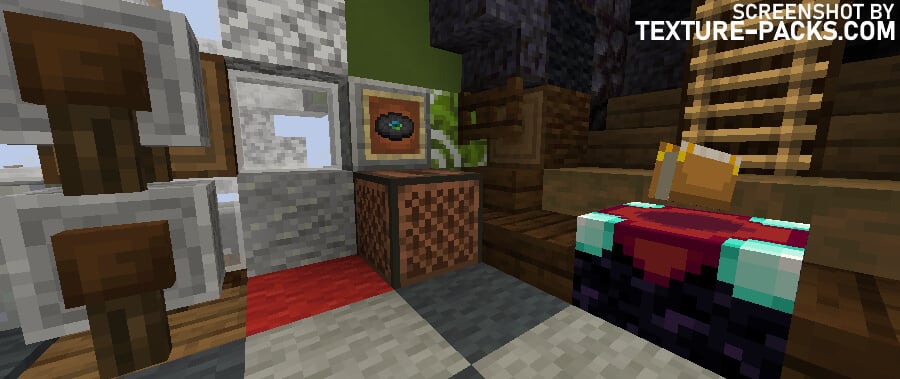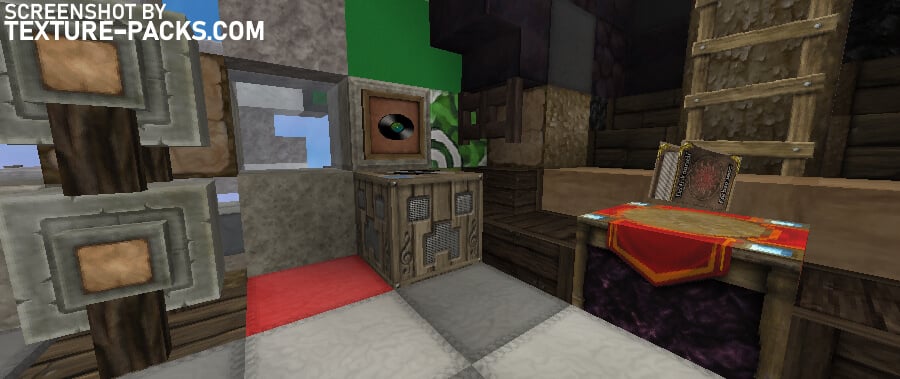 How to install the Chroma Hills Texture Pack
We must mention that this extraordinary pack does come with a price tag of 990 Minecoins if you purchase Chroma Hills HD in the Minecraft Marketplace. However, considering the sheer amount of content and regular updates, it's well worth the investment. So, if you're a fan of cartoon-esque charm, Chroma Hills is an absolute must-have. Please note that the version for Java Edition is free and can be downloaded from our download section. The following guide teaches you how to install the pack on your PC.
Download and install OptiFine.
Click on the Chroma Hills texture pack download link that is compatible with your game version and Minecraft edition. The file is about 100 MB.
Launch Minecraft.
Click on "Options" in the main menu.
In the options menu, go to the submenu "Resource Packs".
Click on "Open Pack Folder" at the bottom left.
Move the downloaded ZIP file into your resourcepacks folder.
You will see the pack on the left half of the resource pack screen. If it is not displayed in Minecraft, you need to unzip the file.
Move the cursor to the pack logo and click the arrow pointing to the right.
Click on "Done".
The game may tell you during the installation that the pack was made for a newer or older Minecraft version. This is an error and you can still activate the pack.
Chroma Hills Texture Pack Download
ADVERTISEMENT
Items

Blocks

Animations

Shader compatibility
Summary
The Chroma Hills Texture Pack revolves around a Middle Ages theme, enveloping you in a stunning Minecraft fantasy realm.