Sometimes it is hard to find a suitable texture pack that offers enough realism but still stays faithful to the default textures. A good balance is therefore desired. Eleazzaar, the creator of the Lithos Texture Pack, fulfills exactly this wish. Although the included textures have been completely reworked, you will still not feel out of place. Lithos is designed to ensure that the blocks and items maintain the atmosphere of Minecraft Vanilla. The original textures are often very pixelated and give Minecraft a bad reputation. That's why Lithos has doubled the resolution. To make it clearer, the pack has a pixel resolution of 32x.
In the visualization, the creator has succeeded in impressively combining innovation and tradition. Among other things, the focus has been placed on creatures, minerals, and blocks that you can find frequently in your game world. Many blocks have full 3D textures, which increase your gaming fun significantly. Another point is the color and brightness, which are strongly based on Vanilla Minecraft. The included color palette has been carefully chosen and gives the pack a cool style.
In the end, it doesn't matter if you want to fight for survival in Singleplayer or if you want to experience an adventure with your friends on servers. This Minecraft Texture Pack brings an unprecedented atmosphere to the game. It clearly sets itself apart from its competitors and is always downloadable for the latest game version.
Compatible mods
Lithos: Core is compatible with the following mods:
Vanilla Boom
Biomes O' Plenty
Create
AppleSkin
Immersive Engineering
Mekanism Tools
Mekanism
Blue Power
Thermal Expansion
ComputerCraft
Iron Chests
End: Reborn
Cyclic
Lithos is compatible with these Minecraft versions: 1.20 – 1.19.4 – 1.19.3 – 1.19.2 – 1.19.1 – 1.19 – 1.18.2 – 1.18 – 1.17.1 – 1.17 – 1.16.5 – 1.16 – 1.15.2 – 1.15 – 1.14.4 – 1.14 – 1.13.2 – 1.13 – 1.12.2 – 1.12 – 1.11.2 – 1.11 – 1.10.2 – 1.10 – 1.9.4 – 1.9 – 1.8.9 – 1.8 – 1.5.2
---
Mod Support
GUI
Particles
Mobs
Font
Video
&

Screenshots

ADVERTISEMENT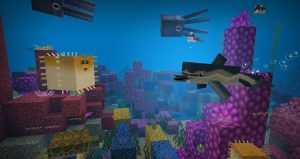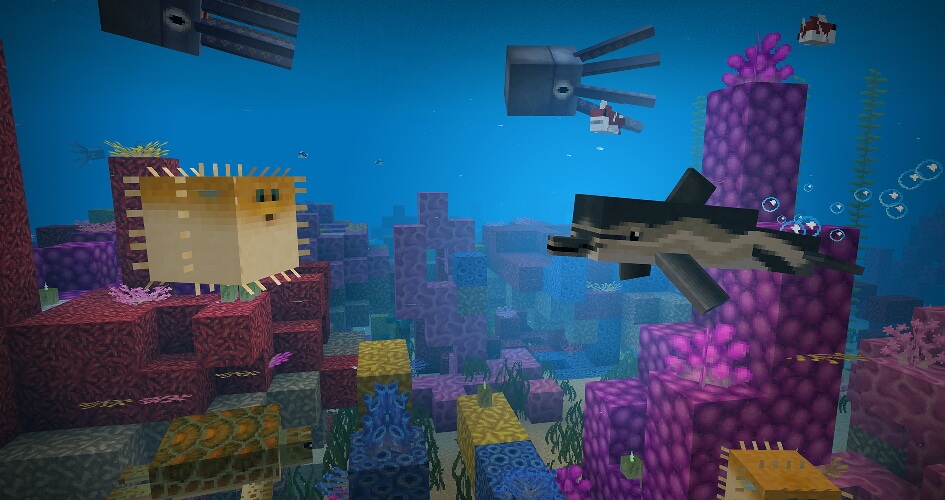 How to install the Lithos Texture Pack
First, you can install the Lithos Texture Pack for the Minecraft Bedrock Edition. To do so, on Windows 10, Xbox, Switch, iOS, Android, or PlayStation, simply navigate to the Marketplace and search for it. On the other hand, the installation for the Java Edition is a bit more complicated but free. The following instructions work for Windows, macOS, and other operating systems. Before that, we recommend the additional installation of Optifine.
Click on one of the direct download links and you will be redirected. Normally the download of the file starts automatically.
Start the game and click on the menu item "Options" in Minecraft. Then navigate to "Resource Packs" and click on the "Open Resource Packs Folder" button.
Now a window opens that is the location of your Texture Packs. Copy Lithos into this folder and select it in the game. Now the installation is complete.
Lithos Texture Pack Download
ADVERTISEMENT
Blocks

Items

Details

Shader compatibility