It seems a bit surprising, but the Dandelion texture pack can impress even without a high resolution. The look is based on a simple color palette that allows little room for maneuver. Imagine you had to paint the Mona Lisa with only two colored pencils. This is probably how the creator would have felt. It's a little bit his own fault because he chose the palette himself. At the end of the article, you will learn a bit about the development history of Dandelion. One thing we'll say in advance: The same colors are still used today.
In terms of scenery, there's a lot of new stuff for you to discover. Although the textures only have 16 pixels per side, they are remarkably well done. In our opinion, the new sheep design is a real eye-catcher, because the fur looks more realistic. This makes the sheep fit into your environment much better. Moreover, all the other mobs look much nicer and cuter as well. So, you could say that Dandelion is a pack that makes Minecraft even more harmless and child-friendly.
However, you should know that the wheel has not been reinvented, but the existing textures are significantly improved. One advantage is that even weaker computers are able to render cartoon blocks and items. This is solely due to the low resolution.
Furthermore, there are randomized textures. Among other things, soul sand, logs, and bookshelves get a random design. In addition, the huge fungus is animated. Thanks to this change, the Nether gets much better graphics. With these features, you will never get bored playing.
Development history of Dandelion
Originally Steelfeathers created Dandelion because he participated in the simple pack showdown. Of course, it was no surprise that he won first place. Especially in the early days of the game, it was a very popular resource pack. In fact, it was created back in 2012. Throughout the years, new Minecraft updates kept coming, which meant a lot of work for a pack maker. Finally, Steelfeathers posted its last Dandelion version in 2017 for the Exploration Update on Planet Minecraft.
About a year later, user hallo89 released a remastered edition on Curseforge that supports mods. In total, there are a whole 25 mods that are supported. Probably the best known from the list are Biomes o' Plenty and Just Enough Items. Unfortunately, hallo89 also lost motivation, which is why "Dandelion With Mods" has already been discontinued since 2018. Nevertheless, we recommend trying this version, even though it is only compatible with older updates.
It took a few years, but a new player named xerotrinity took over the development. To this day, he keeps the content up to date and has added an X to the project name. In the meantime, there were a few fans who had released unofficial updates, but they contained some bugs.
In general, it can be said that many people helped with the Dandelion texture pack. Without their voluntary work, the development would have been finished long ago. We are lucky to be able to play the Dandelion texture pack for any Minecraft version. Comparatively speaking, the development history is really long.
Looking to the future, it would be desirable if the original creator Steelfeathers also updated the other texture packs. After all, they are really excellent as well. Also, it is a big wish of the community that Dandelion is compatible with MCPE, Minecraft PE, and the Bedrock Edition. This is because many gamers use a console or mobile device to play Minecraft.
Best Features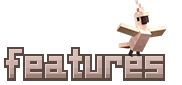 Some of the best features are vanilla-friendly and enhance Minecraft.
Randomized textures for logs, netherrack, sea grass amethyst, sculk, copper, some particles, and more.
Custom animations for command blocks, glowstone, lanterns, magma, nether portal, smoker, stonecutter, and more.
3D blocks for doors, all fences and gates, enchanting tables, and more.
Vanilla fixes: This means some Minecraft glitches and bugs are fixed.
Dandelion is compatible with these Minecraft versions: 1.20.3 – 1.20.2 – 1.20.1 – 1.20 – 1.19.4 – 1.19.3 – 1.19.2 – 1.19.1 – 1.19 – 1.18.2 – 1.18 – 1.17.1 – 1.17 – 1.16.5 – 1.16 – 1.15.2 – 1.15 – 1.14.4 – 1.14 – 1.13.2 – 1.13 – 1.12.2 – 1.12 – 1.11.2 – 1.11 – 1.10.2 – 1.10 – 1.9.4 – 1.9 – 1.8.9 – 1.8
---
Armor
Art
Environment
Font
GUI
Items
Misc
Mobs
Video
&

Screenshots

ADVERTISEMENT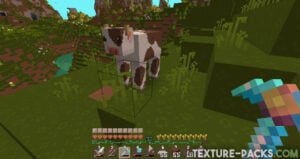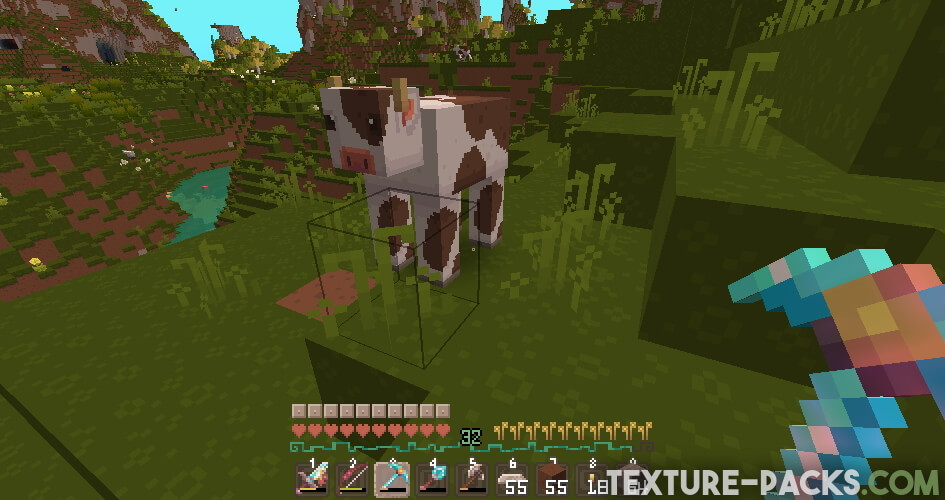 Comparison
Use our comparison tool to compare the Minecraft default pack with Dandelion.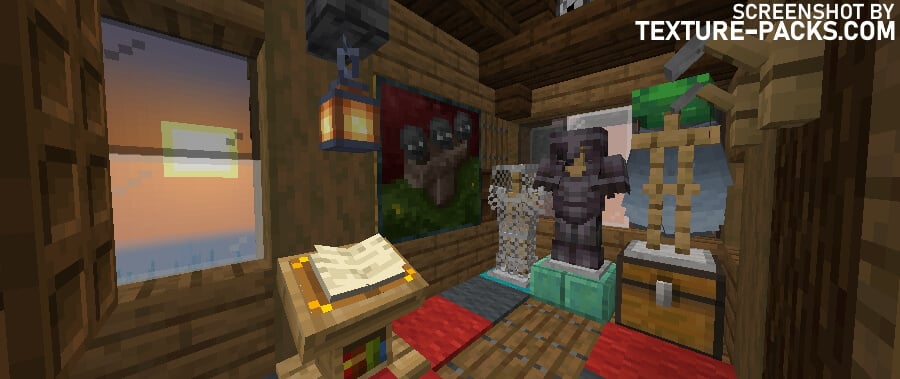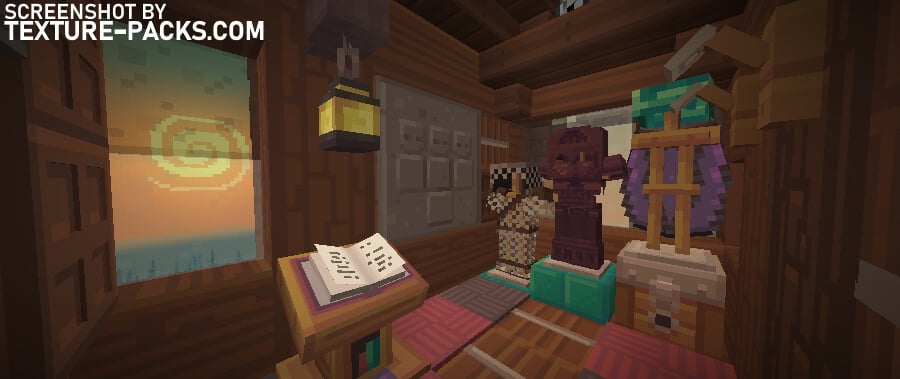 How to install the Dandelion Texture Pack
1. Install OptiFine first, since the pack has some features that only work with this mod. This will give you access to a new GUI, custom weapons and tools, connected textures, and new loading screens. If you want all these improvements, download OptiFine.
2. In addition, the creator recommends Complementary shaders. It is only a recommendation, so you can decide for yourself if you want to play with low-end shaders. With shaders, you get specular maps with emissive blocks and reflective properties. Also, this feature adds 3D blocks. You have to enable LabPBR in the shader settings.
3. Now you can download the Dandelion texture pack. Click on the download link for your Minecraft version and after a few seconds, the file is downloaded.
4. Now go to your downloads folder and copy the downloaded ZIP file. After that, open your Minecraft directory with one of the following commands:
| | |
| --- | --- |
| Operating system | Command |
| Windows | %appdata%\.minecraft |
| macOS | ~/Library/Application Support/minecraft |
| Linux | ~/.minecraft |
5. Once you have opened the directory you need to open the subdirectory "resourcepacks" and paste the ZIP file there.
6. Start Minecraft, navigate to "Resource Packs" in the menu and activate the Dandelion texture pack. This completes the installation.
Dandelion Texture Pack Download
ADVERTISEMENT
Blocks

Items

Mobs

Creativity
Summary
It is one of the oldest and best packs that shows your buildings in soft and bright colors. Very few Minecraft players really like the default textures, which is why we advise you to download this texture pack.