ADVERTISEMENT
Look no further than Sildur's shaders for Minecraft, the brainchild of the developer Michael from Switzerland, also known as Sildur. With a passion for reshading games since 2012, Sildur has dedicated years to perfecting his craft, bringing you a great shader experience for Minecraft. Sildur's adventure into the world of Minecraft shaders began over a decade ago. Inspired by the legendary SEUS and Chocapic packs, he delved into the depths of their creations and was eager to learn and understand their techniques. As a tech-savvy individual, he quickly grasped the intricacies of shader development and began developing his own unique packs. Starting from scratch, he embarked on a learning-by-doing journey that continues to this day.
One of the remarkable aspects of Sildur's shaders is the customization options available to players. With a range of presets and configuration settings, you have the freedom to personalize your Minecraft gameplay. Adjust the intensity of effects, fine-tune the lighting, and experiment with various options to find your perfect balance between performance and aesthetics.
Sildur's Vibrant Shaders
Among the various versions of the project, Sildur's Vibrant shaders stand out, completely revamping the graphics by infusing advanced effects such as volumetric lighting, bloom, ambient occlusion, and reflections. These shaders push the boundaries of what is visually possible in Minecraft while maintaining compatibility across a wide range of hardware. With customizable presets the medium and high packs are optimized for mid-end and high-end graphics cards.
Sildur's Vibrant shaders redefine the way light interacts with the Minecraft world. Witness a revolution as the lighting system undergoes a stunning metamorphosis. Prepare to be enthralled by the interplay of light and shadow, breathing life into every pixel of your world. The vibrant illumination created by these vibrant shaders makes Minecraft better and adds a fascinating aura to the environment. Brace yourself for the sheer beauty of volumetric lighting, where rays of light cascade through the air. This results in a captivating sense of depth and realism. You'll also be able to watch your buildings shine with vibrant colors and dynamic bloom effects
Furthermore, Sildur's Vibrant shaders integrate ambient occlusion in Minecraft, meticulously simulating light's interaction with objects to generate lifelike shading and depth. This feature contributes to a heightened sense of realism. Marvel at the extraordinary reflections adorning water bodies and other reflective surfaces. This creates a visual spectacle.
Sildur's Enhanced Default Shaders
In addition to the mesmerizing vibrant version, the project offers another remarkable option: the Sildur's Enhanced Default shaders. True to its name, this version preserves the beloved vanilla style of the game while introducing subtle yet impactful enhancements. By incorporating shadows, reflections, TAA (Temporal Anti-Aliasing), and even god rays, the Enhanced Default shaders by Sildur enhance Minecraft. With its lightweight nature, even those with less powerful hardware can enjoy optimized gameplay.
Rather than a complete overhaul, the Sildur's Enhanced Default shaders subtly enhance the default look. Even if you're using a modest potato-like device, you can still enjoy the pack with high FPS. To further simplify the process, you can download a fancy and fast version. These presets serve as pre-configured settings that you can easily apply to your Minecraft installation. With just a few clicks, you can install the files for free.
Sildur's Basic Shaders
Prepare for a blast from the past as Sildur's Basic shaders make a triumphant return. They were first published in 2013 and are lightweight and fast shader packs. With a plethora of customization options, the basic shaders empower you to tailor the gameplay to your liking. Moreover, within the in-game options, you'll find five convenient presets: Very Fast, Fast, Fast+MB (Motion Blur), Fast+DoF (Depth of Field), and Fancy. Whether you're playing on a low-end laptop or a more powerful gaming machine, the legacy Sildur's Basic shaders deliver smooth gameplay. Say goodbye to lags!
From TAA for smoother edges to sharpening for added clarity, you have full control over the visual output. Utilize SSAO to enhance the depth and shading of blocks, or experiment with cel shading for a unique artistic touch. Cross-process filters allow you to apply color modifications, while custom emissive lightmaps create vibrant lighting effects. Lastly, revel in the wavy effect that adds a distinct twist. Even standard features like night vision work fine with this version.
Sildur's Fabulous Shaders
Sildur's Fabulous shaders harness the power of Mojang's built-in shader functions, resulting in an enhanced visual experience that seamlessly integrates with Minecraft. By enabling the fabulous shader option, you unlock a world of better Minecraft graphics.
Delve into the immersive depth of field effect, where objects in the foreground and background are selectively blurred, mimicking real-life camera focus. We recommend this function for cinematic recordings. Please note that the fabulous shaders are not updated that often. Therefore, you should rather install another version of Sildur's shaders.
Sildurs Vibrant is compatible with these Minecraft versions: 1.20.2 – 1.20.1 – 1.20 – 1.19.4 – 1.19.3 – 1.19.2 – 1.19.1 – 1.19 – 1.18.2 – 1.18 – 1.17.1 – 1.17 – 1.16.5 – 1.16 – 1.15.2 – 1.15 – 1.14.4 – 1.14 – 1.13.2 – 1.13 – 1.12.2 – 1.12 – 1.11.2 – 1.11 – 1.10.2 – 1.10 – 1.9.4 – 1.9 – 1.8.9 – 1.8
Video
&

Screenshots

ADVERTISEMENT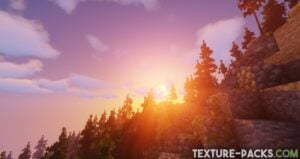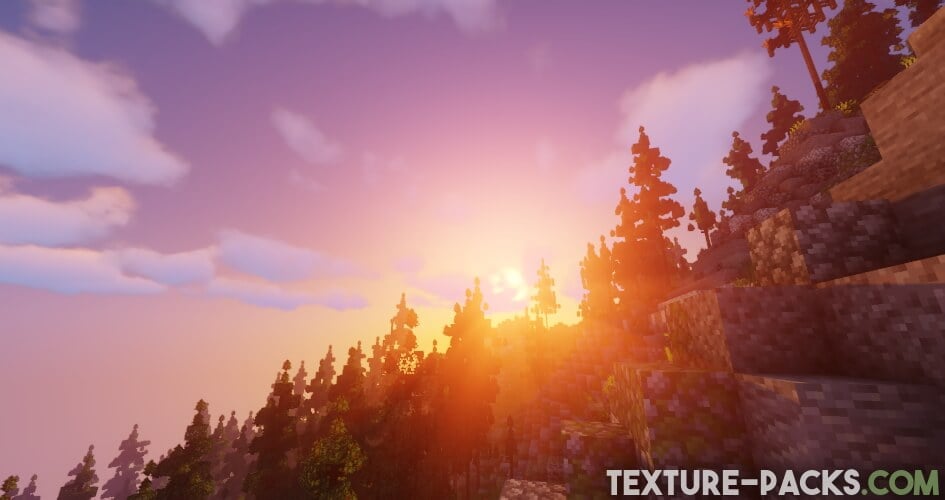 Comparison
Use our comparison tool to compare the Minecraft default pack with Sildur's shaders.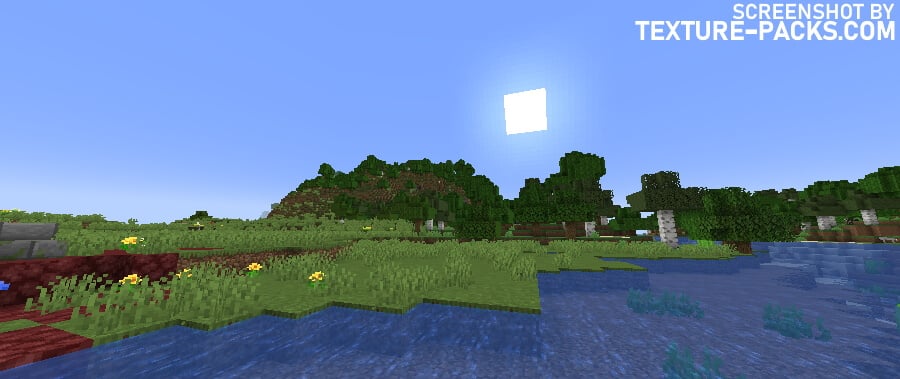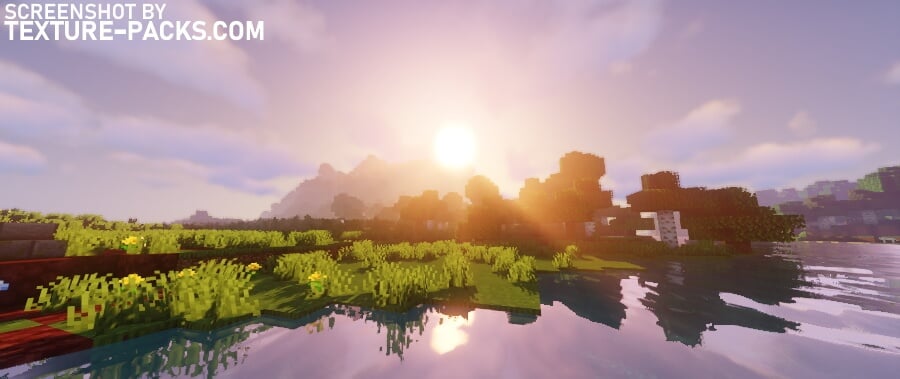 How to install Sildur's Shaders
Install Iris shaders mod or OptiFine for older versions. These mods are the successor of the GLSL shaders mod that was previously used for the installation.
Click on Sildur's shaders download link. Please pay attention to the notes in our download section.
Run the Minecraft Launcher and select the newly created profile.
Launch Minecraft.
Go to the video settings in the options.
Click on shaders and open the shader folder in the lower left corner.
Move the downloaded ZIP file into this folder (.minecraft\shaderpacks). The filename is "Sildur's+Vibrant+Shaders.zip".
Return to Minecraft and select the pack in the shader list.
Make sure that old lighting is set to default in the shaders selection and set the shadow quality to 0.5x to reduce the impact on FPS.
Click on done.
The installation for Minecraft Bedrock is slightly different but still simple. The difference is that MCPE shaders are installed the same way as texture packs.
Optimize Minecraft with Sildur's Shaders
Are you looking to boost your FPS in Minecraft while using Sildur's shaders? In this quick tutorial, we'll walk you through the best settings to maximize performance. We used the extreme volumetric lighting version of Sildur's Vibrant. If you have any questions along the way, feel free to ask in the comments below. Now, let's dive in and optimize your Minecraft settings with Sildur!
Pause the game and navigate to options > video settings. Begin by changing the graphics option to "fast" for improved performance. Also, turn off VSync using the slider and set smooth lighting to "minimum".
Head to performance settings and enable render regions, fast render, and fast math for further performance enhancements.
Return to the previous menu and select detail settings. Set trees to "fast" and turn off clouds for additional FPS gains.
Go to the shader settings and disable anti-aliasing (TAA), turn off the bloom, and disable the. Lastly, navigate to the sky and lighting settings and turn off volumetric lighting.
Sildur's Shaders Download
ADVERTISEMENT