After about a year of development, the Smoube texture pack for Minecraft has finally been released. At first, it was only available on Patreon, but fortunately, you can now download it for free. New updates will be released in the future so that everything is always complete.
The textures are similar to the old plastic texture pack, which is very popular among console gamers. By the way, it is the same creator who released Rodrigo's 8×8 pack. Accordingly, he already has many years of experience and wants to make everything better with Smoube. He says that he relies too much on Optifine for his other pack and therefore cannot make Rodrigo's pack compatible with Bedrock. He also focused too much on PC players. That changes with Smoube, where the Venezuelan designer has explicitly made sure that his texture pack can be played with all Minecraft Editions.
Incidentally, what makes this project special is that the blocks and items have only an 8×8 resolution. This is really very low, but surprisingly, Minecraft looks better than before. Overall, the textures look friendlier and remember more of a game for children. This is mainly because the entire landscape looks so cute. Responsible for this are the bright color tones and the clear edges on the blocks. The textures also don't look pixelated at all thanks to the well-placed edges. That is quite amazing considering the low resolution.
Maybe you are not completely satisfied with the Smoube texture pack. If so, we've listed some great alternatives that have the same style. The following packs have similarities with Smoube:
Smoube is compatible with these Minecraft versions: 1.18.2 – 1.18.1 – 1.18 – 1.17.1 – 1.17 – 1.16.5 – 1.16.4 – 1.16.3 – 1.16.2 – 1.16.1 – 1.16
---
Video
&

Screenshots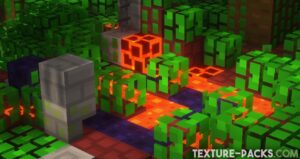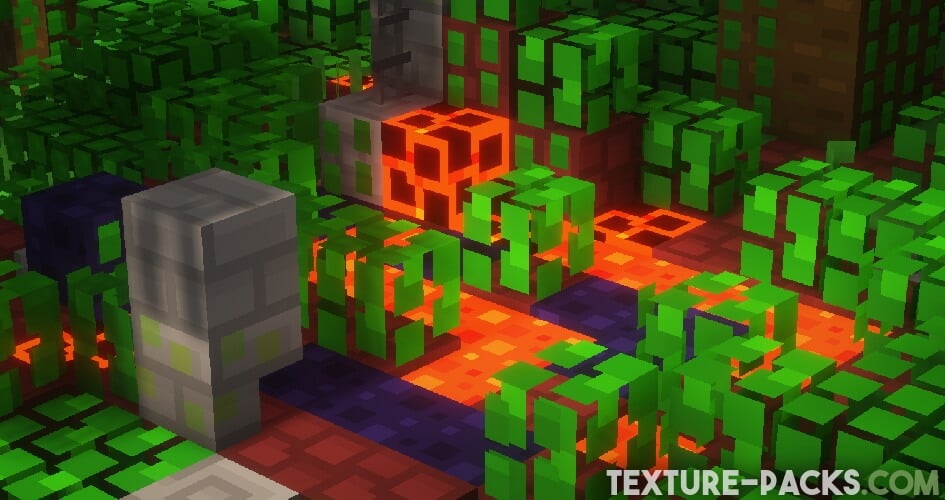 The screenshots show the simple cartoon textures in (8×8) Smoube. A special feature are the connected textures for sandstones, glass, and more. This makes the transitions between the blocks more beautiful.
All in all, you should get an FPS boost with Smoube, but this is a controversial topic. Some people say that you can't increase the FPS with texture packs. We are of the opinion that it is possible, but you should also play without shaders.
Comparison
Use our comparison tool to compare the Minecraft default pack with Smoube.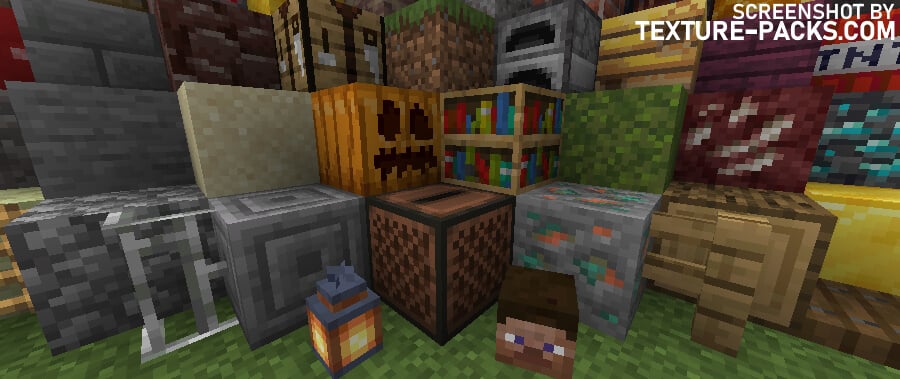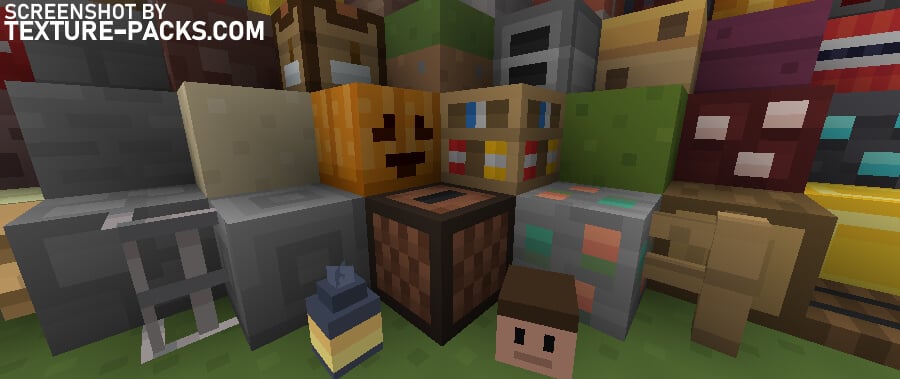 How to install the Smoube Texture Pack
This installation guide will surely help you to download and install Smoube correctly even if you are a beginner. Further below you will find all available download links.
Install OptiFine so that you can use all the features. This step is only for Minecraft Java Edition because the mod is unfortunately not available for MCPE.
Download the Smoube texture pack.
Start Minecraft.
Go to resource packs in the options.
Move the Smoube texture pack from your download folder into the Minecraft window.
Agree to the import of the file.
Click on the pack icon and click on the right arrow.
Click on "Done".
Smoube Texture Pack Download