ADVERTISEMENT
When we began to write this article, we had to do a double-take to make sure that the screenshots we were looking at were still taking place within Minecraft. It's not often that we see a texture pack or a resource pack for Minecraft that changes the look of the game so dramatically that you aren't quite sure what you're looking at, but we think that this project does a great job achieving brand-new visual styles as well as maintaining the great parts about Minecraft. Introducing the Optimum Realism texture pack, which works on mobile and computers.
One thing that we'd like to mention right off the bat is that none of the lighting effects you see in these images are necessarily produced by the Optimum Realism pack. This pack is mainly focused on providing you, the player, with extremely high-quality textures, although it certainly doesn't hurt to have nice lighting as well, which is why this pack supports Kappa shaders, BSL shaders as well as SEUS PTGI shaders. It's still going to look pretty remarkable with base Minecraft shaders, but we'd personally recommend running a custom shader on top of these textures for maximum enjoyment.
What is the Optimum Realism Texture Pack?
Well, as we mentioned earlier, this texture mod aims to essentially replace every single texture you would realistically expect to encounter within Minecraft with a counterpart that looks like it was taken straight out of an in-between of this reality, and the game world.
It's called "Optimum Realism" but that's a little misleading. It definitely looks "realistic", but the textures are also designed with a lot of stylistic direction that you don't quite see in real life. This is a really great thing as it helps to bring what you create to life, as those little imperfections actually stand to make what you build even more realistic, ironic as that may be.
From grass to minecart tracks to cactuses, every single texture you could think of and then some is completely redone in a way that is just simply remarkable. Some of the textures don't look "perfect", but this is a very fair compromise that's in the interest of maintaining really good framerates, despite how impressive everything on-screen looks. Some of the graphics look photo-real, others look like they were painted by hand, and it adds up to be a really impactful experience. All blocks and items are created in many ways, mainly with high-end software.
By the way, you can find more realistic texture packs on our website. Some similar packs:
All of them are high-end and work with the latest Minecraft version, but only Optimum Realism is compatible with MCPE and Bedrock. We recommend downloading all packs and then deciding which pack you want to play with in the coming time.
Best Features
Included among the list of the best features is a small mention of a technology being implemented called depth-write POM, which stands for parallax occlusion mapping. This is a fairly sophisticated thing to find in a texture pack and is definitely not typical of what you would normally find within texture packs for Minecraft. It's obviously a very strange and technical-sounding thing, but know that it's proof that a lot of work was done for this texture pack to make sure everything can look as nice as possible on a regular basis.
More key features:
PBR
Connected textures
Emissive lighting
Downside
The only downside about this texture pack is something that is only going to apply to certain people, but we'll get into that in a second. Basically, if you want to download the Optimum Realism texture pack for free, you can get the 64x and 128x versions gratis (referring to the quality of the textures), however, you won't have access to the 256x, 512x, or 1024x versions unless you sign up to their Patreon.
If you have the money to spare and you want to support hard-working people within the Minecraft modding community we'd definitely recommend you check out the Optimum Realism Patreon and see if it's something that makes sense for you to consider. The membership tiers range from $3 to $15. But at the same time, the free 64x and 128x textures actually look quite nice, and depending on the quality of your monitor, unless you're rocking a 4k or 8k resolution monitor there's a good chance you might not be able to appreciate the difference.
Requirements
The performance of what you can do with these textures is almost more impressive than the textures themselves at some points. The author of the Optimum Realism resource pack says that anything around a GTX 1050 and a decent processor should be enough to run it well, which is just absolutely wild to us given how pretty everything looks and how much value the textures add to the experience. If you download Optimum Realism 1024x, you need to allocate 16 GB RAM to Minecraft. The 512x file requires 8 GB RAM. Of course, running shaders on top of it is a different matter, but even still you should be able to achieve very nice graphics on a wide variety of computers using the free Optimum Realism texture pack. Also, sometimes you can get a black screen if you play with Optimum Realism MCPE. The reason is that your phone or tablet doesn't support Nori shaders yet.
Optimum Realism is compatible with these Minecraft versions: 1.20.3 – 1.20.2 – 1.20.1 – 1.20 – 1.19.4 – 1.19.3 – 1.19.2 – 1.19.1 – 1.19 – 1.18.2 – 1.18 – 1.17.1 – 1.17 – 1.16.5 – 1.16
---
Armor
GUI
Particles
Environment
Items
Video
&

Screenshots

ADVERTISEMENT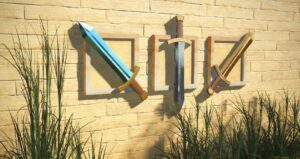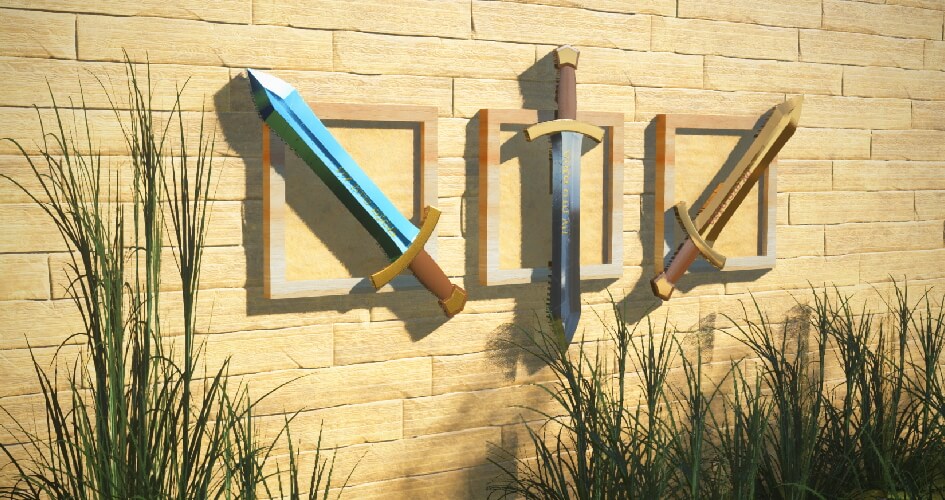 Even textures you rarely think about, like spiderwebs created by hostile mobs, are completely redone and realized in ways you probably didn't think were possible. Looking at the video, screenshots, and comparison with the Optimum Realism pack it almost reminds us of a mix of Minecraft (obviously) plus games like the Elder Scrolls series, The Sims, and even Grand Theft Auto in some areas.
Anyway, definitely give this one a look if you're craving a more triple-A kind of Minecraft experience, or if you're just getting tired of Minecraft's typical look and you want a change of pace from the ordinary.
Comparison
Use our comparison tool to compare the Minecraft default pack with Optimum Realism.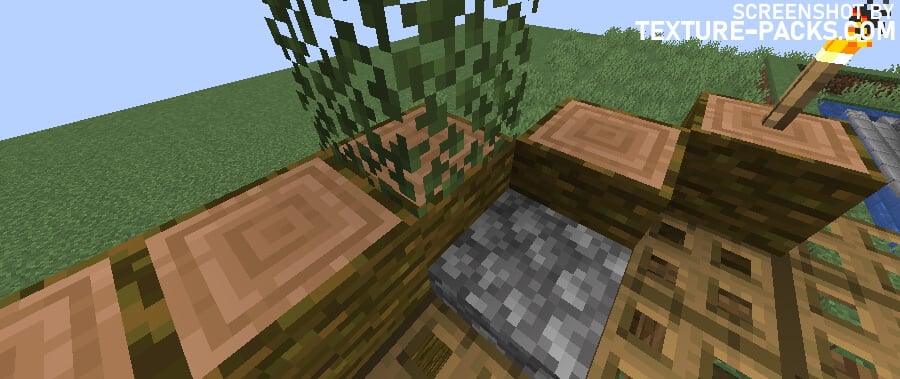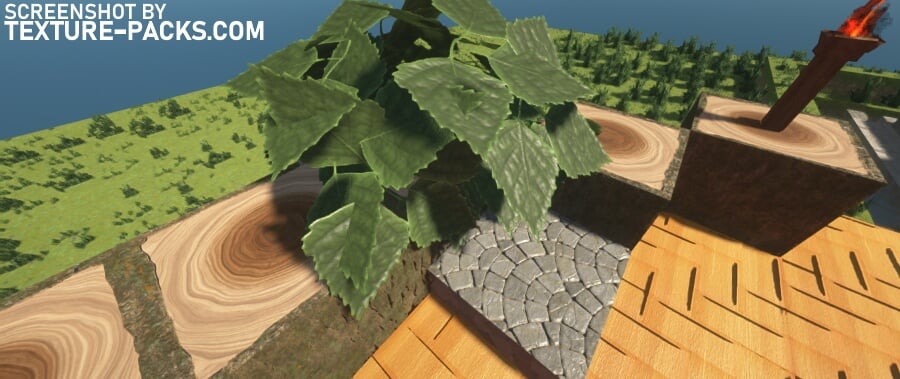 How to install the Optimum Realism Texture Pack
Check out the easy steps to install everything with just a few clicks. If you need help with the installation, read the
installation guide
by Atmosphere Of Tech.
To use all the cool features in this pack, download and install OptiFine.
Download the Optimum Realism texture pack for Minecraft from the file section below. Pick the file that matches your Minecraft edition and version.
Launch Minecraft.
Click "Options" on the main menu.
In the options, go to the submenu "Resource Packs".
Click "Open Pack Folder" at the bottom left to see a folder titled "resourcepacks".
Put the downloaded ZIP file into your "resourcepacks" folder. Or, just just drag and drop it into the Minecraft window to add the pack.
You will see the pack on the left side of the resource pack selection menu. Unzip the file if you can't see the pack.
Hover over the pack thumbnail and click the arrow pointing right.

If the game says the pack is for a newer or older Minecraft version when you activate it, don't worry! It's just a heads-up. Click 'Yes' and enjoy the new textures – it won't affect your gameplay.

Click "Done" and all assets have been loaded.
Optimum Realism Texture Pack Download
ADVERTISEMENT