---
Minecraft versions: 1.16.5 – 1.16.4 – 1.16.3 – 1.16.2 – 1.16.1 – 1.16 | 1.15.2 – 1.15 | 1.14.4 – 1.14 | 1.13.2 – 1.13
Resolution: 1024×1024 | 512×512 | 256×256
Author: Designio Graphics


---
Originally the name was Modern Arch Texture Pack, but now there is an improved version with the addition of Modern Arch Realism. Nowadays, PBR textures are in high demand and this technique significantly increases realism in this pack. The main focus is on the modern interior of your Minecraft building, which will be significantly optimized. But the high-resolution textures with PBR Maps are not the only highlight, because custom 3D blocks are also included. You will surely like these new 3D textures that will bring your game world to life.
Custom 3D Models
Realistic PBR textures
3 different resolutions
Most important are the unbelievable 3D effects, which are completely exhausted within the scope of the possibilities. As an example, stone bricks can be mentioned, which are particularly well done. Real pictures were used as templates for all blocks and you can definitely notice that. The shapes and textures give you the feeling that you are in real life and not in a blocky video game. Furthermore, the colors also do a great job. Most of the time you see bright colors that increase the quality of the Modern Arch Realism Texture Pack.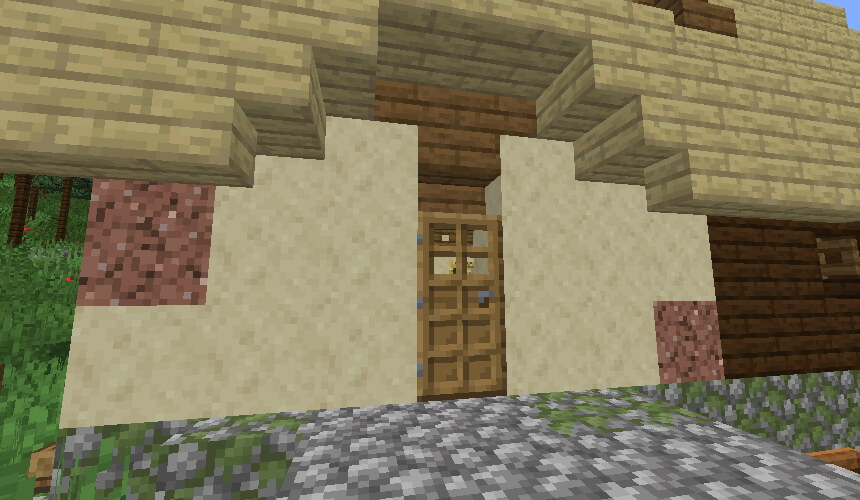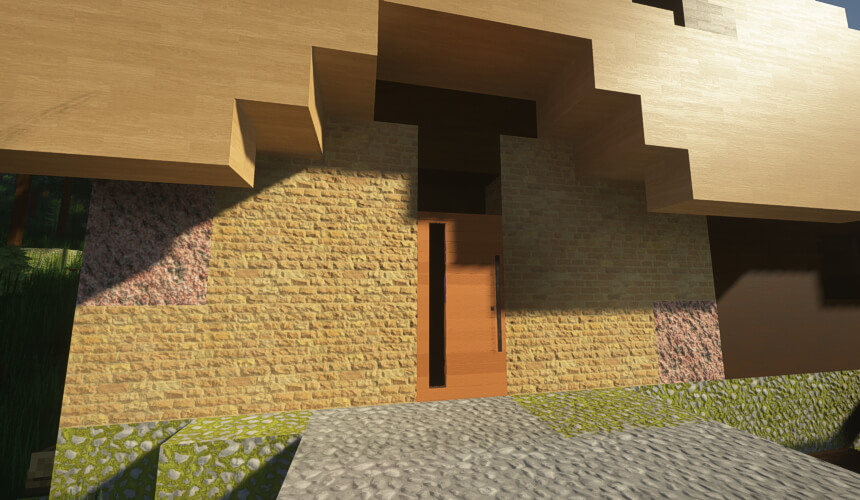 ---
By the way, it is still important for you to know that the Modern Arch Texture Pack is still in development and is updated almost every week. Accordingly, more and more details are added to make the pack even more realistic. Regarding the already existing level of detail, you can already see that nothing is really left to chance here. Designio Graphics, the creators of this realistic resource pack, have really thought of everything to offer you an unforgettable gaming experience. Thanks to the different resolutions, a good balance between high resolution and extreme graphics is existing, which are intended for either powerful or low performance computers. However, you also need to know that such outstanding work needs to be funded. Therefore, only the 256x resolution is free and for the 1024x and 512x resolutions you have to pay on Patreon. In the end, everyone should decide for himself whether he wants to buy or download Modern Arch for free.
Screenshots
---
If you have a really good PC, you should definitely install a Minecraft Shader. Shaders take Minecraft realism to a whole new level, as you can see in the screenshots. We recommend the amazing SEUS shader, which has parallax features that give the blocks a certain depth. Some features of Modern Arch also only work with shaders.
How to install Modern Arch Texture Pack
First you should choose a resolution and a Minecraft version you want to use. You can find all the important information about this in the section of the download links. Depending on how fast your internet connection is, it may take some time until the download is complete.
Afterwards you start the Minecraft Launcher and choose the right game version.
Once the game has started, click on "Options" > "Resource Packs" > "Open Resource Packs Folder" and move the Modern Arch into the opening window. Now the pack is completely installed.
You may also want to install a shader. See our Optifine guide for more information.
Modern Arch Texture Pack Download
---
---
Realism

Blocks

Shader Compatibility
Zusammenfassung
The Modern Arch Texture Pack is an extremely realistic Minecraft Resource Pack with download link. The pack contains 3D models, different resolutions, bumpmapping and more.
---