ADVERTISEMENT
Recently, the Realism Mats texture pack has become more and more popular. The success is also completely deserved because the Moroccan developer makes Minecraft so realistic that you almost don't see that it's still the same game. Among other things, he used Photoshop for the textures and optimized them down to the last detail. He even sometimes photographs the textures himself with his camera. Originally, he wasn't a fan of the game at all, but now he plays Minecraft regularly and works continuously on Realism Mats.
The main goal of the project is to make your game environment look extremely realistic. Accordingly, the blocks look unusually modern and are no longer pixelated. Some designs are even in 3D. This makes everything look even more real. You could probably tell a layman that you're not playing Minecraft right now.
In addition, the items have also been revamped. The best are the weapons. You would have never imagined a few years ago that a Minecraft sword could have such a high resolution. The creator is right in saying that Realism Mats is one of the most realistic texture packs on the internet. The fans see it the same way because it already has several thousand downloads.
Unfortunately, there is also something negative to say about the Realism Mats texture pack. The pack is only available via Patreon and therefore not for free. The opinions about it are different. Some think it's totally justified because it takes a lot of time to create such amazing textures. Others are more critical because they think that a Minecraft resource pack should be free. You should respect every opinion. After all, it's up to you to decide whether you want to pay money or prefer free alternatives.
Realism Mats is compatible with these Minecraft versions: 1.19.4 – 1.19.3 – 1.19.2 – 1.19.1 – 1.19 – 1.18.2 – 1.18.1 – 1.18 – 1.17.1 – 1.17 – 1.16.5 – 1.16 – 1.15.2 – 1.15 – 1.14.4 – 1.14 – 1.13.2 – 1.13 – 1.12.2 – 1.12
---
Armor
Art
Environment
GUI
Items
Models
Video
&

Screenshots

ADVERTISEMENT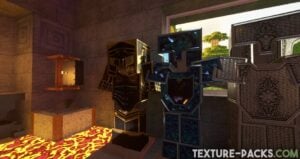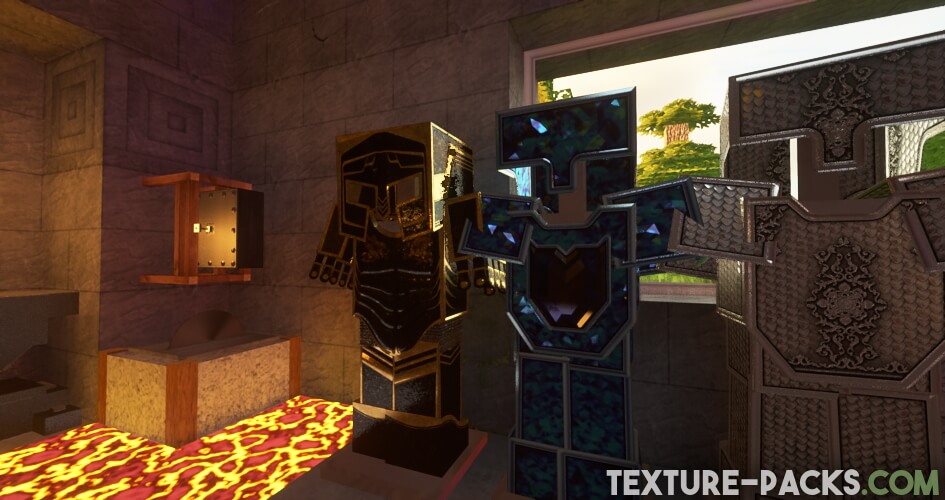 You can see in the info box that there are several different resolutions. We used the 1024x version for the screenshots and video recordings because it is the best. To be honest, it's not really suitable for normal gaming, because you'll only get a few FPS. So you should go for the 256x or 512x resolution if you want to have high FPS.
Comparison
Use our comparison tool to compare the Minecraft default pack with Realism Mats.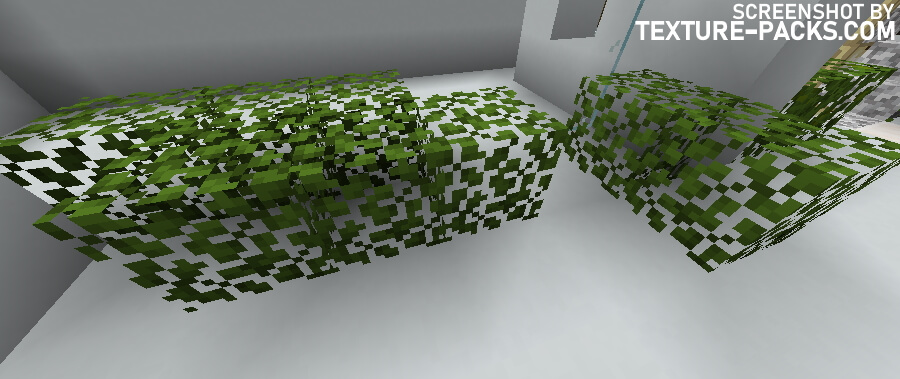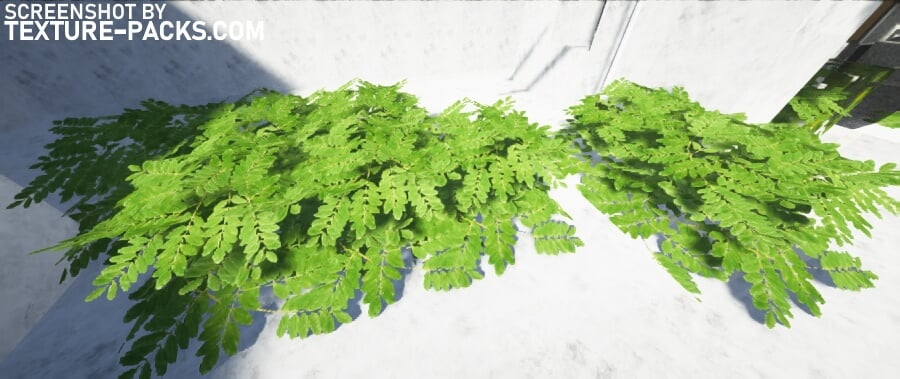 How to install the Realism Mats Texture Pack
First of all, you need to follow a few important steps to make sure that everything works for you without any problems. This guide is intended to prevent you from getting lags and bugs in Minecraft. Therefore, you should read everything carefully.
Firstly, you should check if the drivers of your graphics card are up to date. By the way, you should use a really good computer, because Minecraft might crash. Also, it is recommended to install the latest Java version and allocate more RAM to Minecraft.
Install OptiFine. You should definitely use Optifine so that you can use shaders. The best shaders to use are the paid SEUS PTGI shaders and the free BSL shaders. Both support raytracing, which makes the Realism Mats texture pack even more realistic. Sometimes the hardware goes crazy and something doesn't work, so you can also use Sildur's shaders and Nostalgia shaders as an alternative solution.
Now download Realism Mats. You have to be at least diamond level on the Imonedesign Patreon to get access to the download links. You can cancel the subscription directly, but then you will not receive any new updates.
Now you install Realism Mats in Minecraft. Click on "Options", then on "resource packs", and finally on "open pack folder". Move the downloaded ZIP file into this folder.
Activate the pack. Click on the pack icon and move it to the right. It may take a while until all files are loaded after you have done that. Until then you should wait and not press anything on your PC.
Realism Mats Texture Pack Download
ADVERTISEMENT
Blocks

Items

Completeness
Summary
Photorealistic graphics are often available, but they are rarely this good. You have to pay money for Realism Mats, but you get real quality.