ADVERTISEMENT
Today we are going to present you the Patrix texture pack, perhaps the best realistic pack ever. First things first, there are a total of four different resolutions available. However, you should only choose the best version with 256 pixels if you literally have a supercomputer. It's best to start with the lowest version, test how many FPS you get in Minecraft, and then work your way up. Minor spoiler: Your game probably won't run smoothly with the highest version. However, there's no shame in getting lags with these perfectly optimized textures, as the majority of players do.
One major difference compared to other realistic texture packs is that every block and almost every item is included. Normally, textures are only about 50 to 70 percent complete, but that's not the case here. We were downright amazed when we realized that not a single block is missing in the Patrix texture pack. Moreover, many of the blocks are connected to each other, which is made possible by Optifine. Another feature of this mod is that a single block can have several different textures. Due to this variation, your environment will constantly look different and you will certainly never get bored while gaming.
By the way, the creator advises using the SEUS PTGI shader, but you can use any shader if you don't necessarily need ray tracing graphics. Especially since SEUS is only suitable for high-end graphics cards, so you should rather look for an alternative on our site.
Patrix HD reminds you a bit of NAPP, which you can also download from our website for free. Both packs try to make Minecraft look like a next-gen game, which works remarkably well. For example, the leaves have now a lot of details and are rendered with a 3D effect. In addition, the leaves adapt to the biomes and change color accordingly. To be honest, it has rarely been so much fun to push your computer to its performance limit.
Most important files
By the way, the project consists of several files, which you can download one after the other on Mediafire. Here we list the contents of the most important files to give you a first overview:
• Basic: Contains the basic textures that you need to move to the very bottom of the Resource Packs menu.
• Items: The task of this ZIP archive is self-explanatory. It adds all available item textures.
• Models: In addition, custom models can be added here that will work with any resolution. Among other things, extra grass is added that works best with SEUS PTGI when the Smooth Lighting option is turned off.
• Add-on & Bonus: Alternatively, you can use these two files to add textures that match each biome. Note that you can't play both together.
In almost every pack there is a text file that lists all functions in detail. It also tells you how to disable an unwanted feature. Optionally, you can download the "block.properties" file from the Mediafire folder, which overwrites parts of the SEUS PTGI shader. As a result, the ore blocks glow, which looks extremely cool.
By the way, the Patrix pack also features custom mob animation from FreshLX that adds additional tweaks to fit the models better. He is the creator of the Fresh Animations texture pack and is a real expert in Minecraft mob animations.
Negative facts
So far, only the positive points have been mentioned, but as always in life, there are also negative facts. It should not unmentioned that only the 32x version is free. As a result, you have to subscribe to Patrix on Patreon to get access to all resolutions. After all, the cheapest subscription is enough for this, which you can cancel directly after the download. You will not get your money back, but the cancellation causes that you will not automatically continue to pay every month. Basically, this is the only not-so-pleasant news for you, because otherwise we only noticed good things about the Patrix resource pack.
In summary, the Patrix texture pack is definitely worth downloading if you are looking for an extremely high-quality game add-on. However, special care should be taken if you actually decide to get a shader pack, because you will need a very good PC, otherwise your game will crash. In the end, you have to decide for yourself if you want to spend money on this or if you prefer a free alternative like the LB Photo Realism texture pack. We advise you to try the free 32x edition first.
Patrix is compatible with these Minecraft versions: 1.19.3 – 1.19.2 – 1.19.1 – 1.19 – 1.18.2 – 1.18.1 – 1.18 – 1.17.1 – 1.17 – 1.16.5 – 1.16 – 1.15.2 – 1.15 – 1.14.4 – 1.14
Screenshots & Video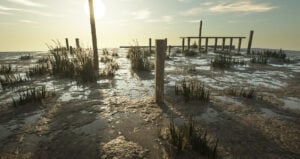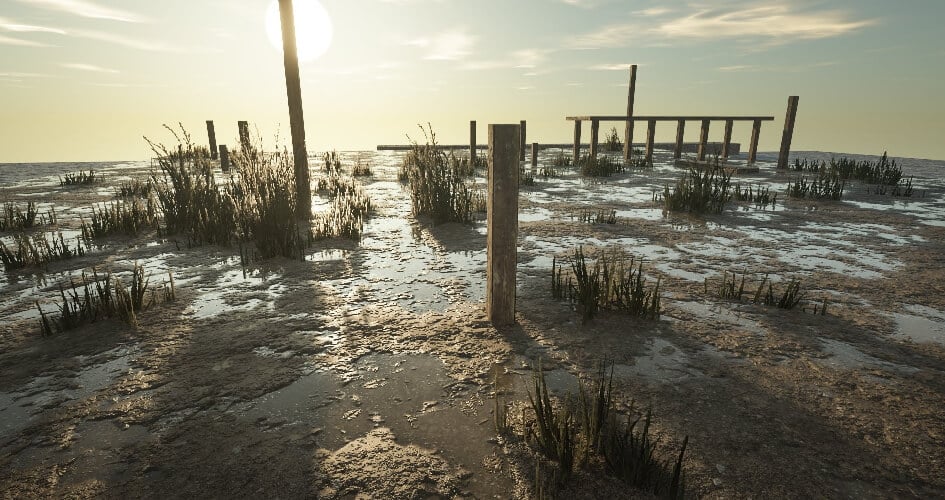 Most of the textures have a similar color as in the Vanilla default pack, so your buildings won't look too different when you play with this Patrix HD. By the way, most of the textures you see on the screenshots are from stock photo websites. Patrix has downloaded these images from there and modified them so that you can use them in Minecraft.
How to install the Patrix Texture Pack
Before the installation, you should first install the mod Optifine and the SEUS Shader. After that you can continue with this tutorial:
Click on the Patrix texture pack download links that are compatible with your game version and Minecraft edition. You need all packs for your Minecraft version.
Launch Minecraft.
Click on "Options" in the main menu.
In the options menu, go to the submenu "Resource Packs".
Click on "Open Pack Folder" at the bottom left.
Move the downloaded ZIP files into your resourcepacks folder.
You will see the packs on the left half of the resource pack screen. If it is not displayed in Minecraft, you need to unzip the files.
Move the cursor to the pack logo and click the arrow pointing to the right. The basic pack needs to be loaded at the bottom, but above the default/mod resources. All other Patrix packs can be loaded on top in any order.
Click on "Done".
The game may tell you during the installation that the pack was made for a newer or older Minecraft version. This is an error and you can still activate the pack.
Recommended settings:
Before you can really get started, you should urgently apply our recommended settings, because otherwise the textures will be messed up. You can make these changes in the Minecraft menu under Options. First, make sure that you have followed our installation tutorial correctly and installed OptiFine.
Quality Settings > Connected Textures: Fancy
Quality Settings > Natural Textures: Off
Quality Settings > Custom Colors: On
Quality Settings > Custom Entity Models: On
Quality Settings > Random Entities: On
Quality Settings > Anisotropic Filtering: Off
Detail Settings > Alternate Blocks: On
Detail Settings > Trees: Smart or Fancy
Performance Settings > Smart Animations: On
For SEUS: Shaders > Shader Options > Raytracing Options > Full Raytrace Reflections: On.
Patrix Texture Pack Download
| | | | |
| --- | --- | --- | --- |
| Progress: | Resolutions: | Operating systems: | File size: |
| 100% complete | 256x, 128x, 64x, 32x | Windows, macOS, Linux | 45.41MB |
Blocks

Items

Creativity

Realism
Summary
Thanks to the free demo, it is possible for every player to test the Patrix pack. We recommend you to use 32×32 resolution, because it is also suitable for normal PCs.