Since 2013 the John Smith Legacy Texture Pack exists, which is continuously improved by James Stone and has the Middle Ages as its main theme. You may also wonder which of the two Minecraft Texture Packs is better when comparing John Smith Legacy vs. JimStoneCraft Edition. Creator and designer James Stone says the difference is that John Smith retains the normal and traditional style. In contrast, JimStoneCraft (JSC) uses slightly smoother cobblestones and ores. In addition, there are several adjustments to some textures in the game and the creator prefers to play privately with JSC.
Originally the name was John Smith RPG Pack, but the creator did not update the pack. As a result, the John Smith Legacy Texture Pack was created by the community. In the past and today, the focus is still on a medieval style and is very well suited to building churches, castles, or ancient buildings. Accordingly, the focus and theme are the Middle Ages, which is also continued in the Minecraft Nether.
After you have completed the John Smith Legacy download you will notice that the blocks and items have a resolution of 32×32. You might also be looking for a reissue and a John Smith Legacy 64×64 version that is actually out there. Unfortunately, we had to realize that the support was stopped years ago and the pack is only playable in Minecraft 1.7.10. Of course, it is also possible to use it in newer Minecraft versions, but many textures will not be available.
John Smith Modded
Both texture packs are intended for Vanilla Minecraft, but on GitHub, you'll find several edits that are intended for Minecraft mod packs. You can find this project under the name "John Smith Modded". Each mod has different blocks and items in Minecraft. It takes an incredible amount of time to create these textures, so an outside team is involved. Officially it is listed as JohnSmith Technician's Remix. Currently supported are the FTB Modpacks, Tekkit, and Tekkit Lite. The focus is mainly on Feed the Beast, where the development team is also represented in the forum.
John Smith Legacy is compatible with these Minecraft versions: 1.20 – 1.19.4 – 1.19.3 – 1.19.2 – 1.19.1 – 1.19 – 1.18.2 – 1.18.1 – 1.18 – 1.17.1 – 1.17 – 1.16.5 – 1.16 – 1.15.2 – 1.15 – 1.14.4 – 1.14 – 1.13.2 – 1.13 – 1.12.2 – 1.12 – 1.11.2 – 1.11 – 1.10.2 – 1.10 – 1.9.4 – 1.9 – 1.8.9 – 1.8
Screenshots & Video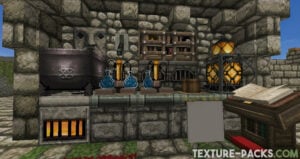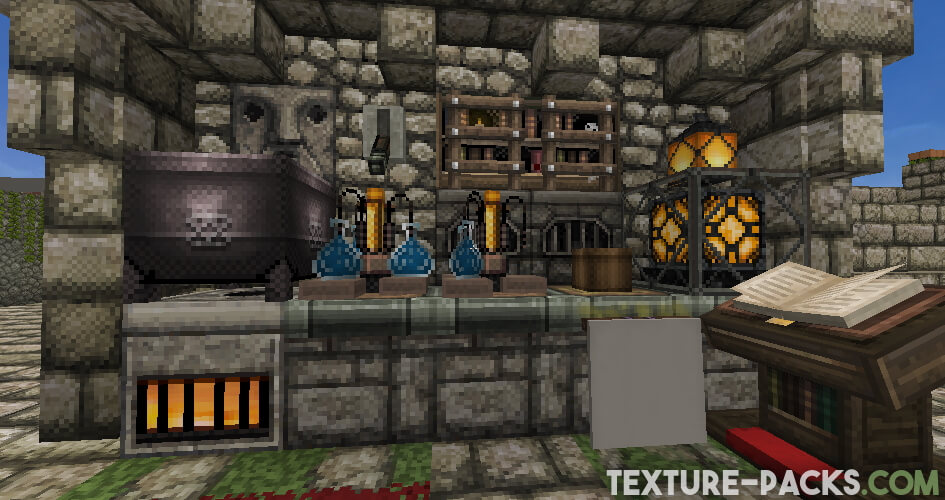 How to install the John Smith Legacy Texture Pack
Especially with the additional installation of the John Smith Legacy 3D Addon Pack, we recommend the use of Optifine. This makes the 3D models of the blocks look even more beautiful and extremely realistic.
First of all, we recommend that you think about which version you want to install. If you want to play with the latest release of John Smith in Minecraft, click on the appropriate download link. Depending on your download speed it may take a little longer or shorter.
After completing this process, you can start with the John Smith Legacy Texture Pack installation. We have created a small tutorial that will definitely work for you.
You can download and install any version of OptiFine on our website. This will give you an FPS boost and better-looking graphics.
Click on the John Smith Legacy download link.
Start Minecraft and go to the options in the main menu.
There you go to the resource packs and drag the file into the Minecraft window.
Move the pack from the left to the right side.
Click on "Done".
Support for OptiFine features, also Fabric mod textures Dramatic Doors, ShulkerBoxTooltip, and Mod Menu.
John Smith Legacy Texture Pack Download
🎮 Exist a John Smith Legacy Bedrock Edition?
YES! There is a John Smith Legacy pack for Xbox One, PS4, and MCPE.
❔ John Smith Legacy vs JimStoneCraft Edition – What's the difference?
While John Smith mainly stands for the traditional style, the JSC Edition is a revised version by the developer.
💻 What resolution does John Smith Legacy have in Minecraft?
There is a 32×32 resolution, but for Minecraft version 1.12 there is also a John Smith Legacy 64×64 edition available for download.
Blocks

Items

Shader compatibility

Sounds
Summary
The John Smith Legacy Texture Pack and JimStoneCraft are designed to make your Minecraft landscapes look like the ancient and medieval ages. For additional realism we recommend the download of the 3D Model Addon Pack.