We have all been impacted by the global pandemic, and even in Minecraft, it's no different. Let's call a spade a spade – there's a Corona texture pack that adds special add-ons. Most of the mobs in the game now wear facemasks that resemble real ones. While Creepers won't actually infect you with the virus, they may not adhere to social distancing…
It's important to note that neither we nor the creator of the pack intends to make fun of or belittle the seriousness of the topic. Instead, the Corona texture pack should be seen as a lighthearted and quirky addition. As soon as you start Minecraft, you'll notice changes right from the menu, including the new title "Covid Edition" instead of "Java Edition". Even the Bottle o' Enchanting has been transformed into disinfectant, so every time you use it, your virtual hands are sanitized. In addition to changes like toilet paper rolls and cans as items, there are many other surprises waiting for you to discover.
The Corona texture pack can be used for roleplaying or educational purposes, allowing players to simulate aspects of the pandemic in a virtual environment. This could be used for educational purposes to teach about hygiene practices, social distancing, and other pandemic-related concepts in a creative and interactive way. Some players may download the Corona texture pack as a form of personal expression, reflecting their experiences or thoughts about the pandemic through their Minecraft gameplay. It can be a way to express oneself and engage with dramatic events in a creative manner.
Features
You can also put on masks yourself, which reflect the design of your armor helmet. To give you a better overview, here are some of the best features of the Corona Texture Pack:
Mobs with masks
Wearable masks (helmets)
Wearable gloves (chest plates)
Hazmat suit (golden armor) by Codename Blue
Corona themed items and paintings
Enderdragon is spitting on you (retextured fireball)
Animals get a "infected" particle when you breed them (retextured heart particle)
Corona themed splashes on title screen
Corona themed background
Corona is compatible with these Minecraft versions: 1.16.5 – 1.16.4 – 1.16.3 – 1.16.2 – 1.16.1 – 1.16 – 1.15.2 – 1.15.1 – 1.15
---
Armor
Items
Mobs
Particles
Screenshots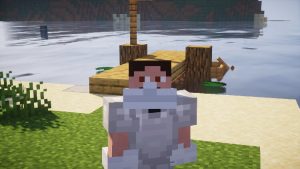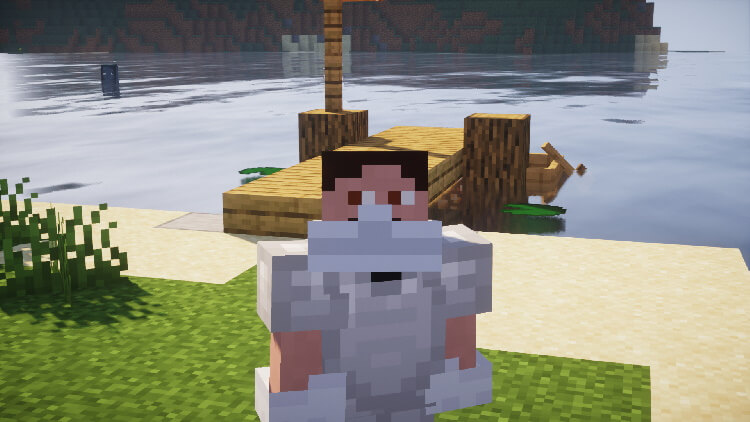 How to install the Corona Texture Pack
Install OptiFine if you want to use the pack with all features.
Click on the texture pack download link that is compatible with your game version and Minecraft edition.
Launch Minecraft.
Click on "Options" in the main menu.
In the options menu, go to the submenu "Resource Packs".
Click on "Open Pack Folder" at the bottom left.
Move the downloaded ZIP file into your resourcepacks folder.
You will see the pack on the left half of the resource pack screen. If it is not displayed in Minecraft, you need to unzip the file.
Move the cursor to the pack logo and click the arrow pointing to the right.
Click on "Done".
The game may tell you during the installation that the pack was made for a newer or older Minecraft version. This is an error and you can still activate the pack.
Corona Texture Pack Download
Blocks

Items

Shader compatibility
Summary
Minecraft now includes the Corona Texture Pack with face masks, gloves, disinfectants and much more.