RealSource RTX texture pack for Minecraft adds realistic RTX textures. According to many fans, it is the most realistic Minecraft resource pack ever. First of all, we want to tell you the most important facts. The Czech creator has made his project compatible with several Minecraft editions, which is something special. You can play RealSource RTX with MCPE, Bedrock, and the Windows Edition.
The texture pack looks especially good with the Windows edition because a PC is much more powerful. However, an NVIDIA graphics card is required. All 3D textures and shadow effects only work with RTX graphics cards. However, you don't need to go to the nearest store and buy one. The rest of the blocks and items will work fine with low-end devices. The creator made sure that the pack runs on tablets and mobile phones with 3 GB+ without any lags.
By the way, some people think that the RealSource texture pack is a shader by mistake. This is probably because the Minecraft landscapes look so realistic with it. Just like with extreme shaders. But it doesn't matter what you call the project. The blocks are detailed and have full RTX and PBR support. You'll feel like you're playing a next-gen game. Some blocks contain 3D and POM/PBR models and support most shader packs.
There are also a lot of RealSource RTX texture pack add-ons. They add new content, but they also require good hardware. You should only download them if your device is powerful enough. These are the best add-ons:
3D mobs
Glowing ores
God rays
Windy grass
Clearwater
3D furniture
Glowing stones
Connected glass
Shiny planks
A shader and other add-ons will be released in the future. But these are only side projects. The main goal is to further improve the RTX texture pack.
RealSource RTX is compatible with these Minecraft versions: 1.19.4 – 1.19.3 – 1.19.2 – 1.19.1 – 1.19 – 1.18.2 – 1.18
Screenshots & Video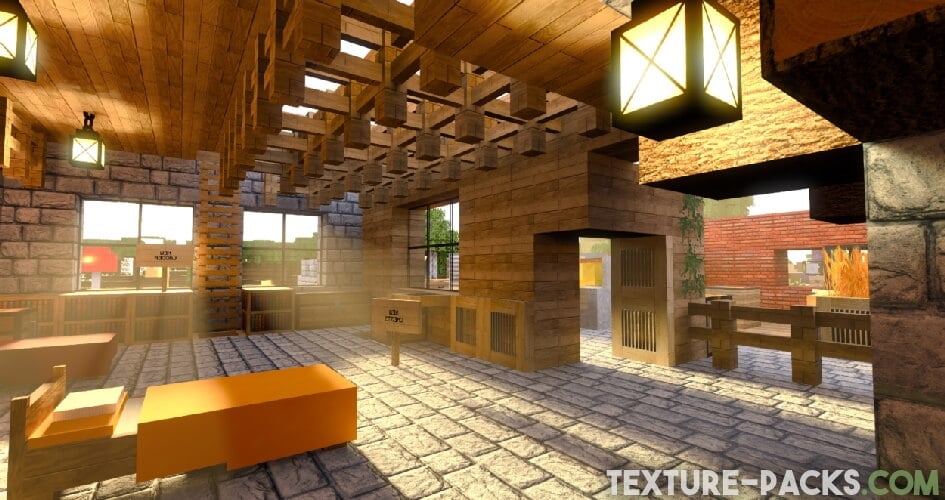 The screenshots will definitely convince you to download it. All RTX textures have reflections. If you choose a lower resolution, you won't get as good results as you see here on the screenshots with the full pack. We got between 50 and 60 FPS with the RealSource texture pack in our tests. We used an NVIDIA Geforce RTX 2060 graphics card with 16 gigabytes of RAM for the test run. You have to test yourself whether you meet the system requirements. We recommend a high-end graphics card.
Recommended Requirements
3840x2160px 4K display
32GB RAM
GeForce RTX 2060 OC
CPU Intel Core i7-10700KF
RealSource RTX Texture Pack Download
The installation of the RealSource texture pack is more tricky than with other packs. We will teach you how to do download and install RealSource RTX.
Click on the RealSource texture pack link to start the download. This will redirect you to the official website. There you can see different versions, but be careful. Some of them cost money. The free basic version is quite enough for the beginning. If you want a higher resolution, you'll have to pay between two and fifteen US dollars. Available versions are "ultra-low (free download)" for old devices, "basic" for 3 GB RAM, "HD" for 4-6 GB RAM, and "ultra HD" for 6-8 GB RAM.
You will be redirected to Mediafire. Click on the blue download button on this download page.
Start Minecraft and activate the RealSource RTX pack in the resource pack options.
The installation of an add-on works the same way. The only difference is that the add-on must always be on top of the resource pack list. A common problem after installation is that Minecraft crashes. This is due to the high resolution. As a solution, you should delete the pack and add a lower resolution.
The 3D and shading features works only on PC with an NVIDIA RTX graphics card. You can't get these features on mobile without an RTX card.
| | | | |
| --- | --- | --- | --- |
| Progress: | Resolution: | Operating systems: | File size: |
| 60% complete | 1024x, 512x, 256x, 128x, 64x | Windows, Android, iOS, macOS, Linux | 34.9 MB |