ADVERTISEMENT
The Luna HD texture pack was created by an Indian Minecraft fan who earns his living with this project. It's not always easy to get orders as a freelancer, so he decided to work on it full-time. Obviously, this wasn't possible from the beginning, but by now the project is extremely successful and earns him several thousand dollars a month. Nevertheless, the fun is in the foreground and not earning money.
This pack stands for only one thing and that is extreme realism in Minecraft. You can play Luna HD with different resolutions. All of them have their advantages and disadvantages. You should choose the lowest version if you use a low-end computer. This is because the blocks and items in this texture pack are very high-quality. You will definitely push your graphics card to its limit with the 512×512 resolution and in the worst case even crash it. Accordingly, you should be careful. However, the temptation to play with it is great, since it is the most photorealistic version of the pack after all.
Overall, almost nothing looks like vanilla Minecraft anymore, because all PBR textures are optimized down to the last pixel. Especially the leaves are very detailed and realistic. They are so realistic that they could easily appear in other video games that have better graphics than Minecraft. It's best to zoom in on the blocks yourself to see how detailed they are.
By the way, the developer uses only programs that are also used by the best 3D designers. The goal of the work is to rework every Minecraft texture and replace them with ultra-realistic RTX textures. Therefore, you can be sure that the Luna HD texture pack is highly qualitative.
Luna HD is compatible with these Minecraft versions: 1.19.3 – 1.19.2 – 1.19.1 – 1.19 – 1.18.2 – 1.18.1 – 1.18 – 1.17.1 – 1.17 – 1.16.5 – 1.16 – 1.15.2 – 1.15
Screenshots & Video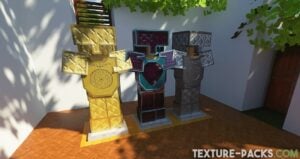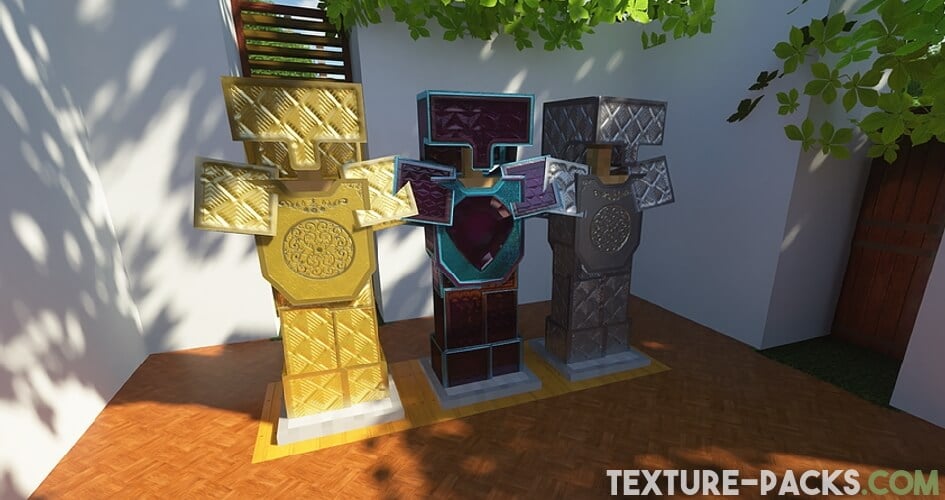 Also, you will only get the same results as we did if you use an RTX shader. That is why it is highly recommended to download a shader. According to the developer, he used SEUS PTGI for his screenshots to make the HD surface shiny, for example. All in all, the environment looks much nicer with SEUS and there are also great RTX textures to admire.
Furthermore, the screenshots are from the project's official Discord server, which already has several thousand members. There you can find pretty much everything you need as a fan. In general, the creator Batusai-X, whose real name is Sandeep P., seems to be extremely helpful and you can ask him any question you have.
Comparison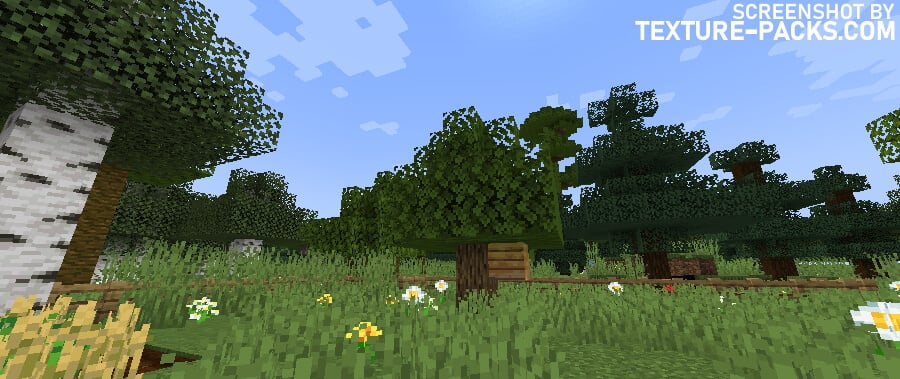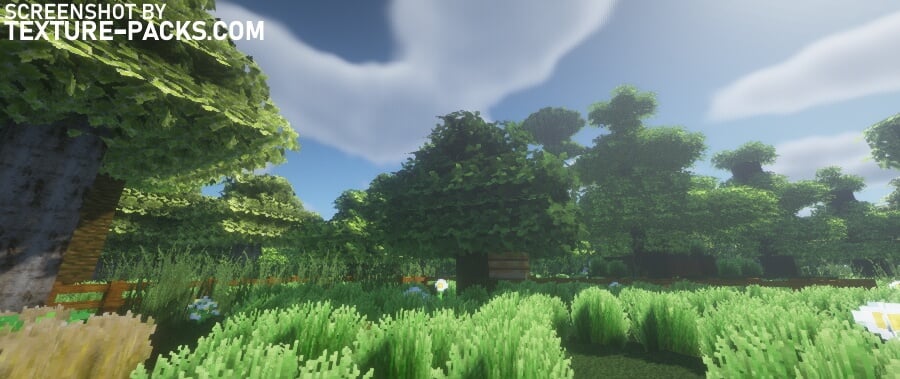 How to install Luna HD Texture Pack
As already mentioned, you should first download a shader pack, which only works with OptiFine. By the way, the author recommends the BSL shaders and Sildur's Vibrant shaders. After that, click on one of the Luna HD download links. However, you should be aware that only the 64x, 32x, and Bedrock version is free. So you can download this version of the Luna HD texture pack for free, but not the others. All others can only be downloaded and installed via Patreon. There you have to pay either 3$, 4,50$ or 9$ if you want to have the full version. Also, you will get new updates faster.
This tutorial will help you with the in-game installation:
Download and install OptiFine.
Click on the Luna HD texture pack download link that is compatible with your game version and Minecraft edition.
Launch Minecraft.
Click on "Options" in the main menu.
In the options menu, go to the submenu "Resource Packs".
Click on "Open Pack Folder" at the bottom left.
Move the downloaded ZIP file into your resourcepacks folder.
You will see the pack on the left half of the resource pack screen. If it is not displayed in Minecraft, you need to unzip the file.
Move the cursor to the pack logo and click the arrow pointing to the right.
Click on "Done".
The game may tell you during the installation that the pack was made for a newer or older Minecraft version. This is an error and you can still activate the pack.
Luna HD Texture Pack Download
You can download and install the 128x, 256x, 512x, and 1024x versions on Patreon. We recommend the free resolutions 64×64 and 32×32.
| | | | |
| --- | --- | --- | --- |
| Progress: | Resolution: | Operating systems: | File size: |
| 70% complete | 1024x, 512x, 128x, 64x, 32x | Windows, macOS, Linux, Android, iOS | 6 MB |
Blocks

Items

Realism

Popularity
Summary
Luna HD has some 3D blocks that make Minecraft look very realistic. In addition, there are great items and weapons that are incredibly detailed. Altogether, an outstanding job has been done, but unfortunately not everything is complete yet.