Definitely one of Minecraft's most iconic shader, SEUS Shaders, usually better known under Sonic Ether's Unbelievable, bring an unmistakable graphic quality to the game. The shader help to create a unique atmosphere for players tired of the monotony of Minecraft's graphics.
Recently, a team of volunteers has taken over the project improving the overall look and feel of the title Renewed. SEUS Renewed is a reinvention of the legacy versions of SEUS that brings you quality visuals at a reasonable performance using traditional rasterization-based rendering methods.
Sonic Ether's Unbelievable Shaders improve your environment in many ways. First of all, it's obviously the light that's undergoing major revisions, which simply makes it more realistic. Your world will be much brighter in daylight, filled with mystical light at night and a dark atmosphere in rainy weather. The shadows are also totally revised, as the SEUS soften the shadows, reduce contrasts and improve the management of shadows under trees. Finally, shadow projection now depends on the position of the Sun and the surrounding light sources. Also, it is not necessary to install an additional mod to be able to use shaders. You only need OptiFine.
Another area enhanced by SEUS Shaders is the sky. In addition to a less unnatural blue, the sky is criss-crossed by totally revised clouds with soft and detailed textures. A sky that is more pleasant to look at, therefore, embellished by a Sun and a Moon that are also new. Finally, the water, for its part, benefits from a less flat surface, which reflects the landscape and the light and is clearer, more limpid. It too becomes more realistic.
By the way, the Sonic Ether's Shader is perfect for the new Minecraft Bedrock or Minecraft Pocket Edition versions. It's one of the few shaders that works fine for MCPE.
SEUS, PTGI and Sonic Ether's Unbelievable Shaders is compatible with these Minecraft versions: 1.20 – 1.19.3 – 1.19.2 – 1.19.1 – 1.19 – 1.18.2 – 1.18 – 1.17.1 – 1.17 – 1.16.5 – 1.16 – 1.15.2 – 1.15 – 1.14.4 – 1.14 – 1.13.2 – 1.13 – 1.12.2 – 1.12 – 1.11.2 – 1.11 – 1.10.2 – 1.10 – 1.9.4 – 1.9 – 1.8.9 – 1.8
Screenshots & Video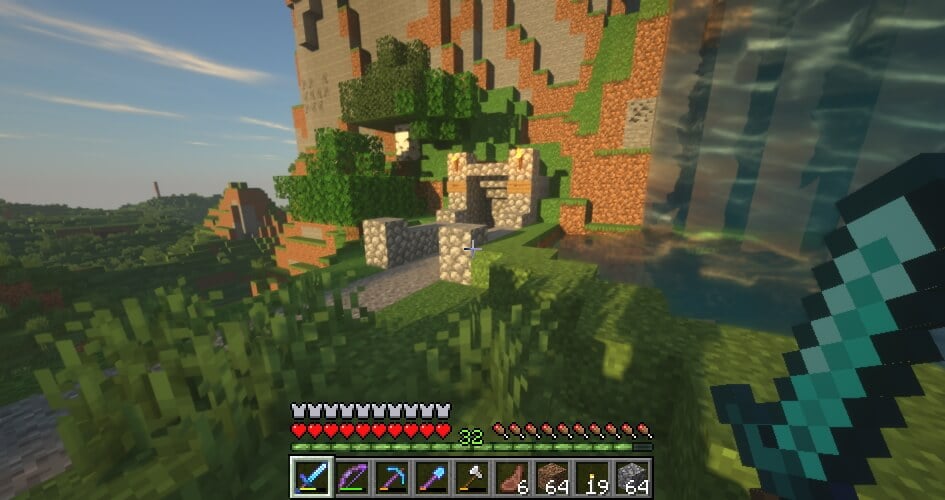 How to install SEUS Shaders
Install Iris shaders mod or OptiFine for older versions. These mods are the successor of the GLSL shaders mod that was previously used for the installation.
Click on the SEUS shaders download link. Please pay attention to the notes in our download section.
Open the Minecraft Launcher and select the newly created profile.
Launch Minecraft.
Go to the video settings in the options.
Click on shaders packs and open the shader folder in the lower left corner.
Move the downloaded ZIP file into this folder (.minecraft\shaderpacks).
Return to Minecraft and select SEUS in the shader list.
Click on done.
SEUS Shaders Download