Download RudoPlays shaders for Minecraft: They got published on August 17, 2013, and since then, the MediaFire download page hasn't seen any updates. Now, let's be clear, RudoPlays isn't designed to compete with the latest hyper-realistic shaders out there – it's low-end and quite basic, which explains its tiny file size of just 34.64KB. Right now, we're using it alongside the Alacrity texture pack, and the combination is out-of-this-world impressive.
First things first, this project is the brainchild of a Minecraft community creator, who goes by the name of RudoPlays. He's a genius when it comes to modding. While the developer hasn't been active in their social media accounts for quite a while, it's unlikely that they will return with new updates after all these years. That means you have two options: either play with the RudoPlays shader pack in older Minecraft versions or be prepared to tolerate a few minor bugs in newer MC versions. One such known bug is the delayed rendering of the landscape in the distance, taking a couple of seconds to load properly. But fear not, this only occurs when using a high render distance setting.
Features in the RudoPlays Shader Pack
Please note that the RudoPlays shaders don't go overboard with fancy features like waving grass or water ripples. It keeps things simple and clean, making it suitable for PCs in the medium-performance range. If you have a slightly better graphics card, you can definitely go for it without hesitation. But don't expect it to be a high-end shader with all the bells and whistles. A similar pack is the Tea shaders by Unicornblood2468.
Vibrant Colors
You won't believe the colors! They're so beautifully saturated and vibrant. And let's not forget the water – it's hands down the best we've ever seen in low-end shaders. However, we must mention that we missed having water reflections with this mod installed. That's something we usually find quite important in a shader. Furthermore, the underwater visuals are equally gorgeous, but there's a peculiar thing about the sun particles that seem to be present even when it's raining. A bit odd, but it doesn't ruin the overall experience.
Minecraft Sky in RudoPlays Shaders
Oh, and the daytime sky is a sight to behold! The RudoPlays shaders strike the perfect balance between brightness and realism, so no annoyingly overpowering glare on our screens. Let's talk about the sun. The sun in the RudoPlays pack is prettily rendered with sun particles at the lower right corner of the screen. Everything just feels right.
In addition, the afternoon visuals are on point, and when night falls, the gameplay is phenomenal. The darkness is real, but hey, it's nighttime after all. The moon casts shadows, though some might feel that they are a tad too strong. On top of that, the way the lanterns and glowstones light up the environment is great. Sure, there might be a tiny flaw with the lightning in some cases, but trust us, it's an insignificant price to pay for the sheer brilliance of the RudoPlays shader pack for Minecraft. Another thing we noticed is that clouds seem to be missing, but there's a shadow where the clouds should be.
Moving on, during thunderstorms, everything gets a bit darker and gloomier, but it's not too overwhelming for our taste. Maybe a touch darker would be even better, but it still fits the mood.
Bump Mapping for 3D-like Effect
Now, here's a cool thing the creator has added to complement the RudoPlays shaders – bump mapping. If you're not familiar with the term, it gives the Minecraft blocks a 3D-like effect, as if they are popping out of the walls. It looks especially awesome when it's raining in-game! Though we must admit, this feature might demand a bit more from your hardware, so make sure you have a decent setup to handle it. If you get lags, just disable this feature in the settings.
Now, let's tell you about the caves. Oh boy, this is the highlight of the RudoPlays shader pack for us! Without a torch, it's pitch black, and that's what makes it so insane. It really enhances Minecraft caves. The only minor issue is the torch, which has a weird black outline, but it's not a deal-breaker.
Conclusion
If RudoPlays doesn't quite meet your expectations, no worries! We've got an alternative recommendation for you – Chocapic13 shaders for Minecraft. Why? Well, because RudoPlays is actually based on Chocapic13's shaders, but it uses a version that's over ten years old. So if you want a more modern and feature-packed shader, Chocapic13 might be the way to go. Oh, and did we mention there was once a version of RudoPlays shaders for Android too? Unfortunately, it's no longer being developed for Minecraft PE, so keep that in mind if you're an Android gamer. Don't forget to download, rate, and comment!
RudoPlays is compatible with these Minecraft versions: 1.20.1 – 1.20 – 1.19.4 – 1.19.3 – 1.19.2 – 1.19.1 – 1.19 – 1.18.2 – 1.18 – 1.17.1 – 1.17 – 1.16.5 – 1.16 – 1.15.2 – 1.15 – 1.14.4 – 1.14 – 1.13.2 – 1.13 – 1.12.2 – 1.12 – 1.11.2 – 1.11 – 1.10.2 – 1.10 – 1.9.4 – 1.9 – 1.8.9 – 1.8 – 1.7.10 – 1.7
Video
&

Screenshots

ADVERTISEMENT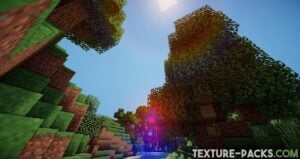 Comparison
Use our comparison tool to compare the Minecraft default pack with RudoPlays shaders.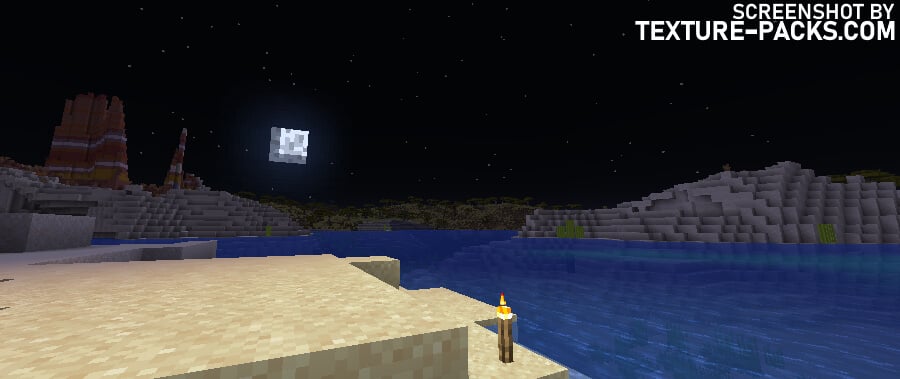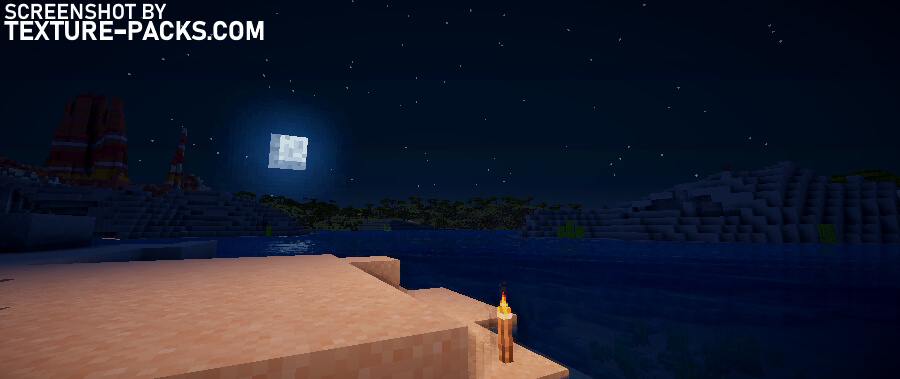 How to install the RudoPlays Shaders
Due to its very old codebase, RudoPlays shader pack only works with OptiFine and is not compatible with the newer shaders mod
Iris
, which relies on more up-to-date techniques.
Install OptiFine. This mod is the successor of the GLSL shaders mod that was previously used for the installation.
Click on the RudoPlays shaders download link. Please pay attention to the notes in our download section.
Open the Minecraft Launcher and start the game with OptiFine.
Launch Minecraft.
Go to the video settings in the options.
Click on shaders packs and open the shader folder in the lower left corner.
Move the downloaded ZIP file into this folder (.minecraft\shaderpacks).
Return to Minecraft and select the pack in the shader list.
Click on done.
RudoPlays Shaders Download
ADVERTISEMENT