ADVERTISEMENT
There are some Minecraft shader packs that are not yet popular. One of them is the MakeUp Ultra Fast shaders and we want to change that with this article. The basic settings of the pack remind you of old retro games. Fortunately, there are some adjustment options. Noobs can choose between the profiles low, medium, high, extreme, and a profile with all effects. These profiles are also available without shadows, which improves performance and boosts FPS. You can configure everything in the shader settings. If you are already more experienced, then you can also make individual customizations.
MakeUp Ultra Fast shaders have features that improve these things:
Shadow
Skies
Moving water, leaves, and grass
Colors
In addition to the mentioned features, the developer has added depth of field. You may already know this effect from cameras or your mobile phone camera. The DOF is the distance between the nearest and the furthest Minecraft block that is in acceptably sharp focus. If you get very close to a Minecraft block, the background will be blurred. Motion blur and volumetric lighting have also been added.
However, the performance suffers under these realistic effects. The depth of field requires a lot of CPU. Low-end laptops and computers are not good enough if you enable all shader features. If you want to play with high FPS, then you'd better deactivate these effects. The easiest way to do that is to choose the low profile.
This shader is compatible with every resource pack. Unfortunately, no POM and PBR are supported. But you only need this if you play with Realistico, ModernArch, or Patrix, for example. By the way, a great POM/PBR shader is ProjectLUMA. The goal of the MakeUp shader is that nobody gets lags with the pack. Overall, the shader can be rated as good. The god rays stood out positively in our tests. You see them when you look directly into the Minecraft sun. The clouds are also impressive.
We got very high and stable FPS with Windows and Linux in our performance tests. MacOS from Apple was not tested, but we used the graphics processors from Intel, AMD, and Nvidia. We assume that you will also get high frame rates with all other devices, with which we did not test the shader. However, the developer specifically points out that it is difficult to program a pack for every hardware and software.
Some of the code is inspired by other developers. For example, enhanced ambient occlusion is based on Capt Tatsu's ambient occlusion used in BSL shaders. The author XavierFST says, that he has not copied, but has tried to learn, adapt, and modify other people's ideas in favor of the shader.
MakeUp Ultra Fast is compatible with these Minecraft versions: 1.20.2 – 1.20.1 – 1.20 – 1.19.4 – 1.19.3 – 1.19.2 – 1.19.1 – 1.19 – 1.18.2 – 1.18 – 1.17.1 – 1.17 – 1.16.5 – 1.16 – 1.15.2 – 1.15 – 1.14.4 – 1.14 – 1.13.2 – 1.13 – 1.12.2 – 1.12 – 1.11.2 – 1.11 – 1.10.2 – 1.10 – 1.9.4 – 1.9 – 1.8.9 – 1.8
Video
&

Screenshots

ADVERTISEMENT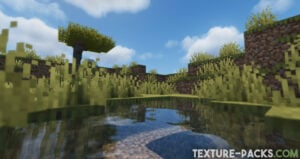 The screenshots show, for example, the animated water. It is crystal clear, moves smoothly, and creates small waves. Sometimes it's so dark at night that you have to be careful not to drown in-game. The creator has overdone it here with the gloomy graphics effects, but this is a common practice because SEUS Shaders is equally dark at night.
Furthermore, the MakeUp Ultra Fast shaders work smoothly in all Minecraft dimensions. The nether fortresses look scarier because of the better lighting. Also, the end with the ender dragon looks better with this Minecraft shader texture pack. But if you see any glitches, they will be fixed in a short time. The developer is very active on this project.
Comparison
Use our comparison tool to compare the Minecraft default pack with MakeUp Ultra Fast shaders.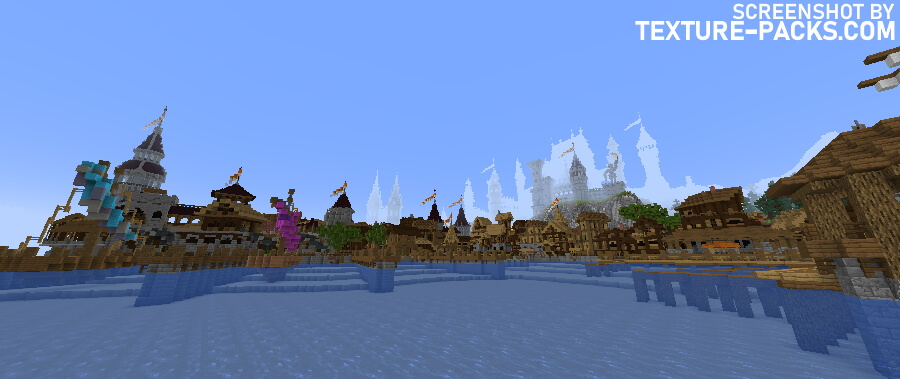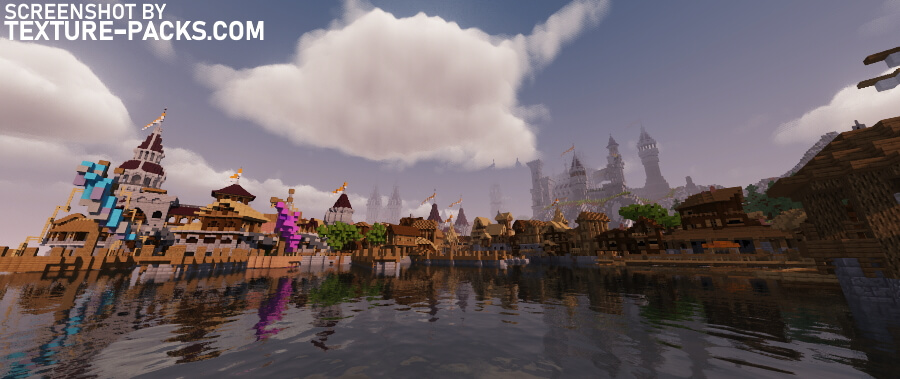 How to install the MakeUp Ultra Fast Shaders
Install Iris shaders mod or OptiFine. These mods are the successor of the GLSL shaders mod that was previously used for the installation.
Click on the Make Up Ultra Fast shaders download link. Please pay attention to the notes in our download section.
Open the Minecraft Launcher and select the newly created Iris profile.
Launch Minecraft.
Go to the video settings in the options.
Click on shaders and open the shader folder in the lower left corner.
Move the downloaded ZIP file into this folder (.minecraft\shaderpacks). The filename is "MakeUp-UltraFast.zip".
Return to Minecraft and select the pack in the shader list.
Click on Done.
MakeUp Ultra Fast Shaders Download
ADVERTISEMENT