ADVERTISEMENT
Originally, the Realistico texture pack was just a hobby project created out of boredom. However, the creator Matteo Rizzo, who also calls himself texturizzo on the internet, quickly realized that the Minecraft community liked it. As a result, it is one of the most successful and realistic texture packs on the internet.
A few blocks and items are missing here and there, but you have to overlook that. The Italian creator works as a photographer and therefore knows a lot about image editing. You might already know him from his other Minecraft texture packs Pastello, Minelands, and Bordercraft.
Unlike the others, the Realistico texture pack is unique. This is mainly due to the great mix of default realism and traditional designs. At first, you might think that it's just a normal Minecraft pack, but that's not true. The surfaces are extremely optimized and most of them are 3D. There is one thing you'll notice right away when playing, and that is the incredible amount of detail on the blocks.
However, shaders are needed for all these features, because otherwise, you have to play without the 3D textures. The developer recommends the SEUS shader for this because it supports POM and PBR. This will give you an immersive gaming experience.
Negative facts about Realistico
Overall, the Realistico texture pack makes Minecraft look like a completely different video game. Unfortunately, there are also negative facts. The full version is not free and costs several dollars. This might be a deterrent for some. For example, NAPP and Patrix are much more expensive. That's because you pay monthly on Patreon there. It's different with Realistico because of a one-time payment and you get all the updates for a year at no extra cost. But there is a problem here and that is that updates are released very rarely. Accordingly, a purchase is not really worth it.
Furthermore, you should know the differences between the free demo version and the full version. The most important is the resolution, which is 256x in the demo. This is relatively low, and players even complain that the textures have been scaled down uncharitably and don't look very good. In comparison, the paid version offers resolutions of up to 1024x and more textures. There are also specular maps, parallax occlusion, and normal maps for more realism.
Realistico is compatible with these Minecraft versions: 1.20.1 – 1.20 – 1.19.4 – 1.19.3 – 1.19.2 – 1.19.1 – 1.19 – 1.14.4 – 1.14 – 1.13.2 – 1.13 – 1.12.2 – 1.12 – 1.11.2 – 1.11 – 1.10.2 – 1.10 – 1.9.4 – 1.9 – 1.8.9 – 1.8
---
Video
&

Screenshots

ADVERTISEMENT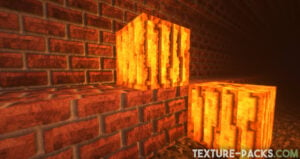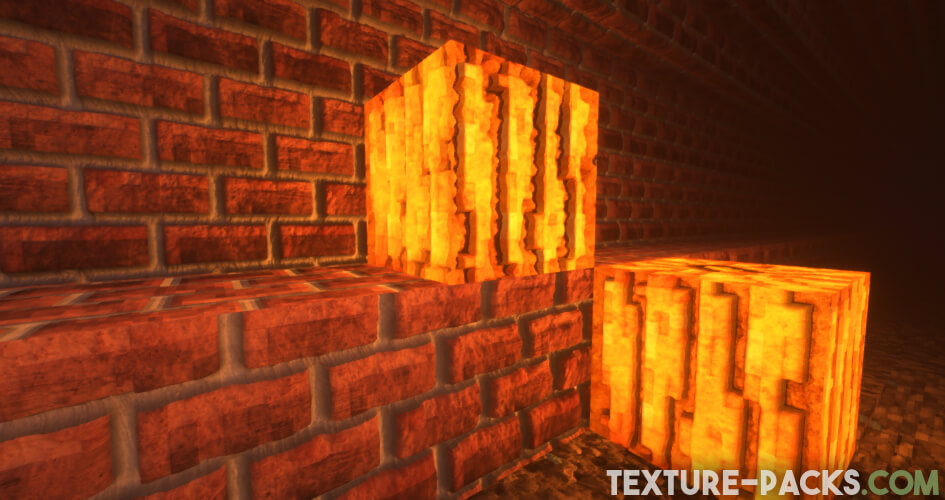 Comparison
Use our comparison tool to compare the Minecraft default pack with Realistico.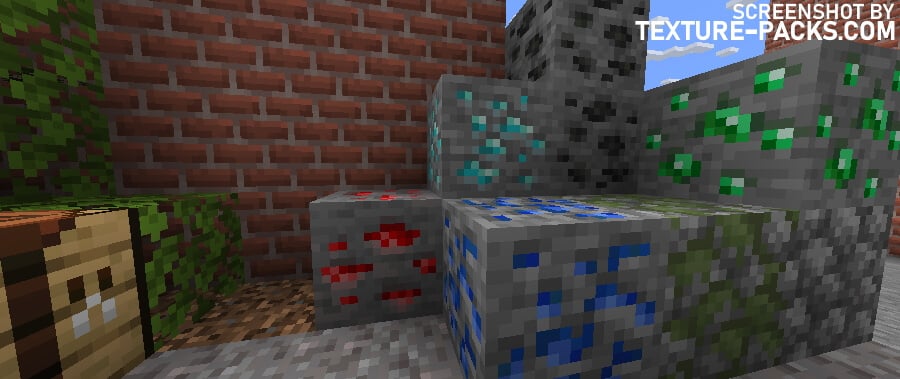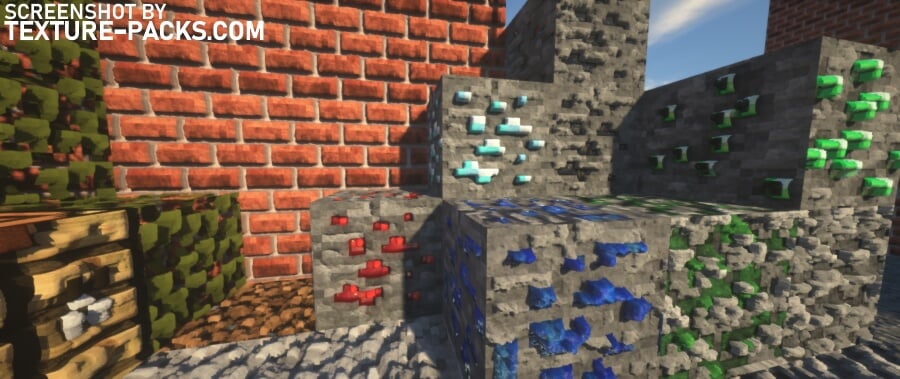 How to install the Realistico Texture Pack
The Realistico texture pack is exclusive for the Minecraft Java Edition, which is why there are currently no download links for Minecraft PE, Bedrock Edition, and MCPE. Until now, there are only illegal ports, but they don't even come close to the original. The real developer Matteo Rizzo refuses to release Realistico for mobile phones and consoles because the 3D blocks only work with shaders.
How to install Realistico for free
Click on the free Realistico texture pack download link. After that, the download will start immediately.
Launch Minecraft.
Go to resource packs in the options.
Move the downloaded file into the Minecraft window and agree to the import.
Install Realistico lite with the arrow pointing to the right.
How to install Realistico full version
First, click on the Realistico texture pack download button in our download section, which will redirect you to the official website of the pack.
You can choose between the resolutions 720p (256x) for $2.99, 1080p (512x) for $4.99 and 4k (1024x) for $9.99. Anyway, you should first check if your computer is able to render such high-resolution blocks in Minecraft. Otherwise, you will get a nasty surprise, because there is no right of return because it is a digital download.
Afterward, you click on pay and select PayPal or credit card as the payment method. It is also necessary to enter your email address and your country of origin.
You will receive an email with a download link to the latest Realistico texture pack full version after a few minutes. By the way, you will also receive all future updates via your email address.
Start Minecraft and use at least 4 GB Ram to avoid lags. If possible, your PC should have more RAM, which you can use for Minecraft.
Go to resource packs in the options and open the resource packs folder in the lower left corner.
Move Realistico into this pack folder and activate it in Minecraft. Sometimes an error message appears at this point due to an incompatible version. You have to ignore this.
Basically, that was the full installation of the Realistico texture pack for Minecraft. Nevertheless, it is highly recommended to install OptiFine and the SEUS shader as well, so that you get the same results as on the screenshots. Theoretically, you can also play with other shader packs. Provided they support the latest labPBR standard.
Realistico Texture Pack Download
ADVERTISEMENT