The Unity texture pack may seem unspectacular at first because it is a default edit. However, the first impression that the environment looks like vanilla Minecraft is deceptive, because there are significant differences, which will be explained to you below. It can be said that in this pack the details are crucial and compared to other packs, they are really outstanding.
First of all, you should know that the colors of the textures have been noticeably changed. This results in more natural color gradients and a generally more appealing landscape in your world. In the past, there was often a problem in Minecraft that the graphic elements were too colorful and didn't fit together very well. TheCyandiX solves this problem perfectly by using softer color shades. As a consequence, you will notice how your environment looks much better as a whole because the color textures fit together noticeably better. In addition, the contrasts are greatly reduced, so the new game look is more pleasing to your eyes.
You might be a bit surprised at the blocks because except for the new colors, they are very similar to the original default pack. But the parallels to vanilla Minecraft are intentional, as the creator didn't want to make too drastic changes. He wanted to keep the classic Minecraft feel. Accordingly, it is not a big surprise that the Unity texture pack also has a 16x resolution. This means that all blocks and items have a maximum of 16 pixels.
Unity Add-ons
Normal textures may not offer you enough realism. There is a solution for this because there is the "Unity: PBR Materials" add-on, which was developed with SEUS PTGI. SEUS is a realistic shader that, in combination with this add-on, adds more depth and realistic reflections to the blocks.
Nevertheless, we only recommend Sonic Ether's Unbelievable Shaders if you have a very good gaming PC. Also, be sure to install the latest version, otherwise, the blocks will look glossier than originally intended. Alternatively, you can choose another shader pack that also has the "RGBA specular maps" feature.
Besides the good shader support, the Unity texture pack also supports many mods. Here you can find a list of all mods that have been retextured and now look much nicer:
Trophy Slots
Ender Storage
XP Tome
Toolbelt
Stone Chests
Iron Shulker Boxes
The One Probe
Akashic Tome
OpenBlocks Elevator
Macaw's Bridges
Storage Drawers
Waystones
Backpacked
BluePower
Gravestone
Building Gadgets
Iron Chests
Better Crates
Metal Barrels
Furthermore, there is the "Unity: Dark Edition", which makes menus and GUI darker. This add-on pack is a modification for the Unity base pack and is also suitable for use with mods. By the way, we have already showcased a Dark Mode for Minecraft, which you are welcome to take a look at.
Unity is compatible with these Minecraft versions: 1.19.4 – 1.19.3 – 1.19.2 – 1.19.1 – 1.19 – 1.18.2 – 1.18.1 – 1.18 – 1.17.1 – 1.17 – 1.16.5 – 1.16 – 1.15.2 – 1.15 – 1.14.4 – 1.14 – 1.13.2 – 1.13 – 1.12.2 – 1.12 – 1.11.2 – 1.11 – 1.10.2 – 1.10 – 1.9.4 – 1.9 – 1.8.9 – 1.8 – 1.7.10 – 1.7
Screenshots & Video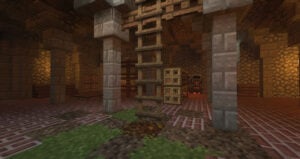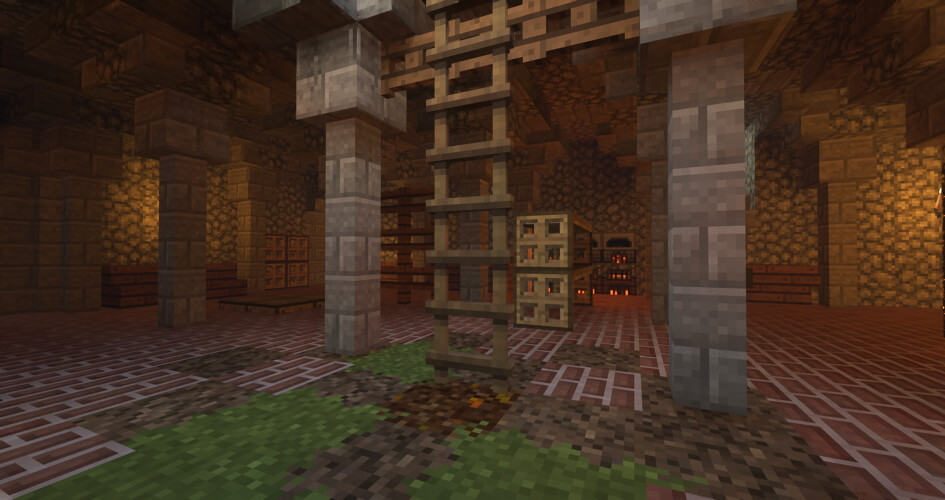 How to install the Unity Texture Pack
First of all, we recommend installing Optifine, because it will give you access to features added by Unity: Extras. These include random mobs, connected textures, custom sky, lightmaps, emissive textures, overlays, and more.
Now you will learn how to download and install the Unity texture pack and its add-ons.
1. The first step is to click on the Unity texture pack download link. This file is the base for all add-ons. The download process starts immediately and without ads because the files are hosted on Curseforge.
2. Launch the Minecraft Launcher and select a game profile that uses the same version as the pack. Then click Play to load the selected profile.
3. In the menu, click on Options and then on Resource Packs. This will take you to your personal Resource Packs storage location. Here you can activate or uninstall all packages.
4. Now you have to click on "Open resource packs folder". Move the Unity Base Pack or an addon into this folder.
5. Close this window and return to Minecraft. If everything worked, you should now see all the newly installed packs on the left side of the screen.
Unity Texture Pack Download
Blocks

Items

Creatures

Creativity
Summary
All in all, the creator of Unity offers you a lot of possibilities to customize the Minecraft graphics to your needs. Moreover, the resource pack manages to increase the aesthetics, although some similarities to the standard textures can be seen.