ADVERTISEMENT
In this article, we will delve into the details of the Dark Mode texture pack and explore how it brings a new dimension to Minecraft with its dark theme and mod support. The project is the brainchild of Fabian Brendli, a talented developer hailing from Germany. Fabian, known by his online pseudonym nebuIr, is passionate about coding and gaming. With his expertise and his love for Minecraft, nebuIr has created an exceptional texture pack that adds a simple yet striking dark mode or dark theme to the Minecraft Graphical User Interface (GUI).
One of the key features of the Dark Mode texture pack is its simplicity. Unlike many other texture packs that completely overhaul the visuals of the game, the Dark Mode pack uses only modified vanilla textures. This means that it retains the core essence of Minecraft's original design while adding a sleek and stylish dark theme to the user interface. This minimalist approach makes the Dark Mode perfect for players who prefer a clean and uncluttered aesthetic in their Minecraft gameplay.
In addition to its aesthetic appeal, Dark Mode also boasts impressive mod support. With support for over 100 mods, this texture pack offers an extensive range of compatibility with popular Minecraft mods. If you have a specific mod that you would like to see supported in the Dark Mode resource pack, you can easily create an issue and submit a mod support request on GitHub or leave a comment on this page.
One of the unique aspects of the Dark Mode texture pack is its versatility. Players have the option to use these dark textures as an add-on with other packs. This means that you can combine the dark theme with your favorite texture packs to create a personalized and customized gaming experience. This flexibility allows players to tailor their gameplay visuals to suit their preferences. Another perfect Minecraft add-on is the 3D Ores texture pack.
The dark theme of Dark Mode adds a whole new dimension to the Minecraft experience. It gives the game a different atmosphere, with a mysterious and moody vibe that can be particularly appealing for players who enjoy playing in darker settings or want a change from the traditional bright and colorful Minecraft visuals. The dark theme also makes certain elements of the game, such as text and icons, stand out more prominently, making it easier to navigate through menus, options, inventories, and interfaces.
Downsides
We explain the downsides in this paragraph. There are some situations where it may not be suitable or recommended to use the dark theme in Minecraft. Here are some scenarios in which it might be best to avoid playing with the Dark Mode texture pack:
Accessibility concerns: Some players may have visual impairments or other accessibility needs that require brighter or high-contrast visuals for optimal gameplay. The Dark Mode GUI, with its darker color palettes, may not be suitable for players with specific accessibility needs. It's essential to consider the accessibility requirements of all players when choosing texture packs for Minecraft. If you are affected by an eye disease, download the Night Vision texture pack.
Young children: Younger children may find the darker visuals of a Dark Mode texture pack unsettling or scary, especially if the gameplay includes elements of survival, adventure, or horror themes. It's important to consider the age and sensitivities of the players when deciding whether to use a Dark texture pack and opt for more age-appropriate options for younger players. A great pack for children is ZigZag.
Dark Mode is compatible with these Minecraft versions: 1.20.3 – 1.20.2 – 1.20.1 – 1.20 – 1.19.4 – 1.19.3 – 1.19.2 – 1.19.1 – 1.19 – 1.18.2 – 1.18 – 1.17.1 – 1.17 – 1.16.5 – 1.16 – 1.15.2 – 1.15 – 1.14.4 – 1.14 – 1.13.2 – 1.13 – 1.12.2 – 1.12 – 1.11.2 – 1.11 – 1.10.2 – 1.10 – 1.9.4 – 1.9 – 1.8.9 – 1.8 – 1.7.10 – 1.7 – 1.6.4 – 1.6
---
Video
&

Screenshots

ADVERTISEMENT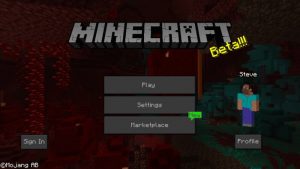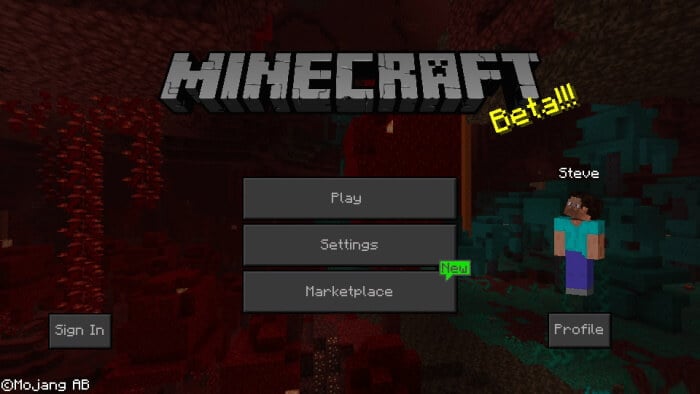 Comparison
Use our comparison tool to compare the Minecraft default pack with the Dark Mode.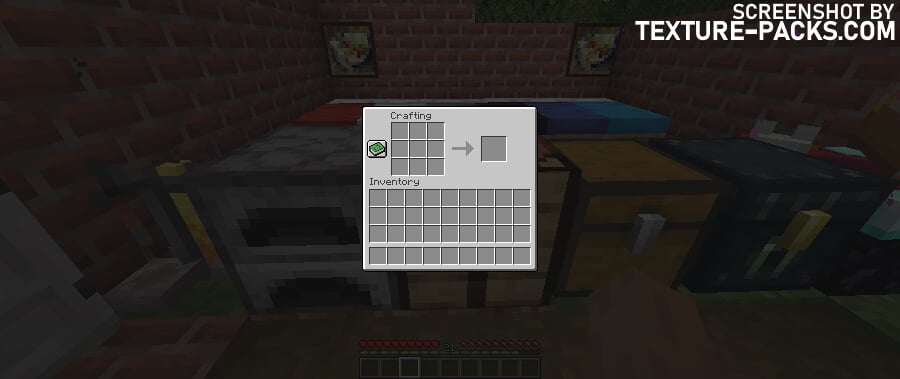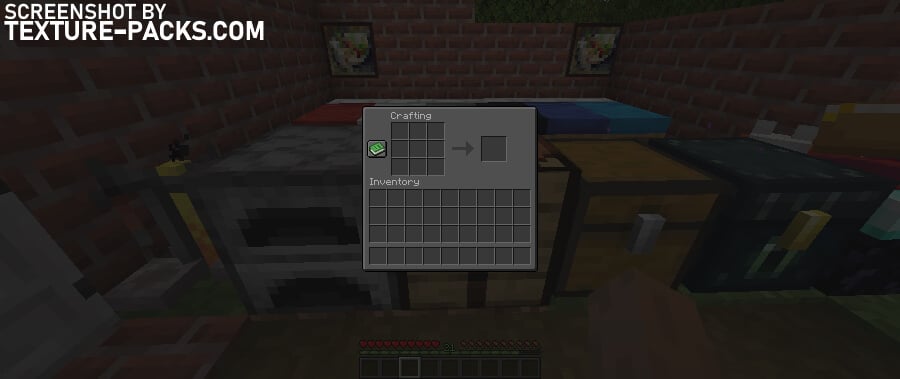 How to install the Dark Mode Texture Pack
Install OptiFine if you want to use the pack with all features.
Click on the texture pack download link that is compatible with your game version and Minecraft edition.
Launch Minecraft.
Click on "Options" in the main menu.
In the options menu, go to the submenu "Resource Packs".
Click on "Open Pack Folder" at the bottom left.
Move the downloaded ZIP file into your resourcepacks folder.
You will see the pack on the left half of the resource pack screen. If it is not displayed in Minecraft, you need to unzip the file.
Move the cursor to the pack logo and click the arrow pointing to the right.
Click on "Done".
The game may tell you during the installation that the pack was made for a newer or older Minecraft version. This is an error and you can still activate the pack.
Dark Mode Texture Pack Download
ADVERTISEMENT
GUI

Shader compatibility

Loading screen
Summary
The Minecraft Dark Mode Texture Pack darkens your inventory, loading screen, GUI and much more. We recommend its use, as it is extremely eye friendly.