ADVERTISEMENT
The first version of the SummerFields texture pack for Minecraft was released at the end of 2013. Originally it was a project by LithiumSound, but he stopped his work after a short time. As a result, fans formed a team that has been releasing regular updates ever since. In general, it is good if not only one person works on new updates. If someone temporarily has little time, someone else can simply help out. This ensures that the pack will continue to exist for many years to come. You could theoretically also contribute to the project because everything is publicly available on GitHub. One contributor is chengzzi89 for example, who is mainly known for the Paper Cut-out Texture Pack.
Especially older Minecraft players feel nostalgia when they play with SummerFields. That's because many still know it from the past. The texture pack has been somewhat forgotten over the years, but it's still top-notch. Some people say that the pack can't keep up with newer ones, but that's a matter of taste. It got many views on YouTube back then, which is unthinkable nowadays. Now, realistic packs like Patrix are much more popular on social media.
The SummerFields textures are overall classic and suitable for players who like a medieval environment. The colors are very warm and the entire Minecraft world looks like it's high summer. That's why the name is perfectly chosen. Everything is more colorful and not as gloomy and boring as in Minecraft vanilla. By the way, the main inspirations for new textures are Jolicraft, GoodMorningCraft, and the game Fable – The Lost Chapters. All three are a bit older, but that fits the overall impression because even the official website is not modern.
SummerFields is compatible with these Minecraft versions: 1.21 – 1.20.3 – 1.20.2 – 1.20.1 – 1.20 – 1.19.4 – 1.19.3 – 1.19.2 – 1.19.1 – 1.19 – 1.18.2 – 1.18 – 1.17.1 – 1.17 – 1.16.5 – 1.16 – 1.15.2 – 1.15 – 1.14.4 – 1.14 – 1.13.2 – 1.13 – 1.12.2 – 1.12 – 1.11.2 – 1.11 – 1.10.2 – 1.10 – 1.9.4 – 1.9 – 1.8.9 – 1.8 – 1.7.10 – 1.7 – 1.6.4 – 1.16
---
Art
GUI
Armor
Particles
Mobs
Video
&

Screenshots

ADVERTISEMENT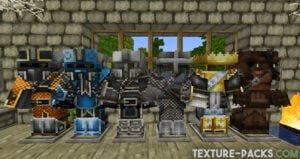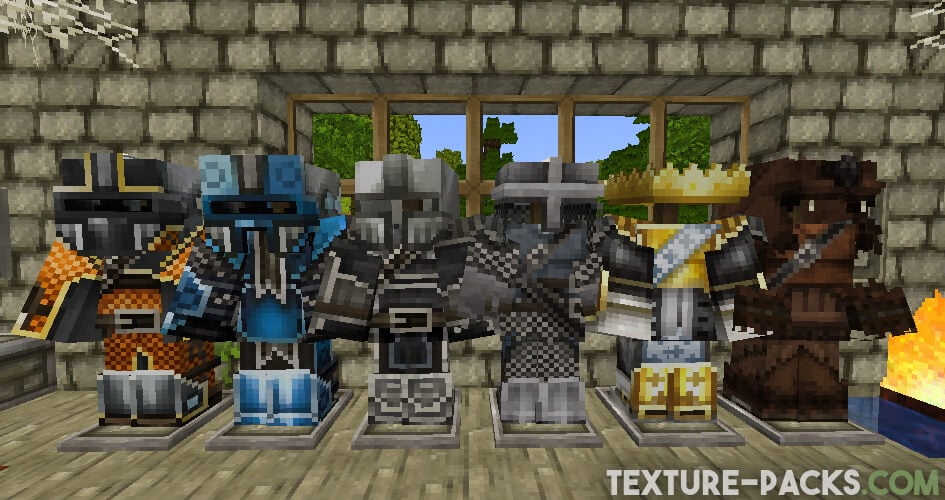 The only negative about SummerFields is the low resolution of the blocks and items that you can see in the screenshots. You really shouldn't have a problem with 32×32 textures, because otherwise playing Minecraft won't be that much fun. If you don't care about the resolution, the SummerFields texture pack is definitely worth a try.
Comparison
Use our comparison tool to compare the Minecraft default pack with SummerFields.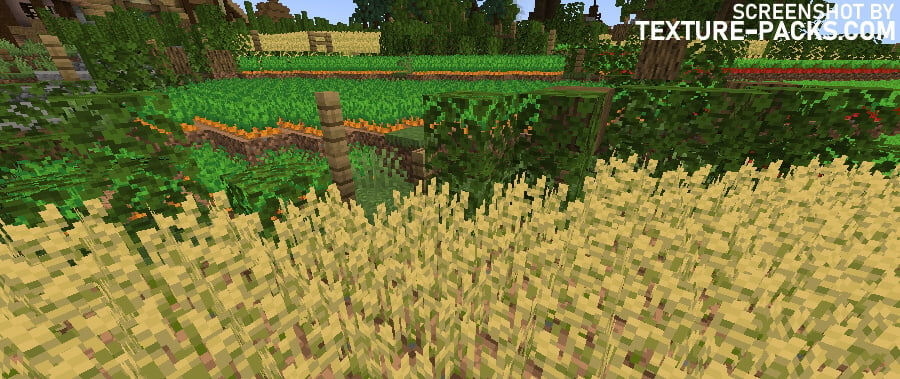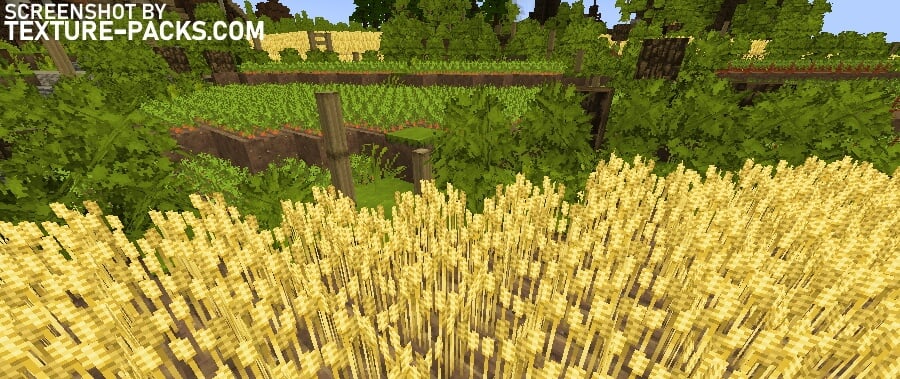 How to install the SummerFields Texture Pack
Furthermore, the SummerFields texture pack is also available for Minecraft PE, MCPE, and Bedrock. This is also important because the majority plays these editions. But don't worry, the Java Edition for computers is also supported. As a result, there are many download links, but they are all free. Now you will learn how to install the textures in Minecraft.
Check out the easy steps to install everything with just a few clicks.
To use all the cool features in this pack, download and install OptiFine.
Download the SummerFields texture pack for Minecraft from the file section below. Pick the file that matches your Minecraft edition and version.
Launch Minecraft.
Click "Options" on the main menu.
In the options, go to the submenu "Resource Packs".
Click "Open Pack Folder" at the bottom left to see a folder titled "resourcepacks".
Put the downloaded ZIP file into your "resourcepacks" folder. Or, just just drag and drop it into the Minecraft window to add the pack.
You will see the pack on the left side of the resource pack selection menu. Unzip the file if you can't see the pack.
Hover over the pack thumbnail and click the arrow pointing right.

If the game says the pack is for a newer or older Minecraft version when you activate it, don't worry! It's just a heads-up. Click 'Yes' and enjoy the new textures – it won't affect your gameplay.

Click "Done" and all assets have been loaded.
SummerFields Texture Pack Download
ADVERTISEMENT