One of the key elements that make Minecraft so special is its visual style, which combines pixel art with a sense of whimsy. And no mod embodies this whimsical charm quite like the Jolicraft texture pack by Jolicoeur. At the heart of the pack are its features, which are designed to transform your boring Minecraft world into an adventure. One of the standout features of Jolicraft is its ability to change almost everything in Minecraft, giving you a fresh and vibrant environment to explore. From tools to the GUI and HUD, from the boat to the sign, sun, moon, bed, biomes, and more – Jolicraft has got you covered. The chosen theme is a mixture of medieval and fantasy. Hence the motto "It's like real life, don't take it too seriously", because you will find some crazy or strange items and blocks.
But it's not just about aesthetics – Jolicraft also adds new skins, including the lovable "Andre the Wanderer" skin. All hostile mobs and friendly mobs are also given a makeover, bringing them to life with their unique style. One of the best features is the animations. From animated water and lava to dynamic sky colors and improved water colors, the Jolicraft resource pack breathes new life into the game with its eye-catching animations.
And if that's not enough, Jolicraft even comes with its own unique taste – grilled cheese and chocolate milk! Okay, maybe not literally, but the delightful combination of hundreds of new textures is sure to leave you with a satisfied and enchanted feeling.
One of the unique aspects of the Jolicraft pack is its resolution. While many other projects opt for higher resolutions such as 256×256, Jolicraft proudly sticks to the classic 16×16 resolution. According to the creator Jolicoeur, whose name translated means "happy heart", 16×16 is the perfect resolution to match the style of Minecraft, as it complements the purposefully crude low-res pixel crafting nature of the game. Jolicoeur believes that pixels are beautiful and in a grid of 16×16, they are damn near perfection. By the way, the Pixel Perfection texture pack uses the same resolution.
In fact, Jolicraft has been so well-received that it has been published on the Minecraft Marketplace with hand-drawn HD textures, including 128×128 HD textures, 64×64 textures, and 16×16 textures, making it accessible to players with different devices, including low-end ones. This flexibility in resolution options ensures that Bedrock and PE players can enjoy the whimsical charm of Jolicraft, regardless of their device's capabilities.
Jolicraft is compatible with these Minecraft versions: 1.20.2 – 1.20.1 – 1.20 – 1.19.4 – 1.19.3 – 1.19.2 – 1.19.1 – 1.19 – 1.18.2 – 1.18 – 1.17.1 – 1.17 – 1.16.5 – 1.16 – 1.15.2 – 1.15 – 1.14.4 – 1.14 – 1.13.2 – 1.13 – 1.12.2 – 1.12 – 1.11.2 – 1.11 – 1.10.2 – 1.10 – 1.9.4 – 1.9 – 1.8.9 – 1.8
---
Armor
GUI
Items
Environment
Blocks
Video
&

Screenshots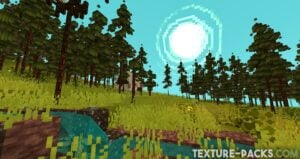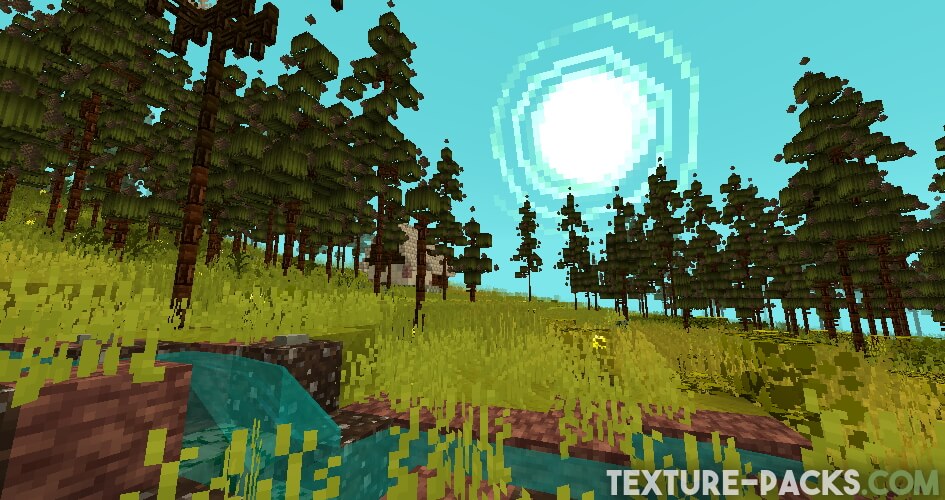 Comparison
Use our comparison tool to compare the Minecraft default pack with Jolicraft.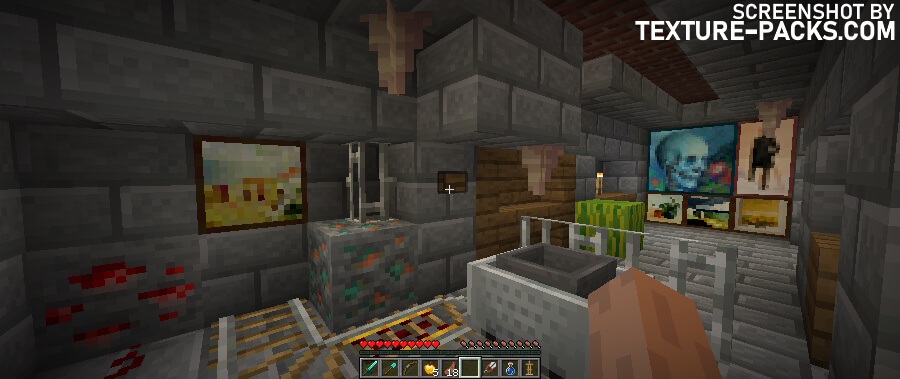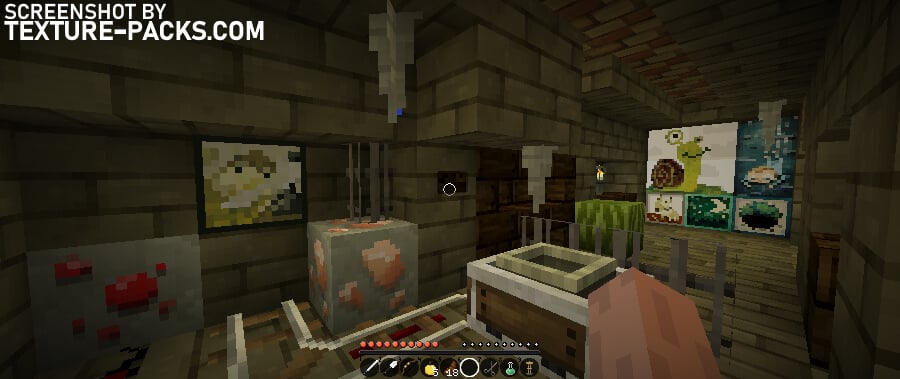 How to install the Jolicraft Texture Pack
I recommend that you read through my review before you start downloading and installing Jolicraft. Now we teach you how to install Java texture packs.
Install OptiFine if you want to use the pack with all features.
Click on the texture pack download link that is compatible with your game version and Minecraft edition.
Launch Minecraft.
Click on "Options" in the main menu.
In the options menu, go to the submenu "Resource Packs".
Click on "Open Pack Folder" at the bottom left.
Move the downloaded ZIP file into your resourcepacks folder.
You will see the pack on the left half of the resource pack screen. If it is not displayed in Minecraft, you need to unzip the file.
Move the cursor to the pack logo and click the arrow pointing to the right.
Click on "Done".
How to install Jolicraft for Bedrock
As a gamer of the Minecraft Bedrock version, this will probably be the most important question for you. On the positive side, the installation is very easy and you'll have completed it quickly. However, you must purchase Jolicraft MCPE from the Minecraft PE Marketplace. But this is completely legitimate because it takes a really long time to get such a great 16x texture pack up and running.
Launch Minecraft Bedrock.
Go to Minecraft Marketplace and search for "Jolicraft"
Purchase the Texture Pack
Activate the Jolicraft in the options under "Resource Packs"
If you have problems, you can alternatively use our Jolicraft Download Link which will take you directly to the right page.
Jolicraft Texture Pack Download
Blocks

Items

Shader compatibility
Summary
Jolicraft texture pack is a cute resource pack for all Minecraft editions. We also offer you an additional download for MCPE, Minecraft PE & Bedrock.