Perhaps you haven't heard of the oCd texture pack, but that doesn't matter. Developed by FVdisco from Australia in 2014, this pack has gained immense popularity for its highly-simplified and slightly stylized visuals. The same guy is also the owner of the YouTube channel FVDisco and he wanted to enhance the visual appeal of his Minecraft videos with his own pack. Undoubtedly, the pack increased the Australian's fame, who is also a talented mapmaker. However, that was over ten years ago, and much has occurred since then. His Redstone videos reached millions of viewers, but just a few years later, he vanished from the scene. Initially, the oCd pack was only compatible with Minecraft 1.8. However, due to its popularity, fans have continued to update the pack to work with newer versions of Minecraft. One of them is the player named AntonLandaoALVQ who took over the project and all associated tasks.
By the way, the project name "oCd" stands for "Obsessive, Compulsive; and not the least bit Disordered," which reflects the pack's clean and organized aesthetic. FVdisco wanted to create a project that was both visually pleasing and easy to use, and the oCd texture pack achieves just that.
You should know that the first textures are now over ten years old, and new ones have been added with every Minecraft update. All graphics have been created for players who prefer a more minimalist and streamlined Minecraft experience, with blocks and items that are uniform in design and color. It can be said that the oCd pack bears little resemblance to vanilla Minecraft as it relies on brighter colors, making the entire landscape more vibrant. Furthermore, these blocks and items are not found in any other pack. Nevertheless, unintentional similarities to other packs, such as Paper Cut-out or Soft Bits, are possible.
Features of the oCd pack
The oCd pack features simple textures with clear edges. This is usually achieved with one or two colors. For example, the dirt block is a fantastic illustration because it appears simply designed and bordered. Similarly, the diamond ore has precisely four squares in the middle and also blends into the uncomplicated design. The unique style has made the pack a popular choice for players who find the standard Minecraft textures to be too busy or distracting.
One minor disadvantage is that some blocks are difficult to distinguish. They are so smooth that even seasoned players may find them almost unrecognizable. Additionally, there are ubiquitous rectangles, which do not aid in distinguishing them better. However, this does not apply to all Minecraft elements. The wool blocks are perfectly discernible, primarily due to the bright colors, which can be seen even from a great distance.
According to the creator FVDisco, it was sometimes challenging to realize his ideas because the design options are restricted to a 16×16 resolution. Thus, few details should be anticipated on the textures. This means that only 16 pixels per block side are rendered. This fact is great for every gamer because it results in higher FPS, making Minecraft run smoother. Meanwhile, there is a second version that doubles the level of detail. To be honest, this change is not that significant because simple textures are still visible. Some players may prefer to play with a 32×32 resolution, making the second version a suitable alternative to the original oCd vanilla pack.
After installing the oCd Sofron texture pack, you will probably need some time to get used to it. However, you will have more fun constructing Redstone since a Redstone line, for example, is much easier to see. With continued support from fans, the project will likely remain a staple of the Minecraft experience for years to come.
The oCd Pack is compatible with these Minecraft versions: 1.20.1 – 1.20 – 1.19.4 – 1.19.3 – 1.19.2 – 1.19.1 – 1.19 – 1.18.2 – 1.18.1 – 1.18 – 1.17.1 – 1.17 – 1.16.5 – 1.16 – 1.15.2 – 1.15 – 1.14.4 – 1.14 – 1.13.2 – 1.13 – 1.12.2 – 1.12 – 1.11.2 -1.11 – 1.10.2 – 1.10 – 1.9.4 – 1.9 – 1.8.9 – 1.8
---
Environment
GUI
Items
Misc
Mobs
Terrain
Video
&

Screenshots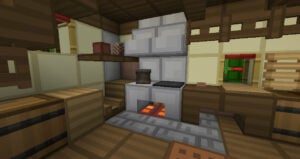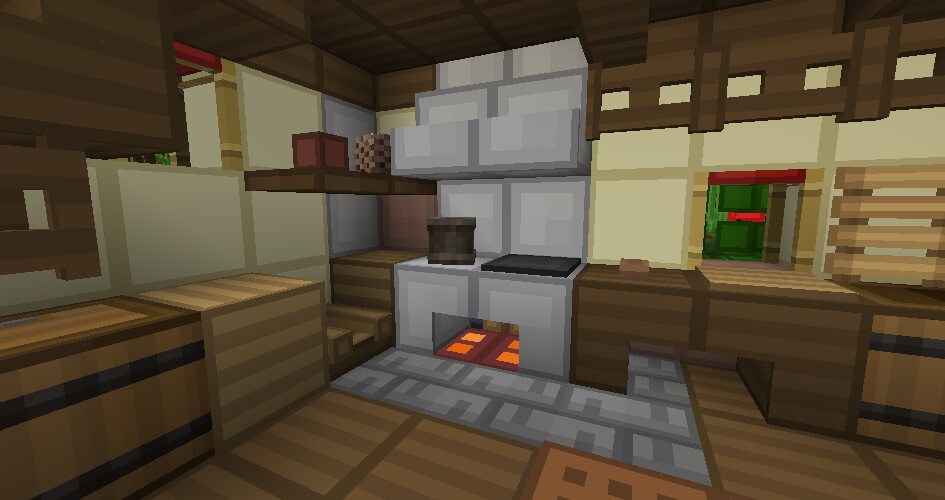 Comparison
Use our comparison tool to compare the Minecraft default pack with oCd.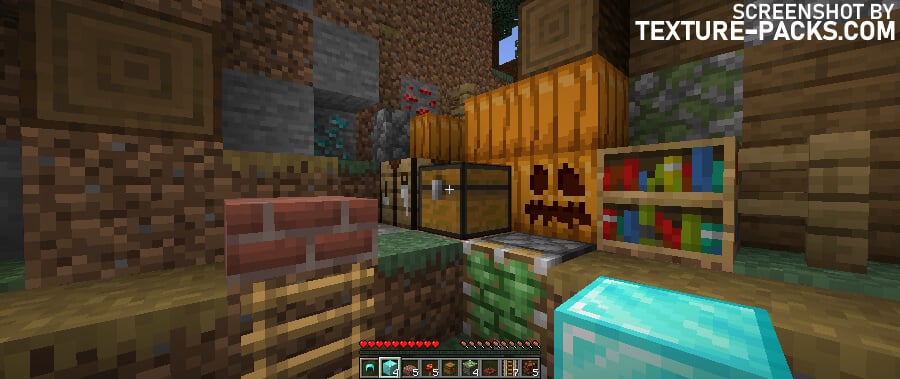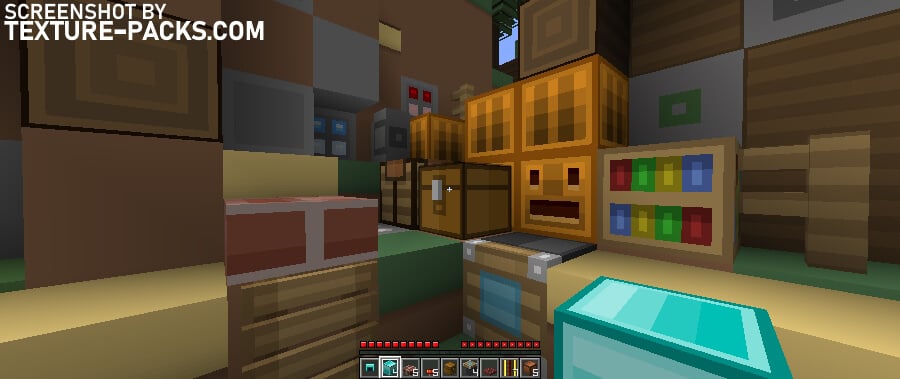 How to install the oCd Texture Pack
To install the oCd texture pack you must own the Java Edition or the Bedrock Edition of Minecraft. Unfortunately, at the moment the oCd Pack Vanilla is not available in the Marketplace and as a result, you cannot install it on consoles. But fortunately, it is possible to install it over the Internet for Minecraft PE and MCPE. The following tutorial is for PC players:
Download and install OptiFine.
Click on the oCd texture pack download link that is compatible with your game version and Minecraft edition.
Launch Minecraft.
Click on "Options" in the main menu.
In the options menu, go to the submenu "Resource Packs".
Click on "Open Pack Folder" at the bottom left.
Move the downloaded ZIP file into your resourcepacks folder.
You will see the pack on the left half of the resource pack screen. If it is not displayed in Minecraft, you need to unzip the file.
Move the cursor to the pack logo and click the arrow pointing to the right.
Click on "Done".
The game may tell you during the installation that the pack was made for a newer or older Minecraft version. This is an error and you can still activate the pack.
oCd Texture Pack Download
Blocks

Items

Mobs

Completeness
Summary
With the oCd Pack Vanilla you will experience Minecraft in a new way. In our opinion, the color selection is prettier and clearer compared to the default pack. Without a doubt, your buildings will look more structured and sophisticated.