ADVERTISEMENT
You probably don't know the oCd texture pack yet, but that doesn't matter. It was originally released by the owner of the YouTube channel FVDisco to make his Minecraft videos look more beautiful. For sure, the pack has made the Australian, who is also a talented mapmaker, even more famous. However, that was back in 2011 and a lot has happened since then. His Redstone videos reached several million people, but just a few years later he disappeared from the scene. As a result, the oCd texture pack was also discontinued, so a player named AntonLandaoALVQ took over the project and the work associated with it. Meanwhile, he alone keeps everything up to date.
The first textures are now over ten years old and new ones have been added with every Minecraft update. Basically, it can be said that there are not many similarities to vanilla Minecraft, because the oCd texture pack relies on brighter colors. This makes the entire landscape look more vibrant.
Also, you won't find these blocks and items in any other pack. Nevertheless, unintentional similarities to other resource packs, such as Paper Cut-out or Soft Bits, are possible.
Simple textures in oCd Pack
All textures look simple and have clear edges. Normally, this is done with one or two colors. An excellent example is the dirt block because it looks simply designed and is bordered. The same goes for the diamond ore, which has exactly four squares in the middle and also fits into the simple design.
A small drawback is that some blocks are difficult to distinguish. They are so smooth that they are almost unrecognizable even for experienced players. In addition, there are the ubiquitous rectangles, which also do not help to distinguish them better. However, this doesn't apply to all landscape elements. For example, the wool blocks are perfectly distinguishable. This is mainly due to the bright colors, which you can see even from a great distance.
16×16 and 32×32 resolution
According to the creator FVDisco, it was sometimes difficult to realize his ideas because the design options are limited to a 16×16 resolution. Accordingly, you should not expect many details on the textures. This means that only 16 pixels per block side have to be rendered. This fact is interesting for every gamer because as a result, the FPS is higher and Minecraft runs smoother.
Meanwhile, there is also a second version that doubles the level of detail. To be honest, this change is not that significant, because you will still see only simple textures. For sure, there will be players who prefer to play with a 32×32 resolution, so the second version is a good alternative to the original pack.
You will probably need some time after the installation to get used to the oCd texture pack. You will have more fun with Redstone constructions. Especially because a Redstone line is much easier to see.
oCd Pack Vanilla is compatible with these Minecraft versions: 1.20 – 1.19.4 – 1.19.3 – 1.19.2 – 1.19.1 – 1.19 – 1.18.2 – 1.18.1 – 1.18 – 1.17.1 – 1.17 – 1.16.5 – 1.16 – 1.15.2 – 1.15 – 1.14.4 – 1.14 – 1.13.2 – 1.13 – 1.12.2 – 1.12 – 1.11.2 -1.11 – 1.10.2 – 1.10 – 1.9.4 – 1.9 – 1.8.9 – 1.8
Screenshots & Video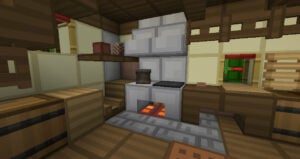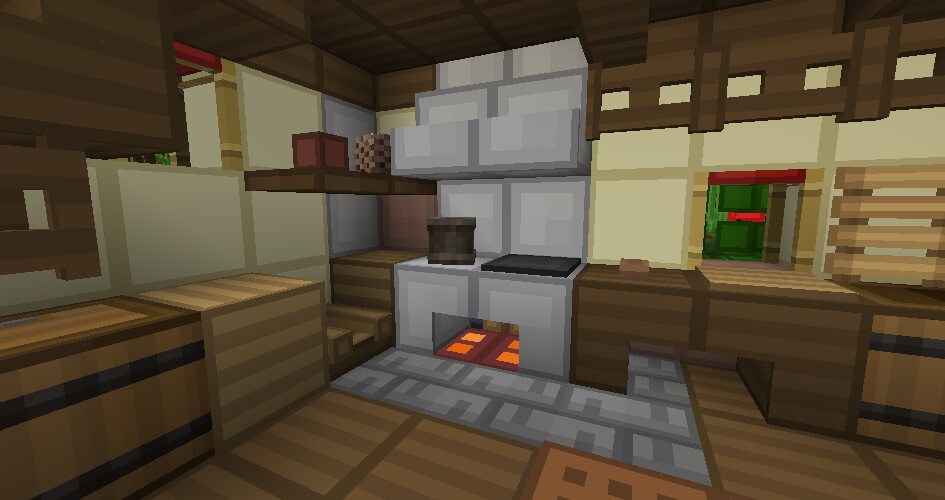 How to install the oCd Texture Pack
To install the oCd texture pack you must own the Java Edition or the Bedrock Edition of Minecraft. Unfortunately, at the moment the oCd Pack Vanilla is not available in the Marketplace and as a result you cannot install it on consoles. But fortunately, it is possible to install it over the Internet for Minecraft PE and MCPE.
As soon as you click on one of the download links for Java, the download process starts. All files are hosted on Curseforge and therefore you support the creator with a download because he earns some money. There are no costs for you.
You probably use Windows as the operating system on your computer, but Linux and Mac OS are also widely used. Open the Resource Packs folder with the following path and move the .zip file into it.
Windows: (C:)\user\(Your username)\AppData\Roaming\.minecraft\resourcepacks
Linux: /.minecraft/resourcepacks
Mac OS: /Library/Application Support/minecraft/resourcepacks
In case you can't open the folder manually, you can also open it from the Minecraft menu. To do this, click on Options, then on Resource Packs, and finally on Open Folder.
oCd Texture Pack Download
Blocks

Items

Mobs

Completeness
Summary
With the oCd Pack Vanilla you will experience Minecraft in a new way. In our opinion, the color selection is prettier and clearer compared to the default pack. Without a doubt, your buildings will look more structured and sophisticated.