ADVERTISEMENT
What is the best realistic texture pack? This is a question you may be asking yourself at this moment and we want to give you a possible answer. In our opinion Mainly Photorealism Texture Pack is perfect for you. Nowadays it is often the case that the best realistic Texture Packs cost money and are only affordable for a few gamers. To be honest, we only want to pay for Minecraft additional content in exceptional cases and that's why we prefer this free pack.
On the one hand you need a powerful PC, because the resolution is 512x in its highest form, and on the other hand we also recommend using the shaders. Sometimes there are photorealistic blocks that only look really nice with a shader. As an alternative, the Mainly Photorealism Texture Pack is also available in a 256x and 128x version, which are mainly intended for players using a bad PC. It's best to install each version and test yourself if you have rather low FPS or high FPS when using Mainly Photorealism.
Above all, all the stone blocks caught our attention very positively. If you look at the cobblestone, for example, you will almost have the feeling that you are standing in front of a real stone. Of course, every texture is extremely detailed and full of realism. One of the main goals is to make Minecraft look modern and like a high-definition game, which is definitely very well done.
In conclusion, it can be said that the creator Marcolow has gone to great lengths to create a true masterpiece called Mainly Photorealism Texture Pack. Currently there is neither a Bedrock nor a MCPE/Minecraft PE version, which might disappoint you. Accordingly you can only use the pack with the Java Edition.
Mainly Photo Realism is compatible with these Minecraft versions: 1.16.5 – 1.16 – 1.15.2 – 1.15 – 1.14.4 – 1.14
Screenshots & Video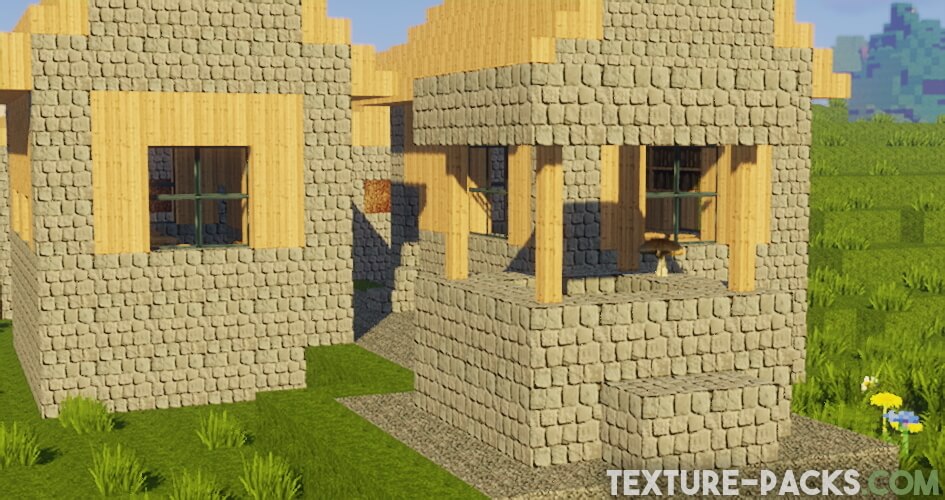 Mainly Photorealism Texture Pack Download
Install OptiFine if you want to use the pack with all features.
Click on the Mainly Photorealism texture pack download link that is compatible with your game version and Minecraft edition.
Launch Minecraft.
Click on "Options" in the main menu.
In the options menu, go to the submenu "Resource Packs".
Click on "Open Pack Folder" at the bottom left.
Move the downloaded ZIP file into your resourcepacks folder.
You will see the pack on the left half of the resource pack screen. If it is not displayed in Minecraft, you need to unzip the file.
Move the cursor to the pack logo and click the arrow pointing to the right.
Click on "Done".
The game may tell you during the installation that the pack was made for a newer or older Minecraft version. This is an error and you can still activate the pack.
Blocks

Items

Shader compatibility
Summary
The Minecraft Mainly Photorealism Texture Pack is an extremely realistic resource pack that you can download for free. You can expect unique colors and extraordinary visualizations.