Firewolf texture pack has some special features to offer. At first, when you see the screenshots, you will have the feeling that the colors are very warm and the textures are cartoon-style. However, this appearance is a bit deceptive. The warm colors are the result of Sildur's Vibrant Shader, which the creator used for the shots. Therefore, you shouldn't let it influence you too much, because the textures look very different without the shader.
You already know from the info box that Firewolf has a 128x resolution. This is much higher than usual and shows directly that the blocks are very high resolution. The graphics are more realistic compared to the standard default pack, but not photorealistic. Rather, it is a mixture of cartoon and realism. Keitsu did everything right with this because these two styles are the most popular in the Minecraft community. Nevertheless, you won't feel out of place, because the landscape still has similarities with vanilla Minecraft.
Special features
It's also worth mentioning that the Firewolf resource pack has some features to offer that other packs don't have. First of all, there are over 350 custom textures that provide a lot of variety. As a result, you'll notice much more variance in your environment.
In addition, there are special 3D blocks that make Firewolf a 3D resource pack. As a result, every door, ladder, and rail becomes three-dimensional. If you like this style, check out the more complex Default 3D.
Furthermore, the glass is connected to each other. Normally, you'd see annoying edges on a pane. Additionally, this also eliminates the need for add-ons that connect the glass.
Recommended add-ons
According to the developer, it is recommended to install a few add-ons. This includes OptiFine, for example. This mod is needed for the connected textures and the new HD font. Moreover, the installation of a shader is recommended. For the official gameplay screenshots, Sildur's shader was used, but you can also use Chocapic13. However, you will need a very good computer.
Nevertheless, there is also something negative to say about the Firewolf Texture Pack, because most of the blocks and items are not yet complete. Therefore, the creator advises downloading another texture pack. Otherwise, some blocks and items will remain unchanged.
In our opinion, it is worth downloading the pack. Of course, you should know that the MCPE version is only available through Patreon. For as little as one dollar per month, you get exclusive access to the latest Bedrock version of Firewolf. Keitsu's goal is to make the pack complete and offer it in the Minecraft Marketplace so that console players can play with it as well. Without question, this will still be a long way off, as it will only be approved by the Microsoft team once every texture has been reworked.
Firewolf 3D is compatible with these Minecraft versions: 1.17.1 – 1.17 – 1.16.5 – 1.16 – 1.15.2 – 1.15 – 1.14.4 – 1.14 – 1.13.2 – 1.13 – 1.12.2 – 1.12 – 1.11.2 – 1.11 – 1.10.2 – 1.10 – 1.9.4 – 1.9 – 1.8.9 – 1.8
---
Video
&

Screenshots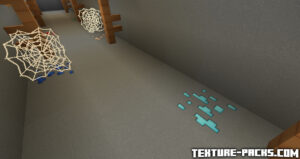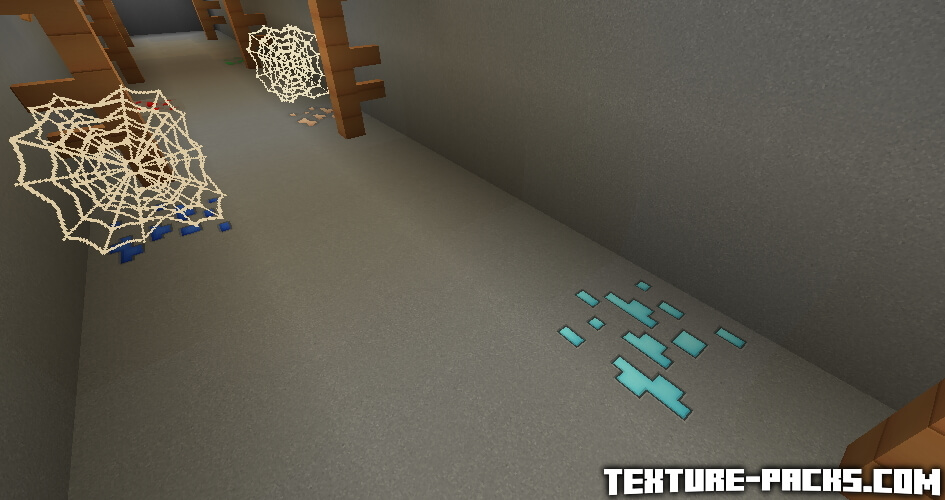 Comparison
Use our comparison tool to compare the Minecraft default pack with Firewolf.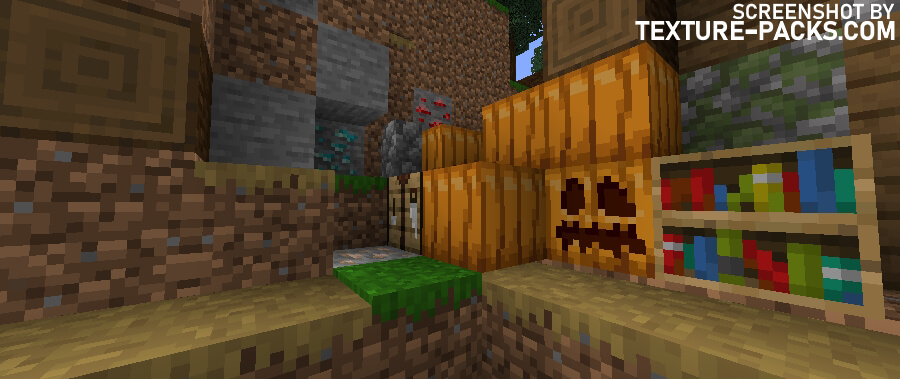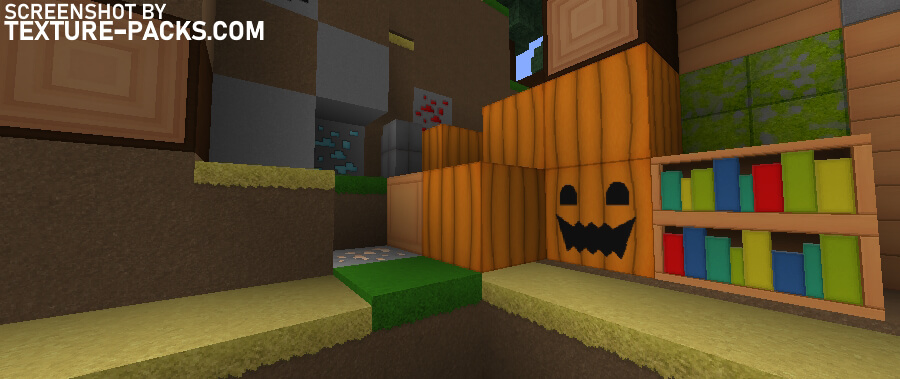 How to install the Firewolf Texture Pack
Download and install OptiFine.
Click on the Firewolf texture pack download link that is compatible with your game version and Minecraft edition.
Launch Minecraft.
Click on "Options" in the main menu.
In the options menu, go to the submenu "Resource Packs".
Click on "Open Pack Folder" at the bottom left.
Move the downloaded Firewolf HD 3D [128x] ZIP file into your resourcepacks folder.
You will see the pack on the left half of the resource pack screen. If it is not displayed in Minecraft, you need to unzip the file.
Move the cursor to the pack logo and click the arrow pointing to the right.
Click on "Done".
This guide works with Windows, MacOS, and Linux or any device that has the Java Edition installed. It is possible that an incompatibility will be detected and an error message will be displayed. But you can ignore this message because everything will work without any problems anyway.
Recommended settings
Go to the Minecraft options and click on the video settings. These are the recommended OptiFine settings:
Dynamic Lights: Fancy
Quality settings < Clear Water: on, Better Snow: on, and Smooth Biomes: on
Performance settings < Fast Math: on and Dynamic Updates: on
Firewolf Texture Pack Download
Blocks

Items

Originality

Completeness
Summary
Firewolf is a great HD resource pack that uses pleasant colors to be easy on your eyes. It is compatible with all current Minecraft versions.