The Minecraft game version 1.18 is the second part of the Caves and Cliffs Update that adds some new stuff. The corona pandemic made it necessary to split the update into two parts, because many Mojang employees were in their home offices during development. Therefore, it was not possible to work on the snapshots as purposefully as we are used to from the Swedish development team. As always, a new patch means that new Minecraft 1.18 texture packs are also available. This is extremely important for the majority of players, because only a few want to play with the normal default textures.
The Minecraft texture packs 1.18 list includes all possible styles, so there is definitely something for you. Furthermore, there are big differences when it comes to payment. Obviously, most of the packs are available for free, but unfortunately there are a few exceptions. This affects all console players, because they only have the official Marketplace. Almost everything costs something on this platform. The nasty part is that many 1.18 texture packs are free for Minecraft: Java Edition, but not for the console and mobile version. Fortunately, this is only partially true for the MCPE version, as it is still colloquially called by mobile players. There are a lot of free download links for MCPE, which guarantees great fun with the Caves and Cliffs Update.
FPS Boost and PvP Packs
The special thing about 1.18 packs is that they include all new textures and make the game more beautiful. However, this won't always be true, because there are also some that don't look so good. For example, this is the case with FPS Boost texture packs, because they have a pretty low resolution. This means you get less lag, but the visuals suffer massively. On top of that, the swords are shorter, but that's a matter of taste and mainly occurs in the PvP category. It's best to opt for low resolution and small swords if your computer is older and very slow.
Realistic Texture Packs for 1.18
There are also texture packs for 1.18 that are extremely realistic. These try to make Minecraft look like a new video game. The developers actually manage to do this amazingly well, but at the same time you need a good raytracing graphics card. Moreover, with such realistic texture packs it is usually recommended to download a shader for 1.18 as well. All projects are always compatible with shader packs. By the way, most of them became popular only through social networks like Reddit. Also, showcases on YouTube are very popular and the videos get several million views. This is not surprising, because photorealistic HD textures are more eye-catching than standard default textures.
Aesthetic and cute
Eventually, you will surely find something that suits your needs. Less popular styles are also included in our list. Especially the female or younger players should not be ignored. That's why there are brand new aesthetic texture packs for 1.18, which offer cool features and look cute at the same time. For example, there are new detailed 3D models and CTM textures. Your game world will be even more simplified when playing with these packs.
Create your own 1.18 Texture Pack for Caves and Cliffs Update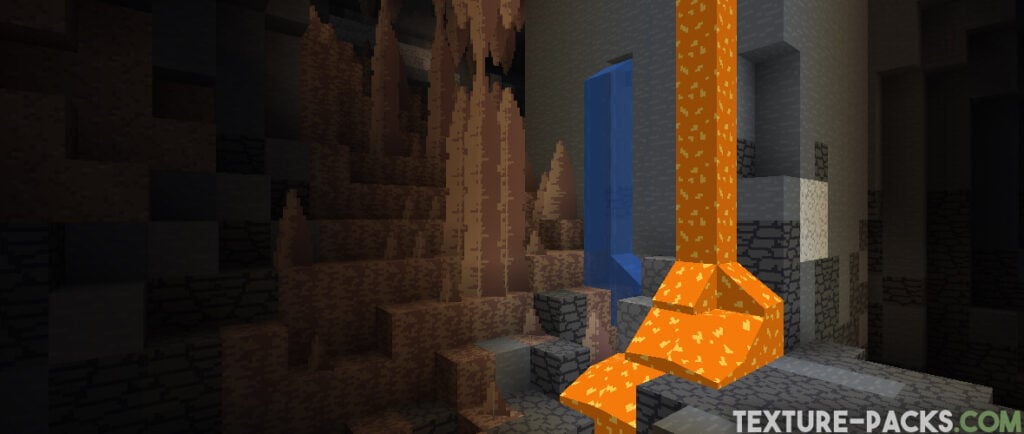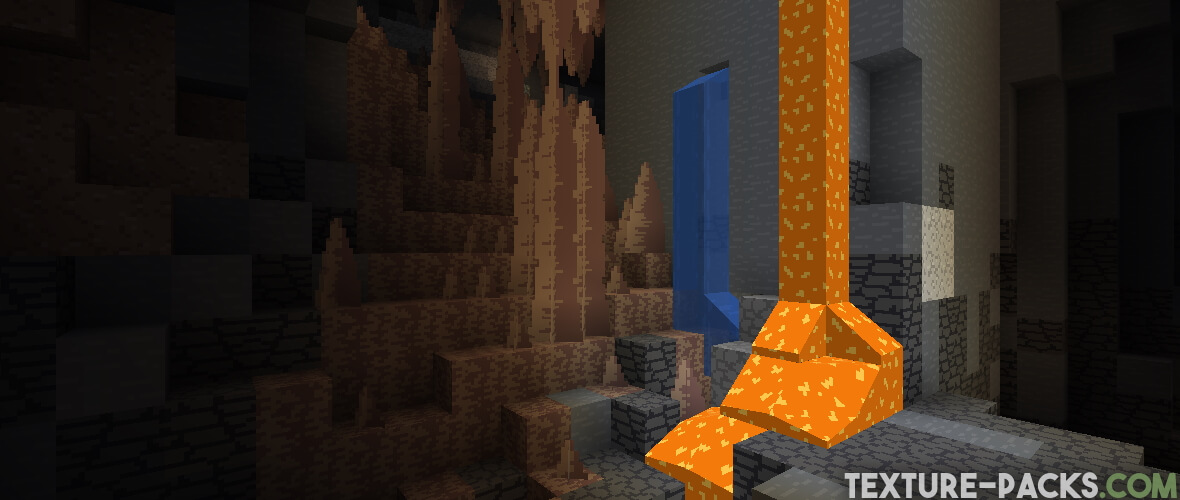 However, you may prefer to create the new Caves and Cliffs: Part 2 blocks and items yourself. That's no problem either, because you can also download a 1.18 texture pack template. The creation takes a long time. We also do not recommend using a texture pack maker. This is a program that is supposed to help you with pixelation, but in principle any image editor can help you with editing.
What do 1.18 texture packs change in Minecraft?
Basically, the packs can change any texture. All blocks and items get a new design. Really good 1.18 texture packs even have a new GUI (user interface), reworked skies and better armor.
How do I install a texture pack in 1.18?
First, you need to download a pack that you like. Then go to the Minecraft folder on your device. Move the downloaded file to the resource packs subfolder. Select the installed pack in the game and you're ready to play.  
My Minecraft texture pack is not compatible with 1.18, what can I do?
You get this warning message if the texture pack is actually made for an older version. Sometimes this is true, but sometimes not. Honestly, it's sloppy work on the part of the creator if this error message appears during installation. Nothing will happen if you activate the pack anyway.
Now you know everything about this topic. If you liked this post, then check out the best 1.19 texture packs for Minecraft. They are newer and have more textures. Also, you will get to enjoy some animals and mobs that have never been in Minecraft before.