The 3D Ores texture pack for Minecraft is a project that modifies the appearance of Minecraft ores to give them a three-dimensional (3D) look. This type of texture pack adds depth, shading, and detail to the visual representation of ores, making them appear more realistic and immersive. With the 3D ores texture pack for Minecraft, ores such as coal, iron, copper, gold, diamond, and others can be given a three-dimensional appearance, making them more prominent and visually appealing.
When I first heard about the 3D Ores Texture Pack, I couldn't quite imagine what it would be like. So I tried to understand why it was so popular for Minecraft. First, I read the creator's description and found some hints. The creator, ShekeraChannel, describes the pack as very realistic and it does not require complex mods or data packs to work.
Sooner or later, you will have to venture into caves or dig down to find resources in Minecraft. Accordingly, the underground world of Minecraft should not be neglected. Your main focus should clearly be on the different and rare ores. In the 3D Ores Pack, the ore blocks are displayed in a special way that reminds some players of their real-life appearance. Even torches, which are commonly used in mining, are designed with a touch of realism. I have never seen anything like this in Minecraft before and I am pleasantly surprised by how good the blocks look.
However, it's worth noting that such 3D blocks require significant computing power and may not be suitable for every computer. This is the main downside of the pack, as it requires a high-end PC to run smoothly. Nevertheless, due to the unusual and low resolution of 16×16, it is theoretically possible for players with lower-end PCs to use the 3D Ores pack. However, you may need to adjust your OptiFine settings if you experience low frame rates.
The latest update of the pack has enhanced blocks such as ancient debris and nether gold ore. It's also important to note that the 3D Ores Pack is ultimately a default edit and should be considered more of an add-on. As such, I recommend selecting an additional Minecraft Texture Pack and using the 3D Ores Pack as an overlay to further enhance your Minecraft experience.
3D Ores is compatible with these Minecraft versions: 1.19.4 – 1.19.3 – 1.19.2 – 1.19.1 – 1.19 – 1.18.2 – 1.18 – 1.17.1 – 1.17 – 1.16.5 – 1.16 – 1.15.2 – 1.15 – 1.14.4 – 1.14 – 1.13.2 – 1.13 – 1.12.2 – 1.12 – 1.11.2 – 1.11 – 1.10.2 – 1.10 – 1.9.4 – 1.9
---
Screenshots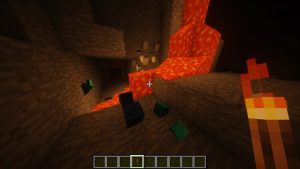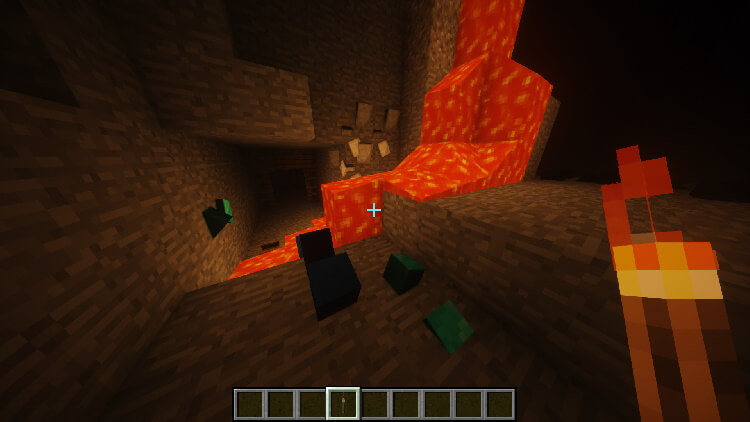 Comparison
Use our comparison tool to compare the Minecraft default pack with 3D Ores.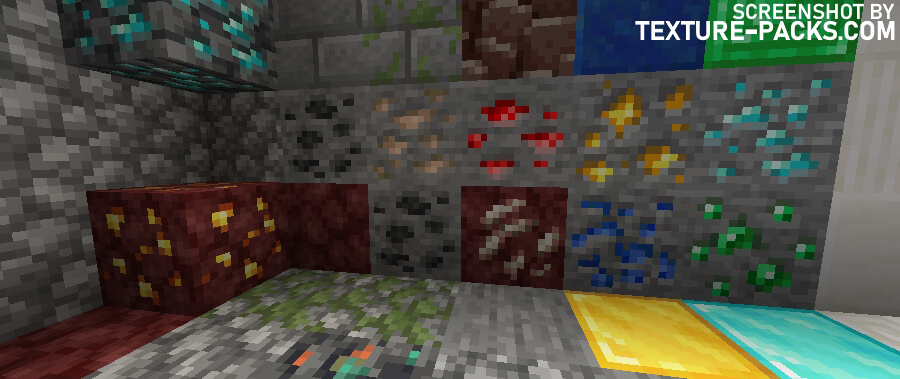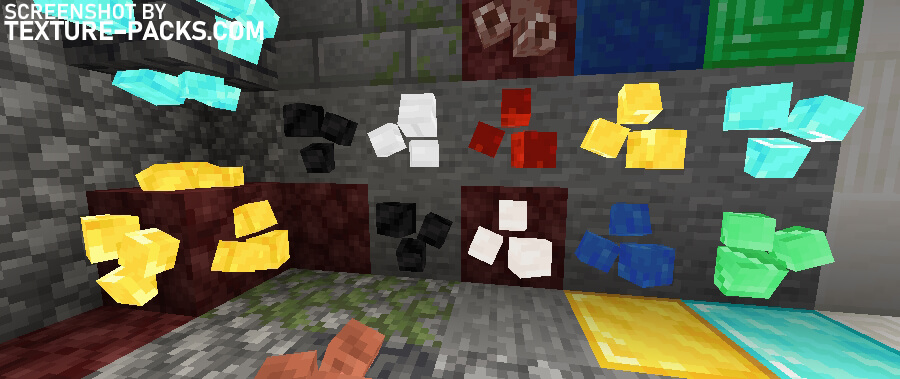 How to install the 3D Ores Texture Pack
Install OptiFine if you want to use the pack with all features.
Click on the texture pack download link that is compatible with your game version and Minecraft edition.
Launch Minecraft.
Click on "Options" in the main menu.
In the options menu, go to the submenu "Resource Packs".
Click on "Open Pack Folder" at the bottom left.
Move the downloaded ZIP file into your resourcepacks folder.
You will see the pack on the left half of the resource pack screen. If it is not displayed in Minecraft, you need to unzip the file.
Move the cursor to the pack logo and click the arrow pointing to the right.
Click on "Done".
The game may tell you during the installation that the pack was made for a newer or older Minecraft version. This is an error and you can still activate the pack.
3D Ores Texture Pack Download
Blocks

Items

Shader compatibility
Summary
Make your minecraft more realistic with the 3D Ores Texture Pack without installing any mods.