ADVERTISEMENT
You may remember the canceled Super Duper Graphics Pack that was announced by Mojang back in 2017. While it was later replaced by Ray Tracing technology for NVIDIA's RTX cards, not everyone has access to these high-end graphics cards. That's where the talented developer Eldeston (FlameRender Studios) comes in. They have created a fan-made free version of the Super Duper Vanilla shaders, allowing players without top-of-the-line hardware to enjoy a more realistic Minecraft.
This shader pack draws inspiration from Mojang's original shader while making various improvements. It also takes cues from the aesthetic visuals of Minecraft Dungeons. It's important to note that the Super Duper Vanilla shader pack is still a work in progress. Subtle highlights grace the edges of blocks, mobs, and items, providing a clearer and more refined look. This feature truly reinforces the core essence of Minecraft. Animated foliage and improved water rendering techniques further enhance the visual depth, with water now boasting parallax occlusion mapping for stunning animations, reflections, and realism.
What's even better is that the Super Duper Vanilla shaders have been optimized to keep your Minecraft FPS costs low. Whether you have an AMD, Intel, or Apple M1 graphics card, you can rest assured that this shader pack will work seamlessly with your system. As updates roll out, you might see changes in effects, ensuring that the pack works on all PCs. It's important to note that there are plans to release it for other platforms in the future. This means that Bedrock Edition and Minecraft Pocket Edition (MCPE) players can look forward to experiencing the wonders of the Super Duper Vanilla shaders as well. However, this is currently not possible due to the render dragons update.
Super Duper Vanilla Pack Highlights
One of the highlights of this shader pack is The End. Finally, a shader maker has given this space-like dimension the attention it deserves. The black hole effect is truly captivating, adding an air of mystery and excitement to your adventures. It's incredible how other shader makers often overlook The End, but not here. Another aspect that caught our attention was the new vibrant blue night sky in Minecraft. It's a sight to behold, casting a mesmerizing glow over your world.
Specular Maps and Emissive Maps
Prepare to witness a visual revolution in Minecraft. Specular maps allow light to interact with objects in a more realistic manner. Take a look at shiny Minecraft blocks like the Redstone ore and observe how the light dances across their surfaces. Even rails, which used to appear flat, now boast additional 3D geometry if you also download the Classic 3D texture pack. This means that specular maps and 3D geometry can be applied to any block or mob.
Remember those torches and redstone lamps that emitted light in the game? Well, get ready to apply that luminous blocks to almost anything! With emissive maps, materials can now radiate light. Just imagine the diamond ore and soul lanterns glowing and illuminating your Minecraft world. It's a whole new level of Minecraft gameplay.
Dynamic Lighting
The time of day influences the new dynamic lighting system in the Super Duper Vanilla shaders, creating a more believable gaming experience. The Minecraft environment comes alive with vibrant colors, rich contrasts, and HDR support. Atmospheric scattering adds a sense of scale and light propagation, while directional shadows on terrain and mobs lend a sophisticated touch to your buildings.
We also recommend you to download the shaders MakeUp Ultra Fast and BSL.
Super Duper Vanilla Shaders Settings
In addition to all the amazing features of the Super Duper Vanilla shaders, there's another aspect that makes it incredibly user-friendly. The shader pack comes with five pre-built profiles that allow you to easily adjust the intensity of the effects according to your preference and system capabilities. You don't need to be a technical expert or delve into complicated Minecraft settings. Just switch between these profiles and find the one that gives you the best performance.
Let's take a look at the best built-in settings for the Super Duper Vanilla pack:
Potato: This profile is perfect for those with lower-end systems or who prefer a more simplistic look. It offers a minimalistic approach to the shader effects, ensuring high FPS.
Low: The low profile strikes a balance between performance and realistic graphics. It provides a decent level of new effects while still maintaining good gameplay for those with mid-range systems.
Medium (Default): The medium profile is the default setting and offers a well-rounded experience. It's a great starting point for most players.
High: If you have a higher-end system, the high profile is for you. This setting cranks up the shader effects, delivering a more visually impressive Minecraft environment.
Ultra: For those with the best gaming computers and a desire for the absolute best visual quality in Minecraft, the ultra setting is the pinnacle. This profile unleashes the full potential of the Super Duper Vanilla shaders (SDV). We used this profile for all YouTube videos and screenshots.
With these settings, you have the flexibility to tailor the shader features to your liking. Simply switch between the profiles in the in-game menu, test them out, and find the one for you. Happy shader tweaking!
Super Duper Vanilla is compatible with these Minecraft versions: 1.20.1 – 1.20 – 1.19.4 – 1.19.3 – 1.19.2 – 1.19.1 – 1.19 – 1.18.2 – 1.18 – 1.17.1 – 1.17 – 1.16.5 – 1.16 – 1.15.2 – 1.15 – 1.14.4 – 1.14 – 1.13.2 – 1.13
Video
&

Screenshots

ADVERTISEMENT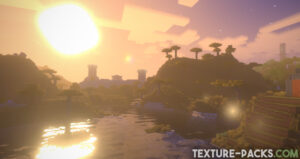 Comparison
Use our comparison tool to compare the Minecraft default pack with Super Duper Vanilla shaders.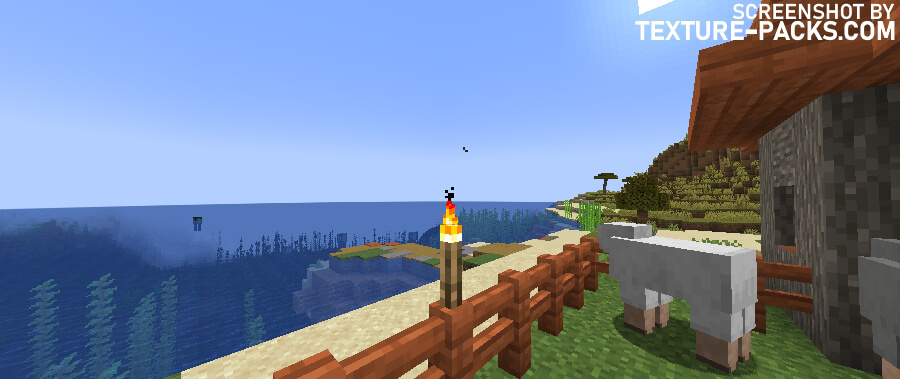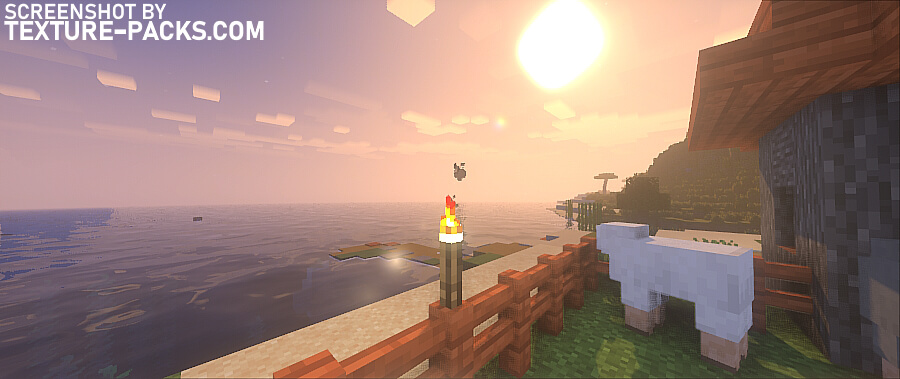 How to install the Super Duper Vanilla Shaders
Iris versions prior to 1.18.2 are now considered unsupported. However, OptiFine support remains unchanged and is available from version 1.13 onwards.
Install Iris shaders mod or OptiFine. These mods are the successor of the GLSL shaders mod that was previously used for the installation.
Click on the Super Duper Vanilla shaders download link. Please pay attention to the notes in our download section.
Open the Minecraft Launcher and start the game with Iris or OptiFine.
Launch Minecraft.
Go to the video settings in the options.
Click on shaders packs and open the shader folder in the lower left corner.
Move the downloaded ZIP file into this folder (.minecraft\shaderpacks).
Return to Minecraft and select the pack in the shader list.
Click on Done.
Super Duper Vanilla Shaders Download
ADVERTISEMENT