The GrungeBDcraft texture pack is a variation of the popular PureBDcraft, offering semi-realistic, cartoony textures. PureBDcraft is a bit simpler and reminds us strongly of a comic book. You can regard GrungeBDcraft as a little brother, which still has to grow and gets better and better with time. With finely detailed and shaded HD textures, the pack is perfect for players who want to add character to their Minecraft world. The first version was released on November 30th, 2013, but the project got abandoned for years. Some time ago, the BDcraft team started working on new blocks and items again. They even uploaded it to the official Marketplace so that every player can install the latest update.
One of the highlights of the GrungeBDcraft resource pack is the attention to detail. Every block, item, tool, weapon, and mob in the game is unique. The semi-realistic style gives the pack a mixed theme between survival and horror, making it perfect for players who enjoy a darker and more atmospheric Minecraft gameplay. By the way, another project of the same author is the VanillaBDcraft texture pack.
Hardware Recommendations
One thing to note about GrungeBDcraft is that it is highly detailed, and it is recommended to use the maximum resolution that your hardware can handle for the best experience. The texture pack comes in various resolutions, including 512x, 256x, 128x, 64x, and 32x, allowing you to choose the one that best fits your needs. We recommend downloading all resolutions. This way you can find out for yourself which resolution will give you the highest FPS. However, it's worth mentioning that the 512x resolution requires Nvidia 10 series or better graphics cards due to technical limitations, and may not work well with AMD or Intel graphics cards. A minimum of 4GB+ of RAM is also recommended to ensure smooth performance while using GrungeBDcraft.
It's also important to note that the newer versions of GrungeBDcraft are a work in progress and are exclusively available for supporters. This means that by supporting Sphax84, you can gain access to the latest updates and improvements to the texture pack before they are publicly released. This allows you to stay ahead and enjoy the latest features and enhancements before everyone else. Older versions can be downloaded for free.
GrungeBDcraft is compatible with these Minecraft versions: 1.19.4 – 1.19.3 – 1.19.2 – 1.19.1 – 1.19 – 1.18.2 – 1.18 – 1.17.1 – 1.17- 1.8.9 – 1.8 – 1.7.10 – 1.5.2
---
Armor
GUI
Misc
Environment
Font
Blocks
Video
&

Screenshots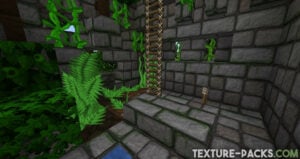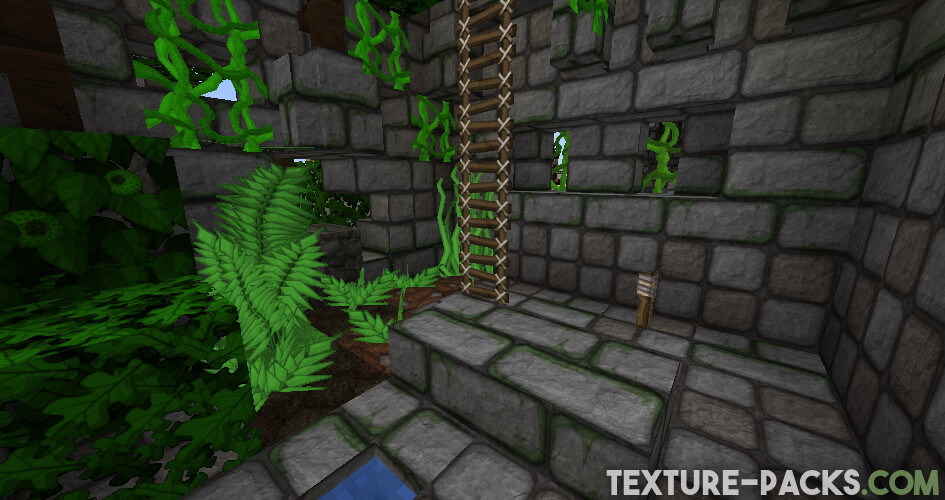 Comparison
Use our comparison tool to compare the Minecraft default pack with GrungeBDcraft.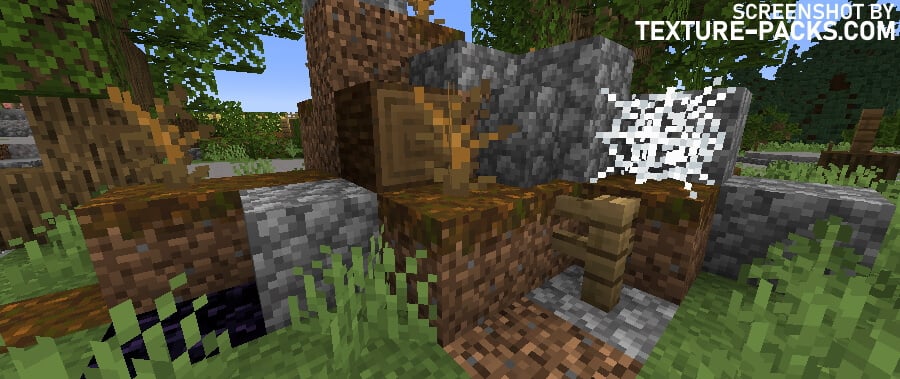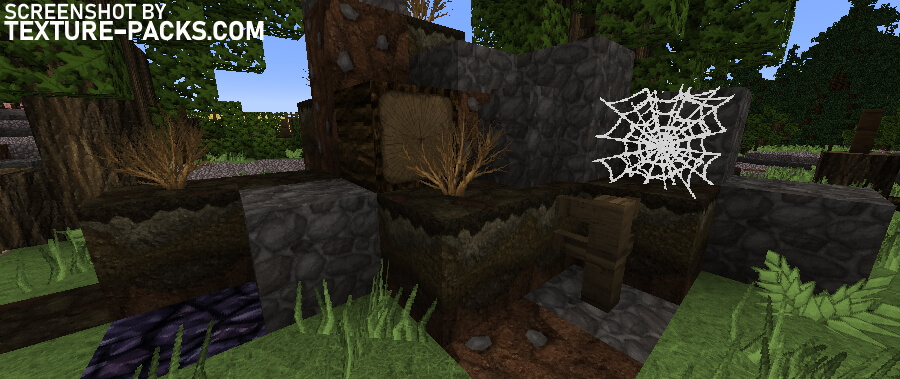 How to install the GrungeBDcraft Texture Pack
Clicking on the official download link will take you to the BDcraft website. There you choose your Minecraft version and choose a resolution that your computer can handle.
If you are not a supporter you have to wait 15 seconds and then you can download the Sphax GrungeBDcraft texture pack.
Open Minecraft and click on Options.
Click on Resource Packs and open the resource packs folder in the lower left corner.
Move the downloaded .zip file into this folder.
In the left window, the pack is now listed. Click on the arrow pointing to the right to activate the pack.
Now all textures are loaded and the installation is complete.
GrungeBDcraft Texture Pack Download
Blocks

Items

Shader compatibility

Sounds