ADVERTISEMENT
Normally, Minecraft looks pretty monotonous. Yuruze changes that with his Imaginary texture pack for PvP because he has reworked the entire color scheme. From now on, you'll find some pink things in your game environment if you decide to download the standard version. You might not like the new style, but in our opinion, it's a great alternative to other PvP packs. However, there are now several revamped versions that use different colors. The new colors are green, red, purple, and baby blue, to name a few.
Furthermore, Imaginary has almost everything you need for SkyWars and Bedwars. Nevertheless, you shouldn't be distracted by the aesthetic textures. They are omnipresent and even the sky is customized. The sky has realistic clouds, which are usually only generated with a Minecraft shader.
In addition, one of the core features of the Imaginary texture pack is that PvP items and armor look better. You'll be happy about that because the default pack gets boring after a while. However, there is also something negative, because all included blocks and items are only playable with the full version 1.8/1.8.9. This is due to the many PvP players who still play with the Bountiful Update. Accordingly, you need to make sure that you only play on servers that support this Minecraft version. If you absolutely want to, you can also play with Imaginary in newer game versions. But this is not advisable, because not all textures are displayed.
By the way, the creator Yuruze has already published many other Minecraft projects. Especially popular are his Bedless Noob 200k pack and Bedless Noob 350k pack. He is a real expert in his field, as you will quickly notice. It's no wonder since he's been working on Minecraft PvP texture packs for years. On top of that, Yuruze is active on YouTube. Gameplay recordings are uploaded there at irregular intervals. By the way, the Imaginary texture pack was only released because his YouTube channel has reached 40,000 subscribers.
Imaginary is compatible with these Minecraft versions: 1.8.9 – 1.8.8 – 1.8.7 – 1.8.6 – 1.8.5 – 1.8.4 – 1.8.3 – 1.8.2 – 1.8.1 – 1.8 – 1.7.10 – 1.7.4 – 1.7
---
Armor
GUI
Items
Particles
Video
&

Screenshots

ADVERTISEMENT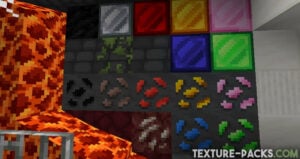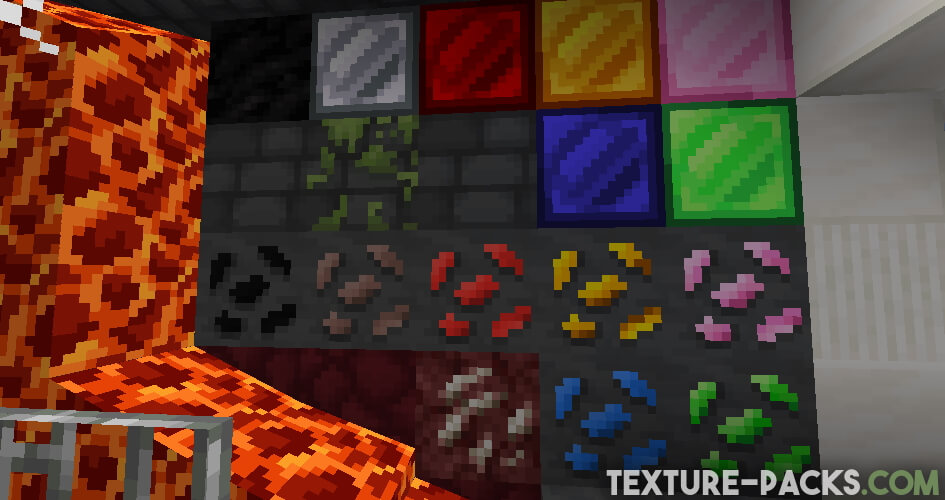 Comparison
Use our comparison tool to compare the Minecraft default pack with Imaginary.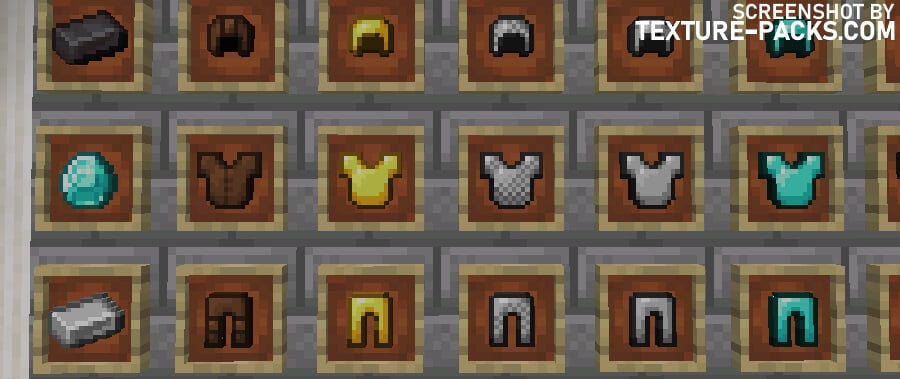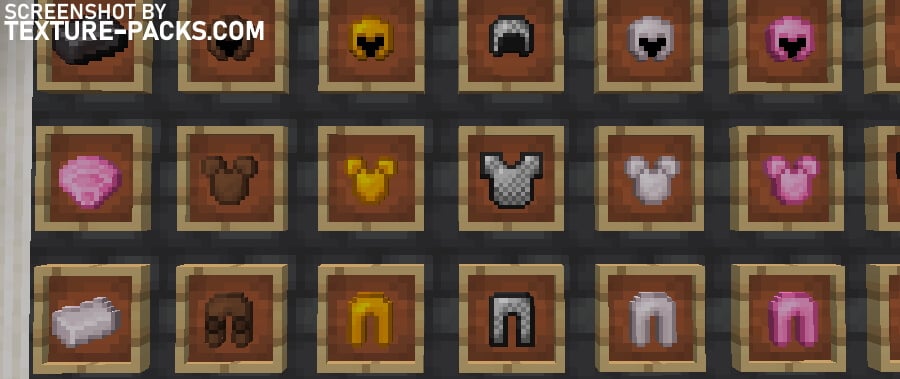 How to install the Imaginary Texture Pack
Download links are currently available for almost all Minecraft editions. As a result, you can download and install the Imaginary texture pack for Java Edition and for MCPE. The installation is very simple on mobile devices because you just have to click on the MCPACK file to start the import. If you are a computer player, the installation is more tricky. This tutorial will help you install the pack within three minutes.
First, you have to choose the color you want in the texture pack. Maybe your favorite color is listed or you pick randomly.
You will then be redirected to MediaFire to download the Imaginary texture pack. There you have to pay special attention because MediaFire displays very aggressive advertisements.
Launch Minecraft with OptiFine. The mod is required if you want to play with the customized sky.
Go to resource packs in the options.
Open the resource packs folder at the bottom left and move the downloaded file into it. Most of the time, the filename is "! §dImagi§9nary [16x]".
Return to Minecraft and move the pack to the right side.
Imaginary Texture Pack Download
ADVERTISEMENT