ADVERTISEMENT
YouTuber BedlessNoob has released something very special for his fans. It's the official Bedless Noob 200k texture pack. For a long time, his subscribers have been waiting for the release and now it's finally available. In our opinion, the textures are beautifully designed and you will immediately notice a difference compared to his older packs.
First, let's take a look at the great PvP items because in this case, they are one of the most important textures. All swords and tools really stand out from the competition. Compared to other resource packs, the sword blades have a better design. Although the resolution of all swords is 512×512, they are slightly shorter than usual. In general, it can be said that almost all textures have different resolutions. Actually, BedlessNoob claimed that all items and blocks have 128×128 resolution, but that's not true. Honestly, there are almost four different resolutions in his 200k texture pack.
Furthermore, there is another great change for all PvP players, because the ore blocks are outlined. You will be able to find the ores much faster and distinguish them better because of the outlines. This is especially noticeable in multiplayer because your opponents don't have this advantage. Additionally, there is a significant difference in the diamond textures compared to vanilla Minecraft. Normally, this ore shimmers in turquoise. However, the diamond block and all diamond items in the Bedless Noob 200k Texture Pack are red.
Optimized for Bedwars
Without a doubt, you'll quickly notice that the main color is red. Moreover, the various sandstone blocks and the menu buttons are also in this color. These are especially interesting for you if you like to play Bedwars. By the way, the sandstones and the wool blocks have a similar logo on their top.
An absolute highlight is the sky. During the day, you will see a tree above your game world that is losing leaves. It's best to take a look at the screenshots yourself, so you know what we mean. This is probably what an LSD trip in Minecraft feels like. At night, the sky is a bit more realistic, because you can see outer space. Do you like custom sky animations? Then we recommend you the Dramatic Skys Pack.
By the way, we made a poll. The result was that most Minecraft players used the Bedless Noob 200k texture pack in Bedwars and SkyWars. Actually, this is not a big surprise, because the pack is optimized for PvP. As you probably know, the game mode Bedwars is all about destroying the opponent's beds. That's why a lot of effort was put into the bed design. To be more precise, the bed is red and black and is animated.
Disadvantages
So far we have described only positive features, but there are a few disadvantages. One drawback is the game version because Bedless Noob 200k Pack is only available for 1.8. This is a problem because some servers only support the latest version. This can result in buggy textures in rare cases. In addition, the pack is not 100% complete, which is why you will see sometimes unchanged blocks in the landscape.
Besides, the font has not been changed and is the same as in the default pack. The creator Yuruze could have shown more effort here. But apart from that, he did a good job. Otherwise, the texture pack wouldn't be so popular.
The Bedless Noob 200k pack is compatible with these Minecraft versions: 1.8.9 – 1.8 – 1.7.10 – 1.7
Screenshots & Video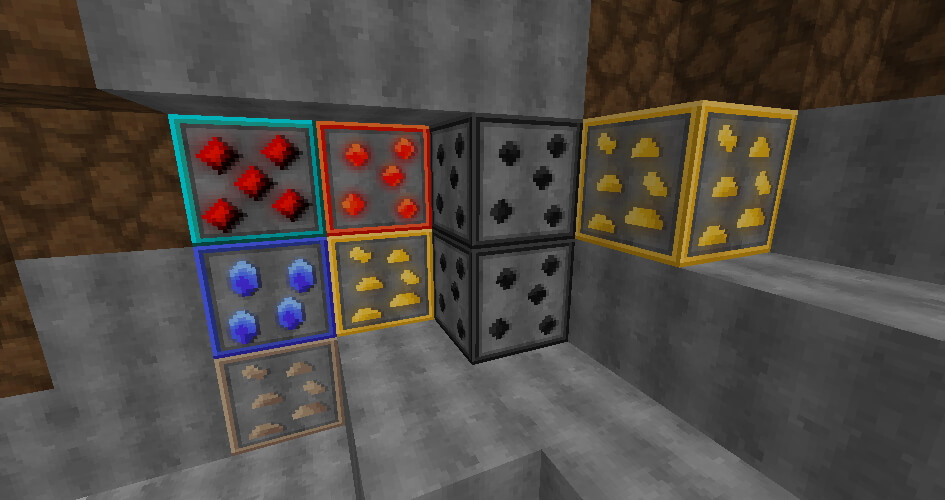 How to install the Bedless Noob Texture Pack 200k
You can install the Bedless Noob 200k texture pack for Java and MCPE. Make sure you click on the correct download link to avoid any problems. This tutorial is for PC, but if you play Minecraft PE or Bedrock you should read our tutorials for Android or iPhone/iPad.
1. First of all, you need to download the Bedless Noob 200k texture pack. Click on the download button to do this.
2. Then you will be redirected to Mediafire. You will probably already know this file hoster. Nevertheless, you should be careful. The file has the name "! §4Bedless Noob §b200k [128x]" and requires 27.44 MB of memory.
3. Now you can run the Minecraft Launcher and select the game version 1.8.9. Additionally, you can also install Optifine 1.8.9 to get an extra FPS boost.
4. Navigate to Options and on the next page click on resource packs. At the bottom left you can open the resource packs folder. Copy the ZIP file into this folder and then return to Minecraft. If you are playing with 1.8.X or 1.7.X you can activate the pack without issues.
Bedless Noob 200k Texture Pack Download
Blocks

PvP items

Creativity

Animations
Summary
In the end, there are more advantages than disadvantages. Despite a few negative aspects, we recommend you to try the pack. According to YouTuber Bedless Noob, his pack automatically makes you better in Bedwars.