ADVERTISEMENT
It's not easy to find a good Minecraft texture pack for buildings. If you are a good builder of modern houses, then the Flows HD texture pack might be something for you. It is worth pointing out that the developer has created each block and item in two different resolutions. As a result, you have the choice between 128×128 and 64×64 textures. This is something really special because usually there is only one version available. By the way, SapixCraft also has several resolutions. Furthermore, the system requirements are higher than usual because 128x and 64x textures need more CPU power. It is best to use a graphics card that is specially made for high-end video games.
Unfortunately, there were many problems with Flows HD in the past. Over the years, there have been new developers who regularly neglected the project. Initially, the player ArtFlo91 was the main developer. The other contributors were Eisregen, Lukolaz, and Exemium. This resulted in chaos because they disappeared after some years from the internet.
Although there are still public download links, this realistic texture pack is only updated sporadically by fans. That's a shame because to this day there are fans all over the world who are waiting for updates. At the beginning of the development, there were even add-ons planned for Minecraft mods. Currently, there is only one add-on for the mod Chisel and add-ons with OptiFine features. All other plans have been scrapped. What remains is a half-finished pack. There was even a Flows HD website many years ago, but it has disappeared, just like the developers.
Nevertheless, there are also positive facts. The Flows HD texture pack is compatible with many full Minecraft versions. The modern textures are also timeless and look beautiful even years after their release. Moreover, the texture pack is very popular in the Minecraft builder community. It is perfect for futuristic mansions and beach houses. This makes the stylish blocks a complete contrast to the default Minecraft graphics. The realistic textures offer many possibilities for the interior design of a Minecraft building. Also, the beautiful paintings will perfectly decorate your vacation mansion in Minecraft.
The majority of players use the Bedrock Edition, formerly called MCPE or Minecraft PE, to play Minecraft. It is only logical that there is also a great demand for Flows HD MCPE. Unfortunately, there is only an official version for PC players. However, there are at least a few unofficial ports to MCPE. We have linked all packs in our download section. Please note that these free ports are for your own use only and may not be redistributed. The available file formats are ZIP and MCPACK. The files can be installed on low-end mobile devices without any problems. Unfortunately, you cannot play Flows HD with the Nintendo Switch, Xbox, and PlayStation consoles. The reason for this is that Flows HD has not yet been published in the Minecraft Marketplace catalog.
Finally, each version contains unique blocks that make your Minecraft landscape more impressive. Everything is a little lighter than usual and the surfaces are extremely smooth. For example, a white quartz villa looks wonderful, and the hostile mobs, such as zombies and skeletons, look more funny than realistic.
Flows HD is compatible with these Minecraft versions: 1.19.4 – 1.19.3 – 1.19.2 – 1.19.1 – 1.19 – 1.18.2 – 1.18 – 1.17.1 – 1.17 – 1.16.5 – 1.16 – 1.15.2 – 1.15 – 1.14.4 – 1.14 – 1.13.2 – 1.13 – 1.12.2 – 1.12 – 1.11.2 – 1.11 – 1.10.2 – 1.10 – 1.9.4 – 1.9 – 1.8.9 – 1.8 – 1.7.10
---
3D Models
GUI
Particles
Mobs
Font
Video
&

Screenshots

ADVERTISEMENT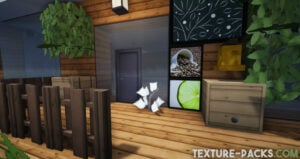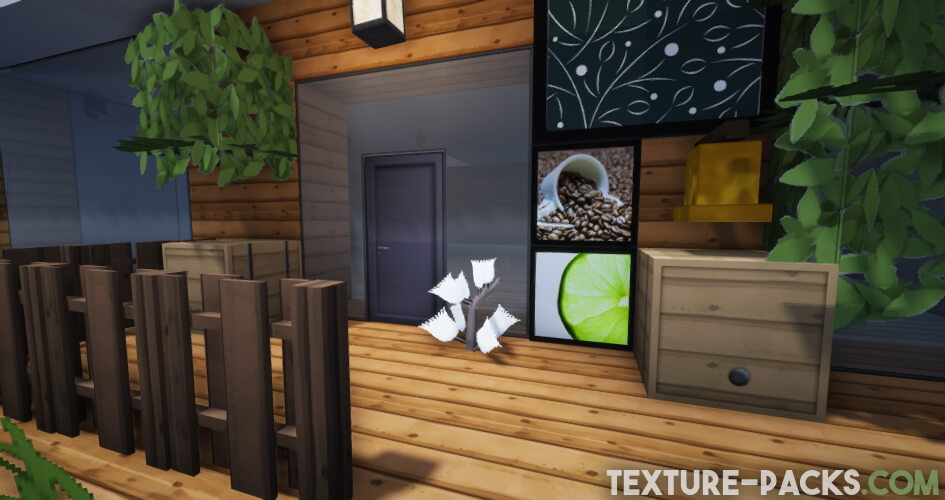 By the way, Flows HD is based on Misa's Realistic texture pack. The original creator, ArtFlo91, probably just liked Misa's work. Nowadays, there are only a few similarities between the two resource packs. Can you see any similarities in the screenshots? We recommend that you download both packs and compare them in the game.
Comparison
Use our comparison tool to compare the Minecraft default pack with Flows HD.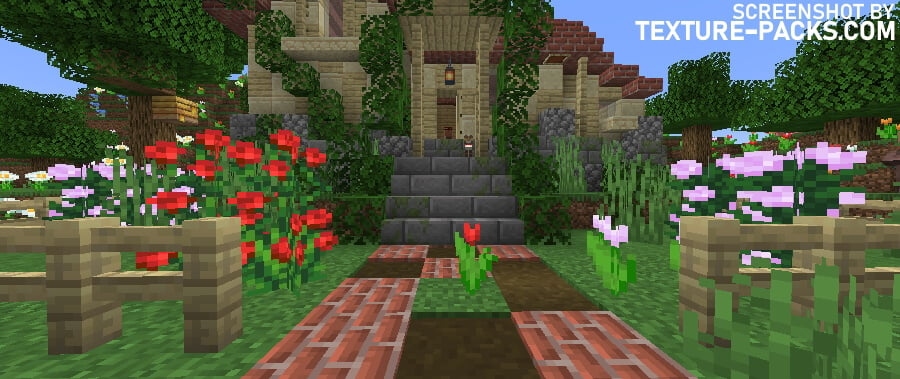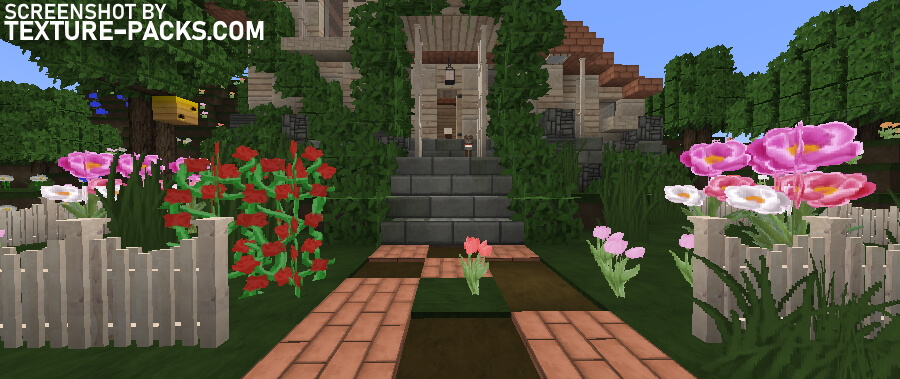 How to install the Flows HD Texture Pack
Check out the easy steps to install everything with just a few clicks.
To use all the cool features in this pack, download and install OptiFine.
Download the Flows HD texture pack for Minecraft from the file section below. Pick the file that matches your Minecraft edition and version.
Launch Minecraft.
Click "Options" on the main menu.
In the options, go to the submenu "Resource Packs".
Click "Open Pack Folder" at the bottom left to see a folder titled "resourcepacks".
Put the downloaded ZIP file into your "resourcepacks" folder. Or, just just drag and drop it into the Minecraft window to add the pack.
You will see the pack on the left side of the resource pack selection menu. Unzip the file if you can't see the pack.
Hover over the pack thumbnail and click the arrow pointing right.

If the game says the pack is for a newer or older Minecraft version when you activate it, don't worry! It's just a heads-up. Click 'Yes' and enjoy the new textures – it won't affect your gameplay.

Click "Done" and all assets have been loaded.
Optionally, you have the possibility to download a customized Flows HD WOK version. This is only necessary if you play on the World of Keralis Minecraft server. Besides that, you can find links to add-ons that add connected textures, 3D blocks, and minor improvements. It is also recommended to install Flows HD with a Minecraft shader.
Flows HD Texture Pack Download
ADVERTISEMENT