ADVERTISEMENT
The SapixCraft texture pack is one of the few packs that are playable in different resolutions. To be more precise, there are a total of five different versions. Accordingly, you can decide for yourself whether you prefer to use pixelated or very high-resolution textures in Minecraft. If you have a very powerful computer, then you actually have the free choice, but if you use a low-end computer, it's a bit difficult to decide. We recommend that you choose the lowest possible resolution for slow PCs because this will reduce the size of the textures and consequently avoid lags.
Although the creator calls himself Sapix on the Internet, his real name is Yenz Minnaert and he comes from Belgium. He has been working on SapixCraft since the beginning of 2015 and discovered his passion for graphic design. For years, he has been providing Minecraft players with monthly updates of his project, and now even new sounds and 3D models have been added to make Minecraft more realistic.
SapixCraft is incredibly popular among Minecraft fans and now we will explain why. We have already mentioned the first positive feature in the first paragraph, but of course, there are many more good things to write about this texture pack. The most important thing is the textures and they are outstanding. All blocks have a smooth surface, so the whole landscape looks as clean as possible.
On top of that, the blocks are designed in a style that strongly resembles the PureBDcraft texture pack, because both packs look like a cartoon. This comparison with PureBDcraft should be seen as a compliment to Sapix, because it is the most downloaded texture pack of all time. Some players even claim that it's like a copy of Sphax, but in our opinion, the similarities aren't that extreme.
Furthermore, other texture packs usually only support one or two game versions. This is different here because you can download the SapixCraft texture pack for all Minecraft versions.
In addition, there are several add-ons that you can install for free. The first is the "PvP Addon", which makes the swords smaller so that you have a better overview of battles. There is also the "Colossal Items Addon" which makes the items and blocks in your hand look much bigger. One advantage here is that you can use this fun add-on with other resource packs as well. Last but not least is the "Christmas Addon" that gives all tools a Christmas appearance. On top of that, almost everything is covered in snow and you can find Christmas hats in some places in Minecraft. This creates a wintry atmosphere in Minecraft.
Also, the SapixCraft pack supports mods and is available in the official Minecraft Marketplace for the Bedrock Edition. You can play with the textures on all devices which is great because, for example, not many other packs work on mobile.
SapixCraft is compatible with these Minecraft versions: 1.20.2 – 1.20.1 – 1.20 – 1.19.4 – 1.19.3 – 1.19.2 – 1.19.1 – 1.19 – 1.18.2 – 1.18 – 1.17.1 – 1.17 – 1.16.5 – 1.16 – 1.15.2 – 1.15 – 1.14.4 – 1.14 – 1.13.2 – 1.13 – 1.12.2 – 1.12 – 1.11.2 – 1.11 – 1.10.2 – 1.10 – 1.9.4 – 1.9 – 1.8.9 – 1.8
---
Armor
Art
Environment
Font
GUI
Items
Misc
Mobs
Particles
Terrain
Models
Video
&

Screenshots

ADVERTISEMENT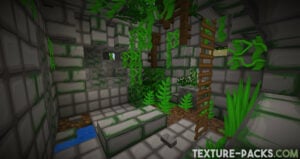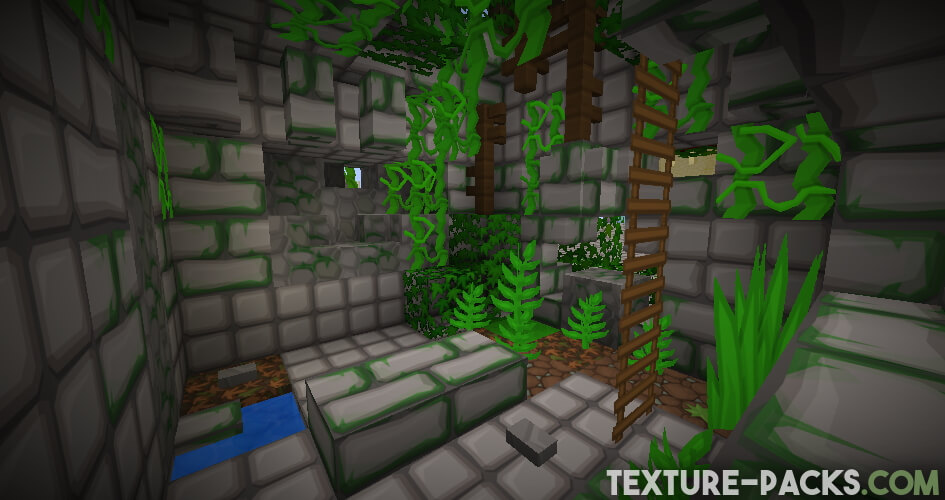 Comparison
Use our comparison tool to compare the Minecraft default pack with SapixCraft.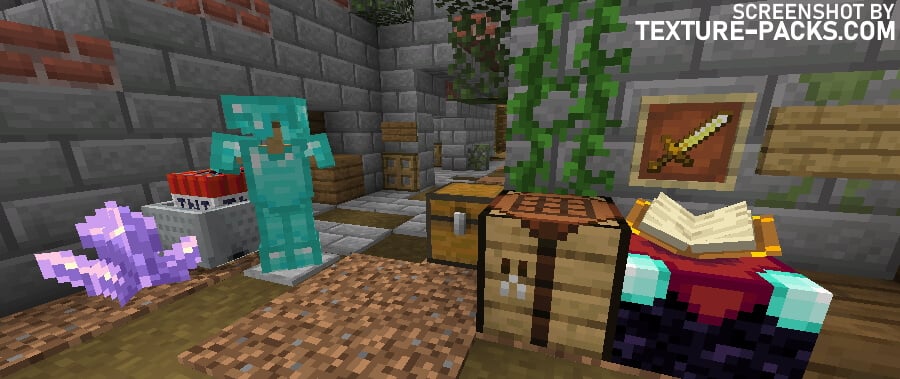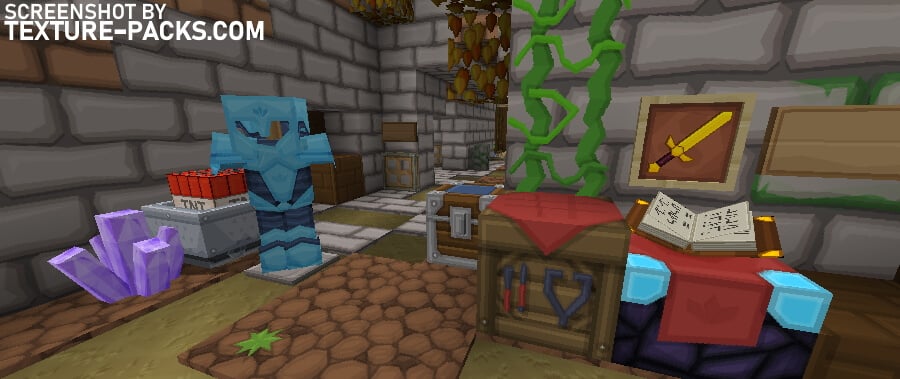 How to install the SapixCraft Texture Pack
The first thing you need to do is click on the download link for the texture pack. This will redirect you to the official page of SapixCraft. There you have to choose the game version and the resolution you want to download. You agree to the terms of use with a download.
Once you have clicked on the selected resolution, the download process will start. You have to watch five seconds of advertising until you can click SKIP in the upper right corner.
After that you will be redirected to a page where you have to click on "Download Sapixcraft".
Now launch Minecraft and go to the Resource Packs menu. There you will see a button at the bottom left that says "Open Resource Packs Folder". You have to open this folder. You need to play Minecraft in windowed mode.
The last step is to move the ZIP file to the folder.
We also recommend downloading Optifine so that you have additional settings in the menu. This will make your gaming experience much better and you will get a small FPS boost.
SapixCraft Texture Pack Download
ADVERTISEMENT
Blocks

Items

Mobs

Creativity
Summary
SapixCraft changes the complete Minecraft graphics into a cartoon. Items, mobs, blocks and the GUI now look completely different.